Main — Diplomacy — Bees Airline launches its first domestic flight
Diplomacy
Bees Airline launches its first domestic flight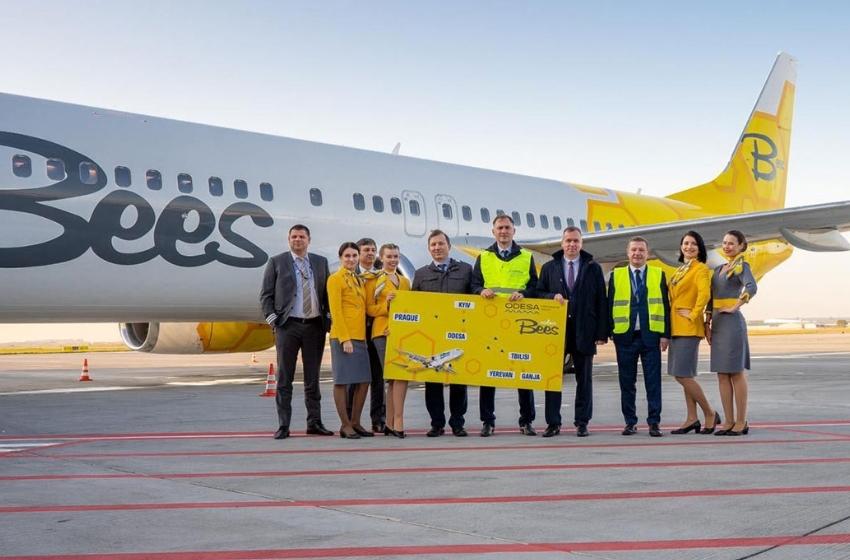 ---
On October 18, a presentation flight of Bees Airline was made to Odessa from Kyiv. This is the airline's first domestic flight.
---
Regular flights of Bees Airline, which operate from Kyiv, will also operate from Odessa.
From the Odessa airport with Bees Airline it will be possible to fly to 6 directions: Ganja, Yerevan, Prague, Tbilisi, Sharm el-Sheikh, Kyiv (Sikorsky airport). Now flights to Ganja, Yerevan, Prague, and Tbilisi will connect the airports of Odessa and Kyiv in transit. Thus, Odessa Airport will become a key transit hub for Bees Airline with a convenient short-term connection.
The Kyiv - Odessa - Kyiv route will operate five days a week, except Wednesday and Saturday. It will be possible to fly from Kyiv to Odessa at 9:00, back to the capital - at 15:00. The ticket price starts at UAH 630.
Today the airline's fleet consists of four Boeing 737-800 aircraft.
---
Read more:
---