Main — War — Ben Hodges: Start isolating Crimea
War
Ben Hodges: Start isolating Crimea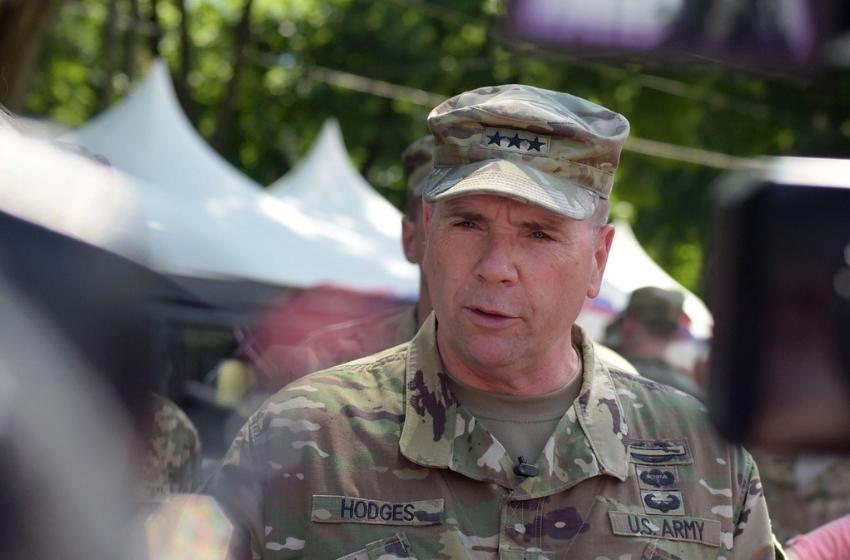 ---
Retired Lieutenant General of the US Armed Forces, former Commander of US Forces in Europe Ben Hodges, in an interview with TSN.Tyzhden special correspondent Andriy Tsaplienko told what the Crimea liberation campaign should look like.
"First, the West must agree that Crimea is a defining moment in the war. And that he should be released. This should not be a subject of negotiation. That is, this means that France, Germany, Britain, the States, and other countries should not put pressure on Kyiv, they say, leaving Crimea to the Russians for the sake of peace. This is a catastrophe! Believe me, Ukraine will not be able to recover if the world knows that Russia will carry out a new attack in two or three years. Investors will know what to lose here because Russia will start attacking again. Therefore, Kyiv must be firm in order to convince the allies that Crimea is the decisive moment.
Secondly, we must restore the economy. Without this, we will have problems. And so this year, the United States must provide everything necessary to do this. These are exactly the long-range capabilities I'm talking about.
If you already had ATACMS, you would be ready to get Sevastopol. Regularly. But we're not just talking about ATACMS. We are talking about how to make Crimea impossible for the presence of the Russian military. So much so that they get out of there. Here it is worth thinking in the context of the operation phases, so that in the next two or three months, the Russians will not be able to restore the Kerch bridge. And do what you do, bridges in Melitopol and other bridges along the road… so that the Russians can't move. Start isolating Crimea.
If you move from Mariupol through Berdyansk or Melitopol, bridges are everywhere. Start hitting those targets. And remember that precision can win over numbers. The only advantage of the Russians is the number of their infantry and the willingness to send as many of them as needed to break through the defenses. They don't care how many people they lose. Most of them were sent here from Tuva, Buryatia, and not from Moscow.
A couple of weeks after the appearance of HIMARS, the Russians realized that their headquarters and warehouses were broken. And they pulled them further. If Ukraine has more long-range weapons, it will continue to hit headquarters and warehouses. And thus neutralizes the only advantage that Russia has. Therefore, we should not talk about some individual means, but about possibilities. That is, long-range precision weapons."
---