Main — Culture — Comediada: online Comedia Carnival
Culture
Comediada: online Comedia Carnival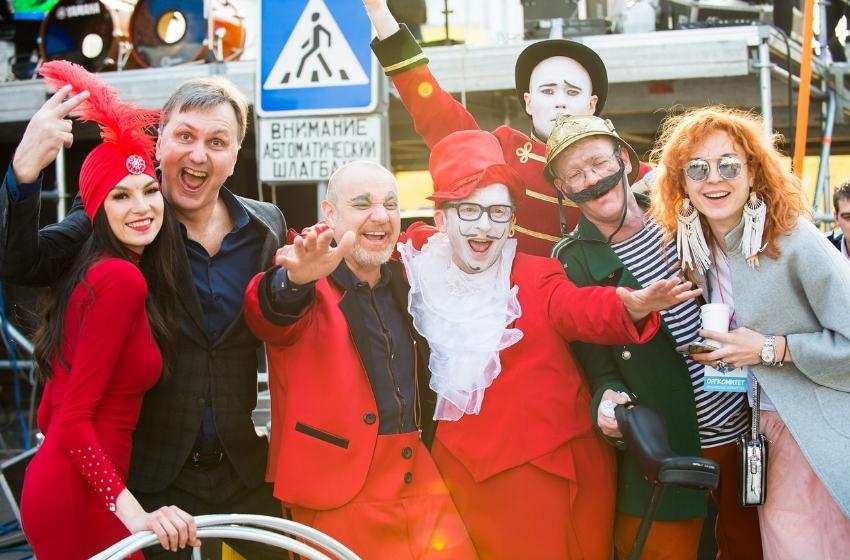 ---
On April, 1 the International Fools' Day, when the Comediada festival is traditionally held, the organising committee of Comediada took a decision to come to the spectator's homes. Let's arrange an online carnival together!
---
The Comediada Festival appeared in Odessa in 2011 thanks to the initiative of the Comic-troupe "Masks" and "The Clown House", led by Ukrainian national artist Georgiy Deliev, beloved by all Odessans and famous far beyond the borders of the country. The main goal of the festival is to strengthen friendship between the participating countries, to help and interact with the cultural component, to develop theatrical and circus arts, to help the young generation, to develop in this area and of course to bring joy and a smile to all the witnesses and participants of the festival.
The festival is also conceived as an annual competition for the best clowns and clownery theaters in the world and, of course, includes performances by special headliner guests.
Every year, within the framework of the "Comediada", viewers and an authoritative jury choose the best artists and groups.
Show yourself and look at others on the official Facebook page
We call on FOOLS all over the world to visit live broadcasts, get into live shows, to become heroes of news and to organise online broadcasts.

"Сomediada"
We call on Clown family to show performances, carnivals, happenings, clown acts or even whole shows, sometimes just tell about yourself, sing funny songs, dance, provocate, be naughty and fool around!

"Сomediada"
Shoot it all on your phone, video camera, tablet and etc. Send to us or start live videos or create your stories on Facebook! Tag COMEDIADA, tag us, tag yourself, tag members of clown family, tag your friends (only if they are fools).

"Сomediada"
At the beginning of each video just say "COMEDIADA ON AIR!"

Let's make the world brighter!

"Сomediada"
---