Main — Culture — Odessa's "Computer Virus" at Ludwig Museum
Culture
Odessa's "Computer Virus" at Ludwig Museum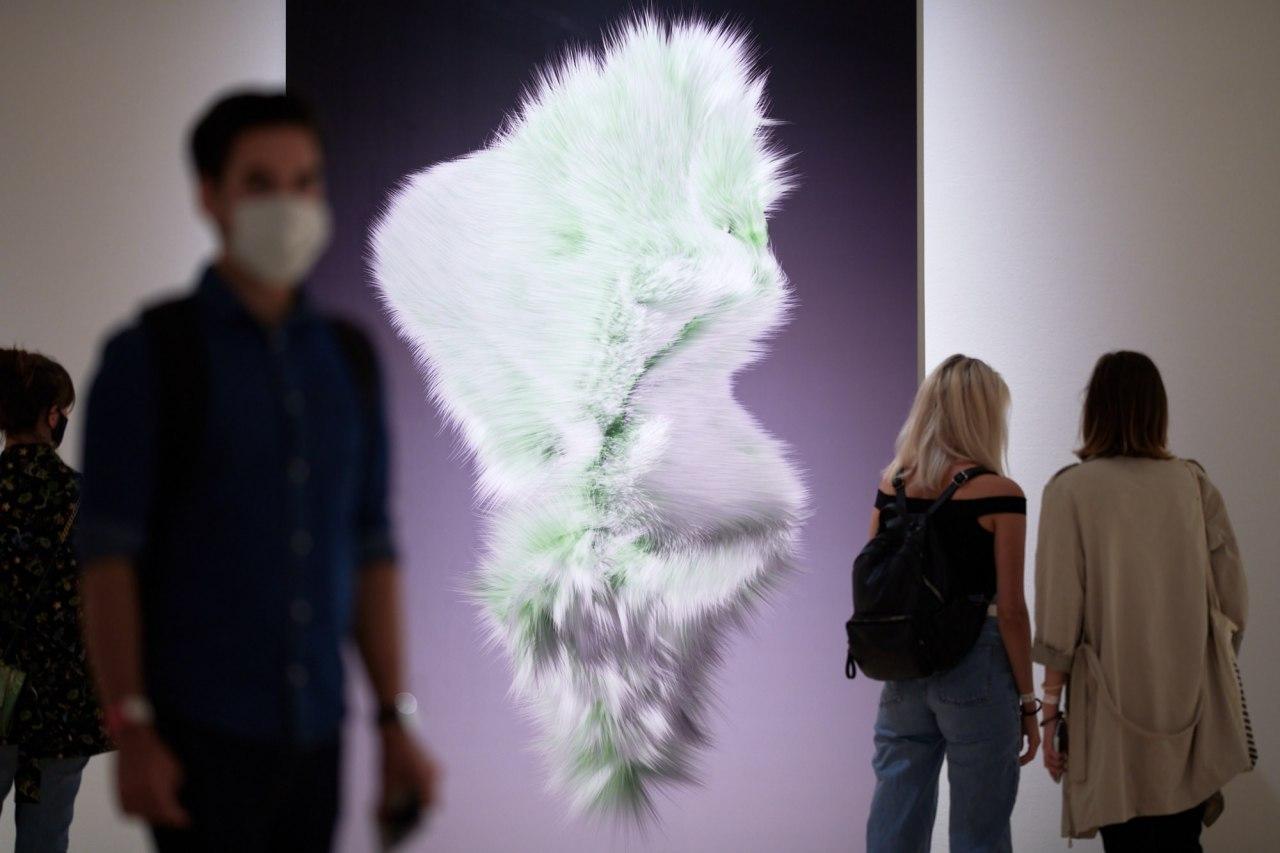 ---
Keeping the Balance is a temporary exhibition presenting about sixty works from the Art Collection Telekom. There is also a work by an Odessite Stepan Ryabchenko
---
Stepan Ryabchenko at the Keeping the Balance exhibition in Ludwig Museum in Budapest presented his "Melissa" from the "Computer Viruses" series (2011).
Stepan Ryabchenko is one of the artists of a younger generation, for whom the digital tools for designing and constructing have become fundamentals for their artistic works and projects. He transforms with his sculptures, visionary architectural projects and digitally processed images the virtual visibility of the digit into an analogue and material representation.
Like most people born in Odessa, he is very attached to the elements. Says the sea is the source. Hence, probably, in his works so much space is given to the water surface and so much attention is paid to reflections.
Stepan draws parallels between beauty and creation. Nevertheless, one of his early series are "Computer Viruses" (started in 2008) - at the same time the Museum of Contemporary Art opened in Odessa, where the work of "Chameleon" was shown. The same year for Stepan was marked by the beginning of work on "Electronic Winds" - animation, which took place within the framework of the exhibition "Media Relations. Ukrainian version"
Read more about Stepan Ryabchenko work
Most of the works at the exhibition in Budapest are made by artists of Eastern European.  They have recently experienced the sweeping transformation of socialist-communist dictatorships. They witnessed revolutions, wars, irresponsible economy and poverty, and they also often saw the dreams of their parents shatter.
The exhibition continues, after presentations in Berlin, Bucharest, Warsaw, Zagreb, Darmstadt, Plovdiv and Nîmes with the thematic presentations of selected works from the collection in the European context.
Curators: Nathalie Hoyos, Rainald Schumacher és Szipőcs Krisztina
---