Main — Business — Denys Shmyhal at "Rebuild Ukraine": The first to invest in Ukraine will benefit the most in the future
Business
Denys Shmyhal at "Rebuild Ukraine": The first to invest in Ukraine will benefit the most in the future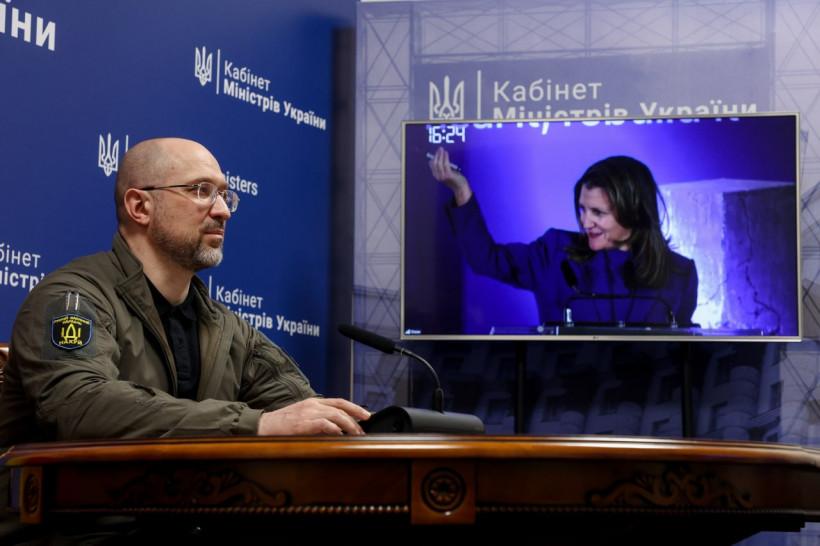 ---
Ukrainian economy, despite the war and all the challenges, has a high investment attractiveness, given the interest of the private sector. This was stated by Prime Minister of Ukraine Denys Shmyhal during an online address at the business conference "Rebuild Ukraine", which was held with the participation of Deputy Prime Minister, Minister of Finance of Canada Chrystia Freeland.
Denys Shmyhal stressed that Ukraine is undergoing daily shelling of civilian and critical infrastructure by russia. He stressed the importance of support from Canadian companies in meeting Ukraine's priority needs for the winter period. In particular, the needs of social infrastructure, hospitals, utilities.
"It is clear that the process of rebuilding our country must be started right now. This is our chance to save the lives and health of Ukrainians and support the sustainability of our economy today," the Head of Ukrainian Government stressed.
According to the Prime Minister of Ukraine, every reconstruction begins with investments. Therefore, the following areas are priorities for Ukraine: security and military-industrial sector, agrarian sector, energy, IT sector, new infrastructure and restoration projects.
"And most importantly. Ukraine is on the way to becoming part of the EU in the future. Those who are the first to invest in our country will benefit the most in the time to come. War risk insurance is of the greatest interest to potential investors. Ukraine is working on it. In particular, the World Bank is ready to support investments in the Ukrainian economy," said Denys Shmyhal.
According to him, Ukraine is also negotiating on war risk insurance with the International Finance Corporation and MIGA.
Besides, Denys Shmyhal thanked the Government of Canada for issuing sovereign bonds for Ukraine in the amount of CAD 500 million, which allow everyone to contribute to the strengthening and reconstruction of our country.
---