Main — Culture — "Dovbush": filming is completed and the official video backstage is presented
Culture
"Dovbush": filming is completed and the official video backstage is presented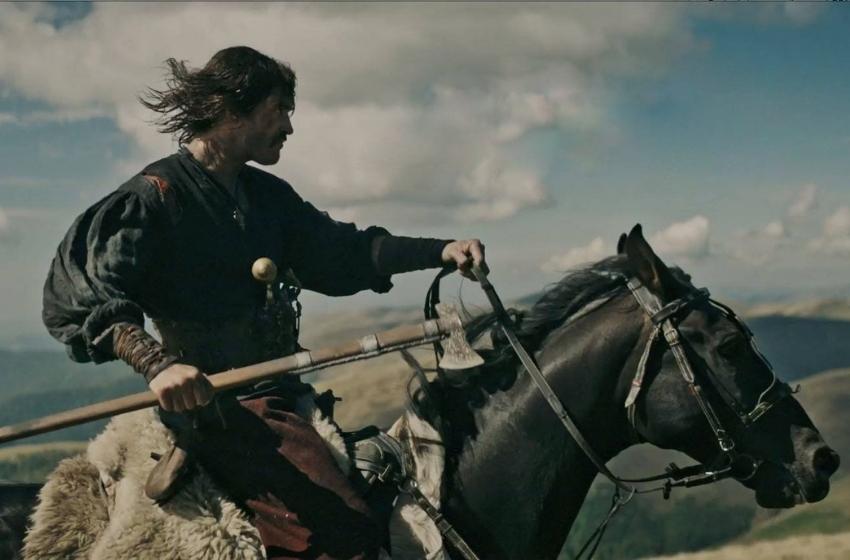 ---
The filming of the largest Ukrainian film "Dovbush" is over, and it will soon be released in all-Ukrainian cinemas. The film is currently under editing process and post-production.
---
At the end of July, the last filming block of the Dovbush adventure-historical action movie, created by Pronto Film with the support of the Ukrainian State Film Agency and the Ministry of Culture and Information Policy of Ukraine, was completed. To highlight this crucial event in the life cycle of the film, its creators presented another official video backstage, created on the basis of this year's filming.
Maksym Asadchy, the film's producer, shared his emotions and expectations:
The completion of Dovbush's filming is a new height in the history of the Ukrainian film industry, the embodiment of an ambitious dream of large-scale Ukrainian cinema. We worked with an incredible team of strong and talented people. Like the heroes of our film, during these three years the film crew showed strength of character, indomitable spirit and dedication to their work.
The locations of this year's "Dovbush" films, as in previous periods of filming, were very diverse: the pavilions of the Kyiv Dovzhenko Film Studio, the historical and architectural monument "Kyiv Fortress", the National Museum of Folk Architecture and Life of Ukraine in the village. Pirogovo (Kyiv), village Derevyane near Obukhov (Kyiv region), near the village of Mykulychyn in Ivano-Frankivsk region, the town of Zbarazh in Ternopil region. The last day of filming took place on the full-scale site of the film studio FILM.UA.
During this block, the total number of film crew was about 120 people. More than 1,500 people are involved in the mass scenes. They played a very wide range of characters in the film, namely musicians, peasants, burghers, merchants, Polish hussars, grenadiers, resins, guardsmen, soldiers, artillerymen, monks, doctors, prisoners, artisans, gentry and more. The filming took place in natural locations (forests, river, mountain meadow), in existing castles and fortresses, in restored buildings and on the scenery built from scratch.
Synopsis:
Carpathians, early XVIII century. The brutal rule of the Polish nobility forced the Hutsuls to flee to the mountains. Two brothers, Oleksa and Ivan Dovbushi, find themselves outlawed and become opryshki.
In search of revenge for the murder of Dovbush's parents, the brothers become enemies. One seeks money, the other - justice.
The Hutsuls begin an uprising led by Oleksa. The nobility is doing everything possible to destroy Dovbush. But he outwitted everyone. And the legend of the Carpathian knight grew. A legend that inspires generations of those who fight for the freedom of their homeland. About Oleksa Dovbush's strength and love, about betrayal and wrongdoing. About how he lived and how he cheated death.
The film, created by Pronto Film with the support of the Ukrainian State Film Agency and the Ministry of Culture and Information Policy of Ukraine, will be released in all-Ukrainian cinemas in the fall of 2021.
---