Main — Без рубрики — ECO: RE-leaf sustainable paper products from fallen leaves
Без рубрики
ECO: RE-leaf sustainable paper products from fallen leaves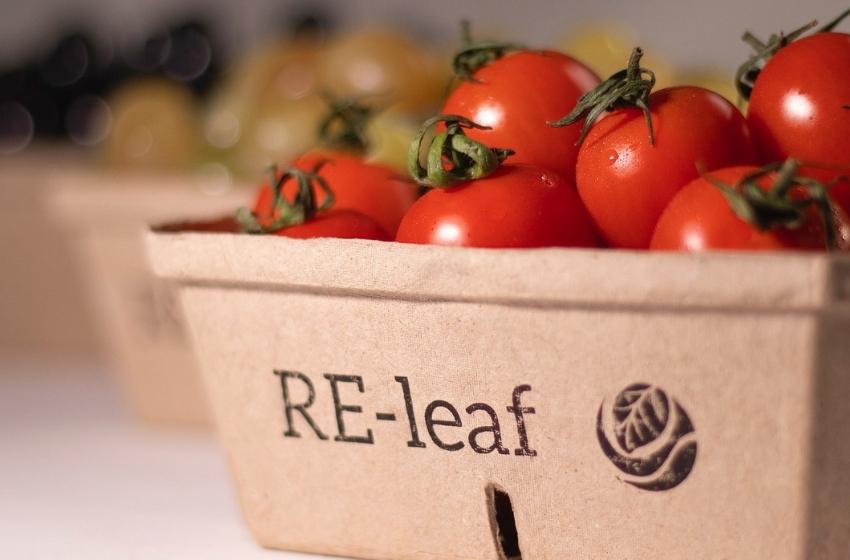 ---
Ukrainian startup RE-leaf has launched an online store with paper from fallen leaves. The new challenges facing humanity are forcing people to seek solutions to new problems.
---
New closed CO2 technology of paper production from fallen leaves, allows consuming paper products without harming the environment. From now you can order startup products on the RE-leaf website. A batch of 2 tons of paper was made for sale. Its density is 80 and 90 g / m2. Physicomechanical characteristics make it possible to use this paper for packaging and bag making. The next goal of the company is to produce 5 tons of such paper.
The RE-leaf PAPER project in the early stages was just a school idea of ​​a rural school student who wanted to show his abilities in the field of science to the whole of Ukraine, and possibly the whole world.
As a member of the Junior Academy of Sciences of Ukraine, and having the opportunity to work in the school chemical laboratory, together with his teacher Valentin Frechka created a project to obtain high-yield cellulose from fallen leaves as a material for paper production. The idea arose as a result of a coincidence when, surrounded by the Carpathian forests and constantly looking for ways to prevent their felling, he concluded that fallen leaves as part of a tree can serve as a source of pulp for paper production. A series of experiments, attempts and failures to obtain cellulose that was suitable for paper formation gave results. Already in the fall of 2017, after 4 months of work, the prototypes of paper were presented, on which you could write, draw, print and which had a good physical and mechanical performance.
In six months of a tight schedule, the project has been improved in many ways. New team members have been recruited, leaf use opportunities have been expanded, and external foreign partners have been involved to accompany RE-leaf PAPER and help attract investment to build an industrial plant with a processing capacity of 20,000 tons of fallen leaves per year.
Also, the company Research and Production Enterprise RE-Leaf PAPER were included in the list of members of the Enterprise Europe Network. This is a great achievement for the company because these are our first successful steps into big business.
Cooperation with CANOPY has been started since July 2020. RE-leaf PAPER and CANOPY have signed a partnership declaration that helps the project advance technology on all continents and achieve sustainability in production, offering existing paper companies to abandon felling trees and replace traditional wood with a new alternative - fallen leaves.
Features of the production
Replacing 17 trees with 2.3 T of leaves for 1 T. of paper
Water consumption is reduced in 15 (!) times on production of fiber
Our production is free from sulfur and chlorine compounds
78.3% reduction in CO2 emissions during production
From October 2020 to February 2021, the RE-leaf team was trained in the international Slovak accelerator "Challenger" from the consulting company CIVITTA. This training opened for RE-leaf a number of opportunities and new contacts for project development.
In January 20211, RE-leaf PAPER enlisted the support of WWF (World Wide Fund for Nature).
How is RE-leaf PAPER made?
RE-leaf PAPER is made of fallen leaves coming to the enterprise from cities. This makes it possible to solve the problem of the utilization of plant waste in the urban ecosystem and preserve the integrity of forest ecosystems.
Collecting fallen leaves.
Fallen leaves get to the processing plant from city parks, squares, territories where it is necessary to carry out sanitary works, that is why we do NOT collect leaves from forests!
Getting fibrous mass.
The leaves, cleaned of debris, are loaded into a special chemical reactor, in which, under the influence of physical and chemical processes, fibres are extracted from the raw materials, from which paper will be made.
Fibre washing and grinding.
The pulp is washed several times to remove foreign structures that are not used for paper production. Because we do not use sulfur-containing chemical components, the washing process is very simple and low cost.
The pulp is converted into rolls of paper.
The fibrous pulp is mixed with biological fillers, and then a huge machine that collects the pulp into a solid canvas and then dries it into rolls of paper.
So RE-leaf PAPER have developed a unique technology that has turned deciduous biomass into paper that is not inferior to ordinary.
---