Main — Diplomacy — Family production of meat delicacies "Balkanski Yastia"
Diplomacy
Family production of meat delicacies "Balkanski Yastia"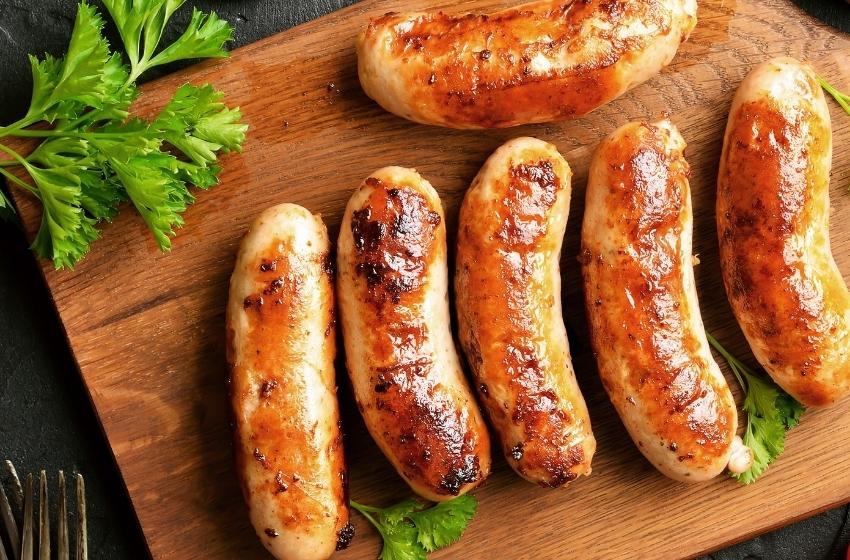 ---
The warm atmosphere of Balkan flavour and family hospitality reigns in the Balkanski Yastia Museum and Tasting Complex in Bolgrad, Odessa region. Here you can not only taste traditional meat delicacies, but also become a participant in the Bulgarian national holiday, learn to sing Bulgarian songs and take a dance master class.
---
Family production of meat delicacies "Balkanski Yastia" in Bolgrad is a mini-workshop that provides all stages of production of dry cured sausages and meat delicacies from natural raw materials. The company was founded by the Bessarabian family of Sergei and Natalia Rusevs. The products are made according to ancient Balkan recipes using local raw materials of local breeds of animals and spices grown on their own.
The assortment includes dry-cured sausages (karnak, sujuk, dried pork), beef and pork jerky, semi-finished meat products (kebab, kyufte, pleskavitsa), home-made liqueurs, jams and jam, homemade adjika, bell pepper paste, etc.
In addition to production facilities, the wine and gastronomic tourist location has a branded store of finished products and a tasting room decorated in the style of a traditional Bulgarian mehana (national restaurant). Mekhana "Balkanski Yastia" has a museum exposition on ethnographic topics: authentic costumes of Bessarabian and Thracian Bulgarians, handmade carpets, antique furniture, various containers for drinks, including more than 400 decanters for wine and brandy.
During the excursions, the owner of the enterprise Sergey Rusev tells about the history of the complex, the search for authentic recipes for the production of products and the preparation of traditional Bulgarian dishes, about the stages of production and the raw materials used in the process. During the visit, under the guidance of a technologist, you can take part in the production of sausages. The tour ends with a tasting of the best samples of finished products.
The tastings in the mechanic "Balkanski Yastia" presented:
sujuk pork
sujuk pork / beef
sujuk beef
dried pork
dried pork / beef
dried beef
dried pastar
karnak
spices (chubritsa, sharena salt, myrudia, red pepper);
home-made liqueurs.
The cost of an excursion with tasting is 150 UAH per person (for groups from 5 to 45 people). The excursion includes an inspection of the ethnographic exposition and acquaintance with the production, where you can see modern equipment, a sausage drying chamber and a finished product storage workshop. The tour is included in the tasting price. Visitors have the opportunity to be photographed in national dress.
For groups of 5 people or more, master classes on cooking traditional Balkan dishes are held with a trip to the Bolgrad market, where you can buy seasonal vegetables and spices from local grandmothers. The unsurpassed master of traditional Bulgarian folk dance Sergey Rusev can give a dance master class on Bulgarian folk dances. You can also order a lunch of Bulgarian and Balkan cuisine based on meat with local spices. And to the meat - fragrant homemade liqueurs, baked bread with your own hands, preservation, fresh herbs.
Being an active participant of the project "The Road of Wine and Taste of Ukrainian Bessarabia", "Balkanski Yastia" Mehanna provides products and travel services of European quality and safety standards.
---
Sourse: Bessarabian Route
---