Main — Diplomacy — FC Shakhtar becomes partners with UNITED24, putting ap a digital Donbass Arena field for charity sale
Diplomacy
FC Shakhtar becomes partners with UNITED24, putting ap a digital Donbass Arena field for charity sale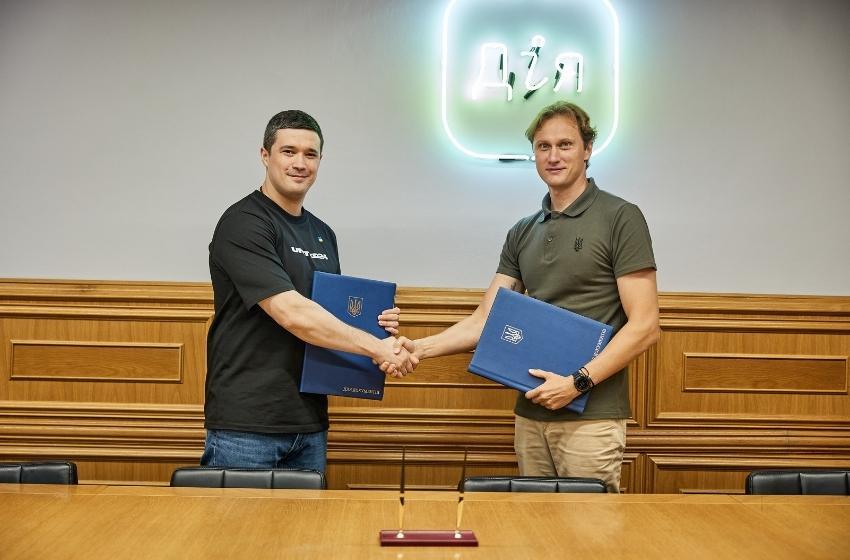 ---
One of Ukraine's most prestigious clubs signed a partnership memorandum with the Ministry of Digital Transformation of Ukraine, coordinators of the UNITED24 fundraising platform. The club will support the Medical Aid direction.
---
'Pitch in for Ukraine' will be the first joint project of Shakhtar and UNITED24. It will help increase the amount of charitable donations in support of Ukraine. Its goal is to sell the virtual fields of famous Ukrainian stadiums, in exchange for charitable contributions.
Any person willing to support Ukraine can make a donation and become a co-owner of a stadium's digital version. Each digital fragment of the football pitch, a 'PoP' (Pixel of the Pitch), comes with an official electronic certificate, bearing the donor's name and a unique edition number.
The former stadium of FC Shakhtar has become the first virtual field of the campaign. 154,000 pixels of the legendary Donbass Arena, , each corresponding with one of six donation levels, are available to fans. For example, an 18 euro donation grants a Bronze PoP digital art collectible. Each PoP is an individual 22cm2 pitch square, the exact size of a football.
Funds from the sale will be transferred to children's aid programs from the Shakhtar Social Foundation and Medical Aid via UNITED24, as well as humanitarian projects of the Saving lives and KSE Foundation funds. Pixels will be available for purchase starting from August 23 at https://www.pitchinforukraine.org .
Additionally, Shakhtar's kit will feature the UNITED24 logo in the 2022/23 UEFA Champions League group stage games.
Serhiy Palkin, General Director of FC Shakhtar Donetsk:
"The initiative by the President of Ukraine, Volodymyr Zelenskyy, UNITED24 is a powerful project that allows us to keep the whole world's focus on the war in our country and attract the resources necessary to protect independence, solve humanitarian problems, and restore destroyed infrastructure. FC Shakhtar is a famous Ukrainian brand, in Europe and worldwide, and we will do everything in our power to convert our popularity into real help, to attract as many funds as possible to support Ukraine. It is a great responsibility for us to be a partner of the UNITED24 platform."
Mykhailo Fedorov, Deputy Prime Minister — Minister of Digital Transformation of Ukraine:
"In three months of UNITED24 activity, we received contributions amounting to more than 6 billion UAH from 110 countries. At the same time, we feel and understand that Ukraine cannot stay in the center of attention forever; many people worldwide have already made one or more donations to support our state. That is why it is important to develop new fundraising formats. The joint project with FC Shakhtar FC, Pitch in for Ukraine, is one of them. I am sure that it will be successful and will not only help raising funds, but will also bring back the focus to Ukraine again, which is a very important task."
Additional info
FC Shakhtar is the leader of Ukrainian football, 13-time champion of Ukraine (2002, 2005, 2006, 2008, 2010, 2011, 2012, 2013, 2014, 2017, 2018, 2019, 2020), 13-time winner of the Ukrainian Cup (1995 , 1997, 2001, 2002, 2004, 2008, 2011, 2012, 2013, 2016, 2017, 2018, 2019), 9-time winner of the Super Cup of Ukraine (2005, 2008, 2010, 2012, 2013, 2014, 2017, 2015 ), and the UEFA Cup winner (2009).
---