Main — Business — Foreign Ministers and Defence Ministers of Ukraine, Romania and the Republic of Moldova met in Bucharest
Business
Foreign Ministers and Defence Ministers of Ukraine, Romania and the Republic of Moldova met in Bucharest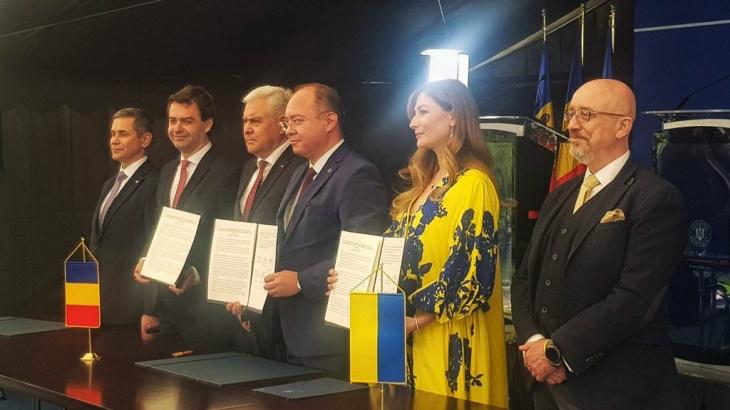 ---
On 13 April, a trilateral meeting was held in Bucharest, Romania, with the participation of First Deputy Minister for Foreign Affairs of Ukraine Emine Dzhappar, Deputy Prime Minister and Minister of Foreign Affairs and European Integration of the Republic of Moldova Nicu Popescu, Minister of Foreign Affairs of Romania Bogdan Aurescu, as well as Minister of Defence of Ukraine Oleksii Reznikov, Minister of Defence of the Republic of Moldova Anatolie Nosatîi and Minister of National Defence of Romania Angel Tîlvăr.
The ministerial meeting in the Ukraine-Republic of Moldova-Romania format is taking place for the second time and is dedicated to regional security and military-technical cooperation.
The parties exchanged views on countering russia's armed aggression and the security situation in Ukraine and the Black Sea region. The interlocutors noted that russia continues to use a wide range of hybrid tactics aimed at further intimidating Ukraine, the Republic of Moldova and other countries in the region.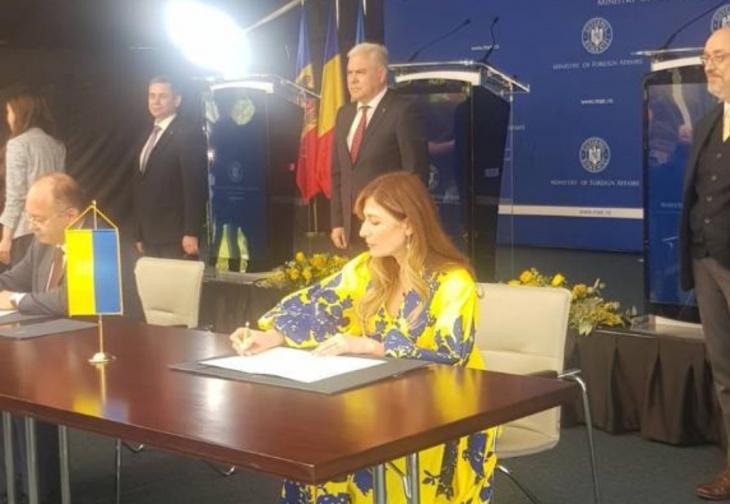 The parties stressed that Russia's war of aggression against Ukraine is a flagrant violation of international law and reaffirmed their intention to continue cooperation on the issue of de-occupation and full withdrawal of russian troops from the sovereign territories of Ukraine and the Republic of Moldova.
Romania and the Republic of Moldova reaffirmed their willingness to cooperate in order to implement President Zelenskyy's Peace Formula for a comprehensive, just and lasting peace.
The parties agreed to intensify efforts to ensure the full membership of Ukraine and the Republic of Moldova in the EU. For its part, Romania reaffirmed its continued support for Ukraine's accession to NATO.
Ukraine, Romania, and Moldova expressed their readiness to work closely together to strengthen their joint capacity to counter russian propaganda, enhance security, and strengthen society's resilience to disinformation.
Following the trilateral meeting in Bucharest, the parties signed a Joint Statement, and confirmed their readiness to continue coordination in this format, including an agreement to hold the next round of trilateral talks at the level of foreign ministers and ministers responsible for infrastructure.
Background
The first meeting in the Ukraine-Republic of Moldova-Romania format took place on 15 September 2022 in Odessa with the participation of the energy ministers and was dedicated to cooperation in the electricity sector and energy security in the region.
---