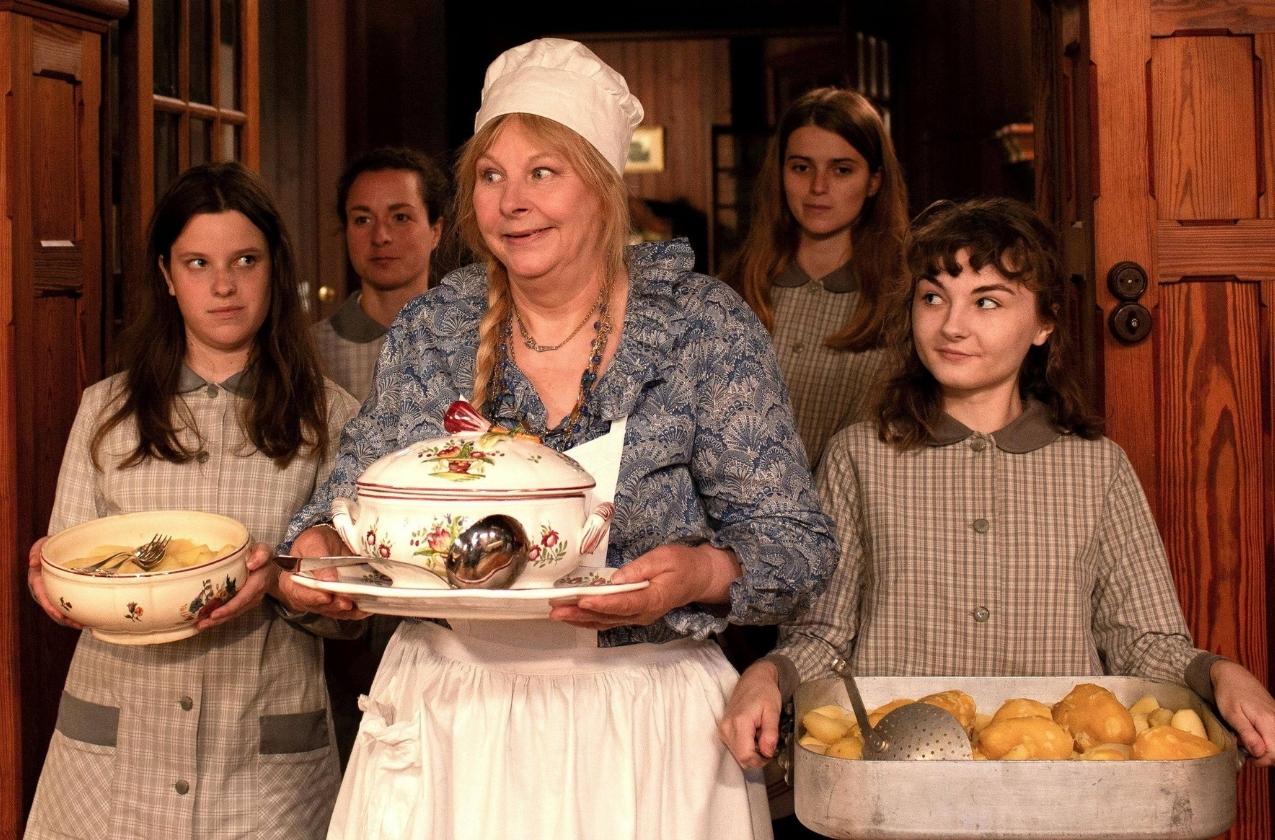 ---
"Pre-premiere screenings" within the seventeenth festival "French Spring in Ukraine" online from April 23 for free !
---
It is becoming more and more difficult to surprise the Ukrainian audience every year, but the organisers of " French Spring in Ukraine" will try to do it for the eighteenth time! Expect a bold, demanding, and at the same time joyful programme that will reflect modern French and Franco-Ukrainian art, as well as allow you to immerse yourself in the incredible world of life in French style!
For 17 years of its existence, the festival has become one of the main cultural events in Ukraine and every season gathers around 50,000 visitors and about a hundred partners - public and private, French and Ukrainian.
The COVID-19 pandemic and the quarantine measures imposed by the Ukrainian government have prompted the French Institute in Ukraine, as well as the entire cultural community, to be creative and imaginative in continuing to feed emotions and bear fruit for its audience. Thanks to the theme "Just the sky" we will be able to attend cultural events that will fascinate connoisseurs of culture, adhering to all quarantine norms.
You will find a film by Cesar nominee and Berlinale winner in the program "Panorama" Cedric Klapisch, a sequel to the Oscar-winning film "Man and Woman" by Claude Lelouch and films starring Juliette Binoche, Lambert Wilson ("The Matrix: Reboot", "Odyssey"). ) and other stars of French cinema.
The collection of films will be available from April 23 to May 2 for free on the website. The films will be shown in the original language with Ukrainian subtitles and will be available throughout the country.
Festival programme:
Someone, Somewhere (Deux Moi)
2019 | 1h 50min | Comedy, Drama, Romance
Rémy (François Civil), who has an unskilled job, and Mélanie (Ana Girardot), who works in scientific research, are two thirty-year-old Parisians at the mercy of a depressive mood. Victims of the loneliness of the metropolis, they try in vain to meet someone somewhere, especially on social media, even if they live right on the same floor of two terraced houses. Both undergo psychotherapy and thus embark on a path that will lead them in the same direction.
Directed by: Cédric Klapisch
---
De Gaulle
2020| 1h 48min | Biography, Drama, History
Paris, June 1940. The de Gaulle couple is confronted with the military and political collapse of France. Charles de Gaulle joins London while Yvonne, his wife, finds herself with her three children on the road of the exodus.
Directed by: Gabriel Le Bomin
---
How to be a good wife (La bonne épouse)
2020 | 1h 49min | Comedy, Drama
Paulette and her husband have been running a housekeeping school. After the sudden death of her husband, Paulette discovers that the school is on the verge of bankruptcy and has to take her responsibilities.
Directed by: Martin Provost
---
Simon's Got a Gift (La Dernière Vie de Simon)
2019 | 1h 43min | Drama, Family, Romance
Simon is 8 and he's an orphan. His dream is to find a family willing to take him in. But Simon is not a child like the others, he has a secret power: he is able to take the appearance of every person he has ever touched.
Directed by: Léo Karmann
---
The Best Years of a Life (Les plus belles années d'une vie)
2020 | 1h 30min | Drama
An old man is having memories of a former lover who is still alive. Images of their affair showing them young combine with dreams and poetry.
Directed by: Claude Lelouch
---