Main — Без рубрики — French Spring: Julien Le Ménélec
Без рубрики
French Spring: Julien Le Ménélec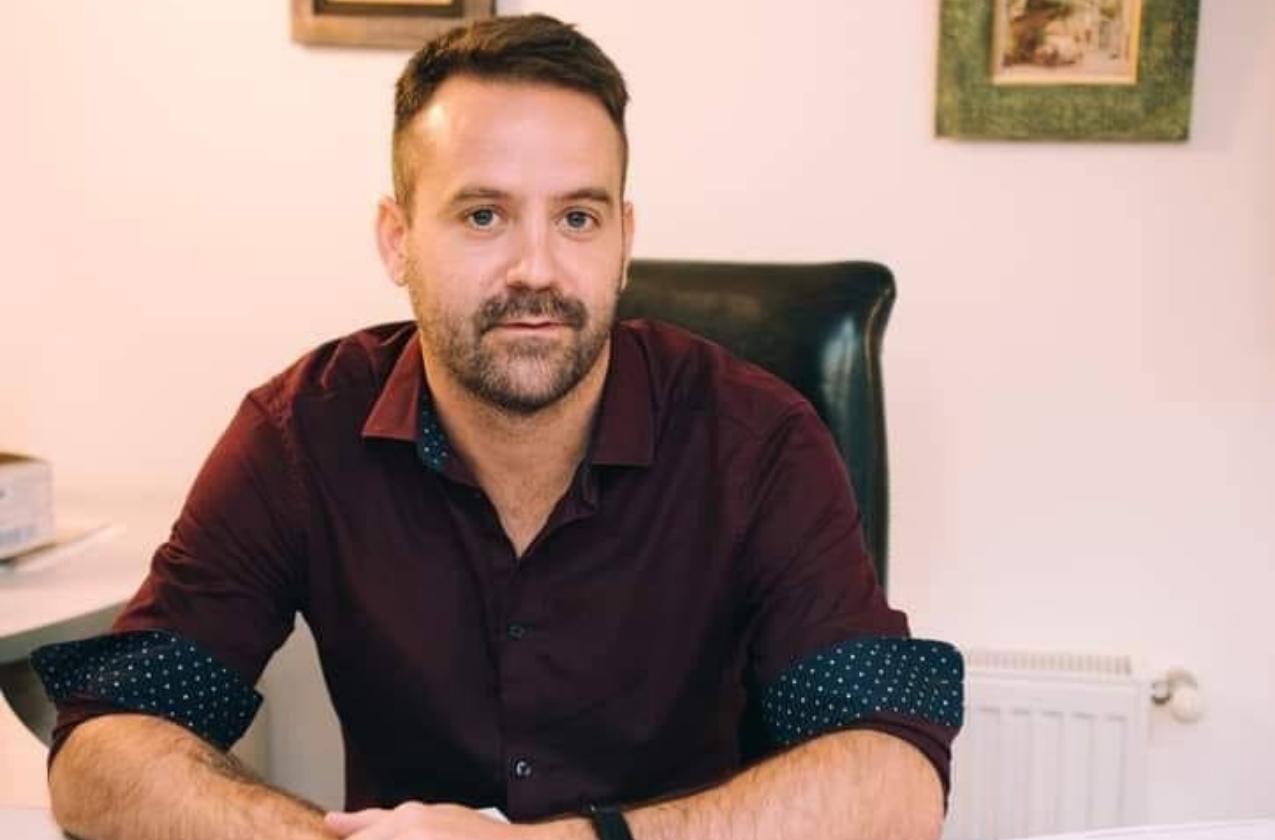 ---
An interview with Julien Le Ménélec, French teacher at Alliance Française in Odessa.
---
Which part of Odessa reminds you of your hometown and why?
I come from the southwest of France. And as in Odessa, we find this wine culture there. Near where I live, there are a multitude of wine estates and vineyards.
Did any of your family or friends come to see you in Odessa?
A friend came to see me in Odessa a few years ago. One of my brothers was to come too, but with the current health situation, I don't know if it will be possible.
What advice would you give to your compatriots who are planning to come to Odessa for the first time?
Before coming to Odessa, you have to leave all the clichés about Ukraine at home and meet the Odessites in order to better understand the local culture. From a practical point of view, it is useful to know the Cyrillic alphabet, a few sentences in Russian and Ukrainian and to learn about the traditions.
What is the most interesting thing about your job?
As a native French teacher, I love having intercultural exchanges with students and the people I work with. Discovering, discussing and sharing is what I love most about my job.
Do you think French culture influences Ukrainian culture and how? Can we still see this influence today?
I believe that French culture is less influential than before in Ukraine. The development of the internet and the possibility of traveling the world have allowed other languages ​​to develop their influence there. However, French culture remains very important, especially in the use of certain French words. Now, I think it is also important to show that French culture has not remained frozen in the past but that it continues to evolve.
What do you think is the image of the French for the Ukrainians? In general, what representation do the French have in Ukraine?
When I say that I don't eat cheese, people often ask me if I am French. This means to me that some clichés remain. More seriously, I believe that the image of the French is good. I have never had a problem related to my nationality in Ukraine.
I have worked in several European countries and have always met Ukrainians there. Despite this, I think that in France, we do not know the Ukraine and the Ukrainians very well. The easiest way is to come to Ukraine to discover its inhabitants.
What can Ukrainians learn from the French? What can the French learn from the Ukrainians?
Ukrainians should learn to be a little less rude sometimes because it is a bit confusing when you first arrive in Ukraine. As for the French, I think it would be good to learn the resourcefulness of the Ukrainians. We are a little too passive and we expect too much from the government in France.
What story that happened in Odessa and in connection with the culture and the French language do you prefer?
The first newspaper printed in Odessa was in the French language. It's a fact that really surprised me when I arrived and I can read the same surprise on the faces of other French people who arrive in Odessa.
Imagine that you have to show characteristic elements of French culture (a book, a film, a song, a painting, an actor, a gastronomic specialty, architecture or a monument). What would you choose?
My choice is the galette des rois that we eat during Epiphany. When we are little, we want to find the bean to be the king or the queen. Once an adult, we especially appreciate eating this pancake.
---