Main — Diplomacy — Gesheft Garage Sale: Night Market
Diplomacy
Gesheft Garage Sale: Night Market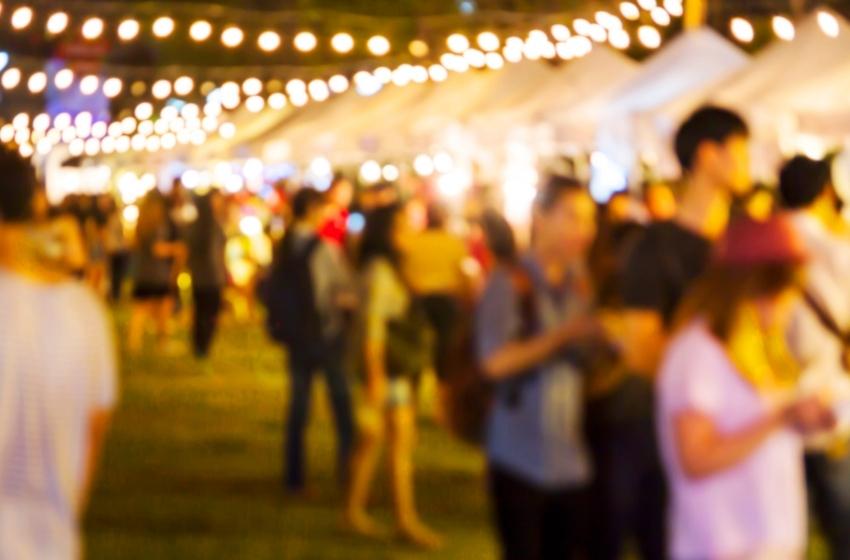 ---
Long awaited news: Summer Gesheft will happen on July 16, 17 and 18! Summer Gesheft this year is a symbiosis of several cultures, atmospheres of different cities, which will be complemented by the visitors. And it also will be a night market!
---
Each of you probably has your own associations with a find market: for example, a hot food court with bright garlands and exotic dishes... Or maybe meetings with designers under cover of the night, where you can meet a rising star and her first collection? Or the enveloping atmosphere of a tropical beach with a relaxing massage? Or even the juicy neon glow of partying Miami!
Inspired by night markets like APM Place in Seoul (Korea) and Siam square night market in Bangkok (Thailand), the organisers were very excited to do something like that!
Night atmosphere, pleasant coolness in the midst of a hot summer, dim light of lanterns and a team of young, but such talented people and with their creative projects in one place! What could be more pleasant for shopping lovers at this time?
As always, at Gesheft Garage Sale they offer full immersion. There will be delicious food, a variety of clothes, bright decorations, many lights and wonderful music.
Bangkok
One of the cities that inspired the Gesheft Garage Sale organisers to create the Night Market is Bangkok. Its culture and life after sunset is imbued with magic. You would remember Khoasan road. All food lovers catch up on it in the evening. The reason for this is the offsite restaurants on carts that fill the street from evening to midnight.
Here on our Khaosan road at the Green Theater, neighbourhoods filled with young designers will be in full swing all night.
Miami
Unforgettable Miami-Style Party Life Mood: always enjoy the moment, do not deny yourself anything, make new friends easily, fulfill all your desires.
So you'll find such an atmosphere in the second location near the stage: themed instaspots and photo zones, stylish decorations and a cool musical vibe.
Bali
The third zone of Summer Gesheft will be dedicated to the Tropics. ️Asian countries are able to have an atmospheric, beautiful and high-quality vacation! Thailand and Bali it's not only about the sea. SPA and quality relaxation with filling for body and mind.
Meditation in the tropics is a special genre of art. Which will be transferred to the mind spot zone.
Night Market
The fourth and final zone of the Summer Gesheft is the Design Night Market zone. The heart of the whole festival, both geographically and conceptually! Geographically, because it is in the very center of the Green Theatre.
---