Main — Diplomacy — Gin was released in Australia in honor of the liberation of Kherson
Diplomacy
Gin was released in Australia in honor of the liberation of Kherson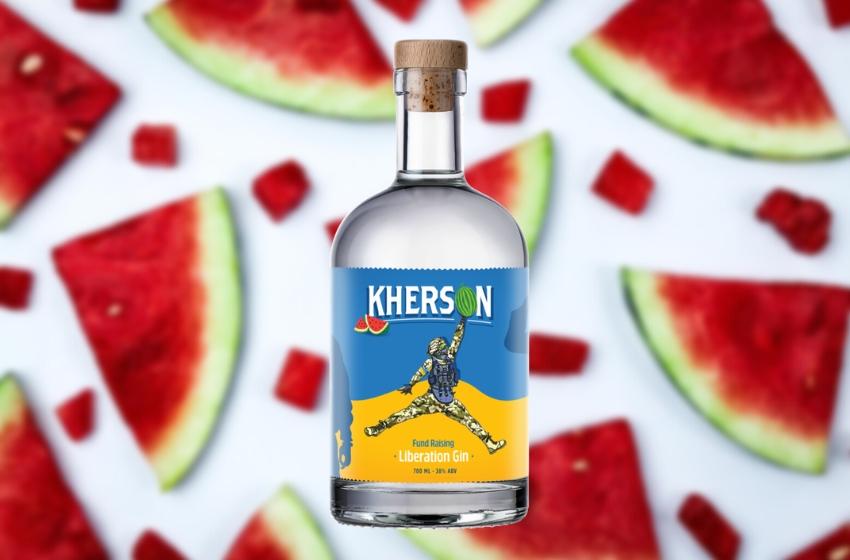 ---
The money from each bottle of Kherson Liberation Gin will be used to buy metal detectors for the humanitarian mission to clear mines in Ukraine
---
Australian spirits manufacturer Sunshine & Sons released a limited edition gin in honor of the liberation of Kherson, the city "where probably the sweetest watermelons in the world grow."
The manufacturer's website said a bottle of such gin costs 99 Australian dollars. The money collected from each bottle of this series will be used to buy metal detectors, which will be sent to Ukraine for a humanitarian mission to clear the territories.
After all a generous wedge of freshly cut watermelon is the ideal garnish with your G&T. Please raise your glass to Kherson and the heroic efforts of many.
The label was proudly designed by Konstantin Des via fiverr.com from Odessa whose workplace suffered a hit from a Russian missile on the 10th of May and who is currently living without electricity due to ongoing attacks on his city.
Pre-orders will ship on or before 12th December.
Available until sold out.
Requests for specific numbered bottles are unfortunately not possible.
Please expect Australia Post "signature on delivery' to take up to 5-10 business days."
---