Main — War — More than 50 people died in Chernihiv in one day under Russian fire
War
More than 50 people died in Chernihiv in one day under Russian fire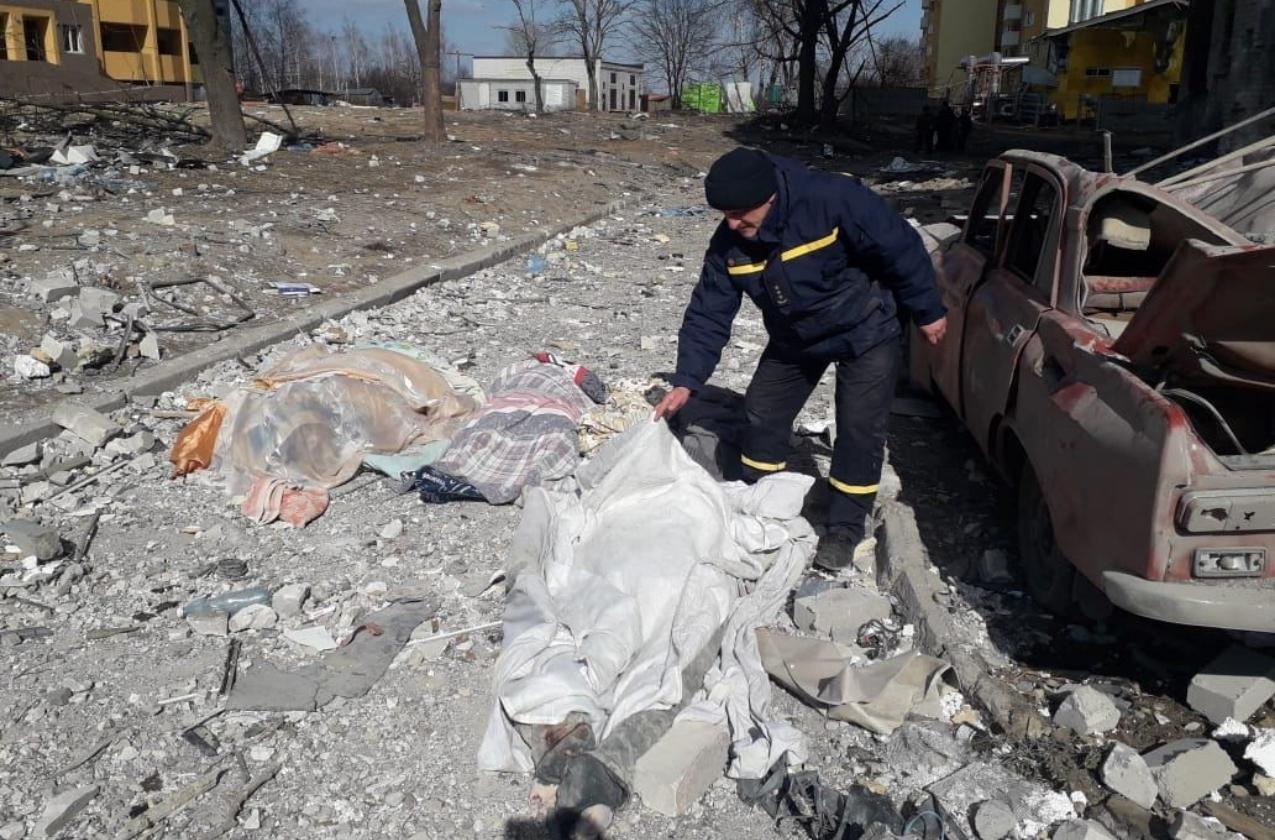 ---
Russian troops continue systematic artillery and air shelling of Chernihiv. As a result of the shelling of the city by the Russian occupation forces last night, on March 16, 53 people were lost.
This was announced today, March 17, by the head of the Chernihiv Regional Military Administration (OMA) Vyacheslav Chaus in the Telegram.
"The enemy continues systemic artillery and airstrikes in the regional center, destroys civilian infrastructure. We are suffering heavy losses. Only yesterday, the city's morgue received 53 bodies of our citizens who the Russian aggressor killed, and for each of our citizens we will avenge and kill," - he wrote.
Among dead people there is a family with three children.
"Rescuers got the dead family out of 5 people, among them three children (a boy and a girl, twins of 3 years old), an older sister of 12 years old and their parents," the report says.
Chaus stressed that the Armed Forces of Ukraine continue to inflict devastating blows on the forces of the enemy, who panic and suffer losses.
Vyacheslav Chaus also outlined three blocks of the city's problems:
the first - the lack of light, water, heat, partly gas;
the second - in the basements (without specifics) sit people without food and without water;
the third is the "green corridor".
Chaus assured that the emergency crews of the regional power company, Chernihivgaz, Vodokanal, CHP, SES are working all the time, despite the shelling.
The Chernihiv City Council is working, dozens of volunteers are working to provide food and drinking water. But, of course, some entities may fall out. Let's identify them. Please, there are military near each of these facilities. Signal through the military that you do not get water or food and we will include this object in the address delivery ", - the head of OVA urged.
In addition, Chaus appealed to those Chernihiv residents who managed to get out of the city and region. According to the head of the region, they are sowing panic that Russian mercenaries with machine guns are already running around Chernihiv.
"There are no Russians here with machine guns. Don't panic, please. The armed forces are working," the head of the region stressed.
---