Main — Culture — House of Artists in the historic Odessa champagne factory
Culture
House of Artists in the historic Odessa champagne factory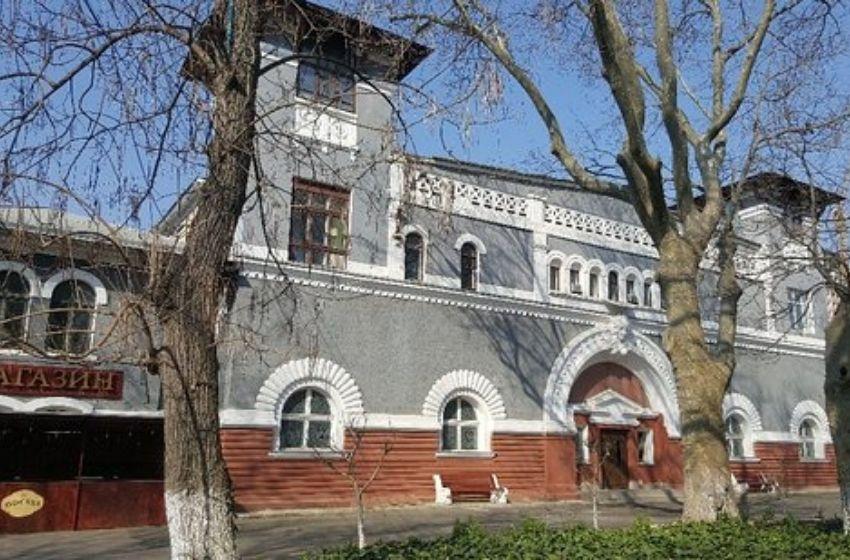 ---
The House of Artists is planned to be opened in May 2021 in the historic champagne factory on French Boulevard.
---
The Artist's House is a joint project of the Odessa Development Institute and the gallery owner Marat Gelman. The working version of the project was presented to the public in February 2021, and the start of work is scheduled for August. It will be located in the building of the former Odessa Sparkling Wine Factory, founded in 1898.
The Odessa House of Artists is planned as a cultural innovation, its goal is not to generate income, but to implement a new type of art institution, designed to change the attitude towards art and find new formats for the creator's interaction with society.

The authors of the project
They plan to build it on a balanced economic model.
---
The historical building, together with 1.2 hectares of the adjacent territory, is planned to be turned into a creative hub for authors from all over Ukraine and from other countries. It will house 50 workshops, which will be converted into an exhibition space on weekends.
The Odessa Sparkling Wine Factory celebrated its 115th anniversary in 2014. Since 2018, the enterprise has not been operating: it stopped, unable to withstand the competition. After the termination of the plant's work, information appeared that part of its territory was going to be built up with high-rise buildings.
In March 2019, the deputies of the Odessa City Council transferred 0.42 hectares on the territory of the Odessa Champagne Factory (French Boulevard, 36/1, 36/2 and 36/3) to the lease of the Vermey company, which belongs to the builders of the Raduzhny microdistrict.
On the appeal of the deputies not to give land in the historical part of Odessa to a developer with a dubious reputation, the Mayor of Odessa Gennady Trukhanov assured that nothing would be built there.
Today we specifically do not give any permission for the development and destruction of French Boulevard. In this case, we are talking about land for the operation of existing buildings that belong to them. We cannot forbid them to do this. But if they want to change their purpose, they will come to us, and then we will be principled.

Gennady Trukhanov, Mayor of Odessa
However, in August 2020 it became known that the builders of the Raduzhny residential complex already received the permission to build the territory of the non-operating plant. The City Council gave the go-ahead for construction back in November 2019. In addition, the developer has urban planning conditions issued by the Municipal Department of Architecture and restrictions on the construction of an eight-storey administrative building with a height of 32.9 meters with an underground parking with a total area of ​​10 thousand square meters.
Officially, the historic factory building and the famous arch should not be affected by the construction.
---
Source and pictures: Dumskaya.net
---