Main — War — Ilya Ponomarev: for Lukashenko, attempts to negotiate with the West would be logical to get out of the arms of Moscow
War
Ilya Ponomarev: for Lukashenko, attempts to negotiate with the West would be logical to get out of the arms of Moscow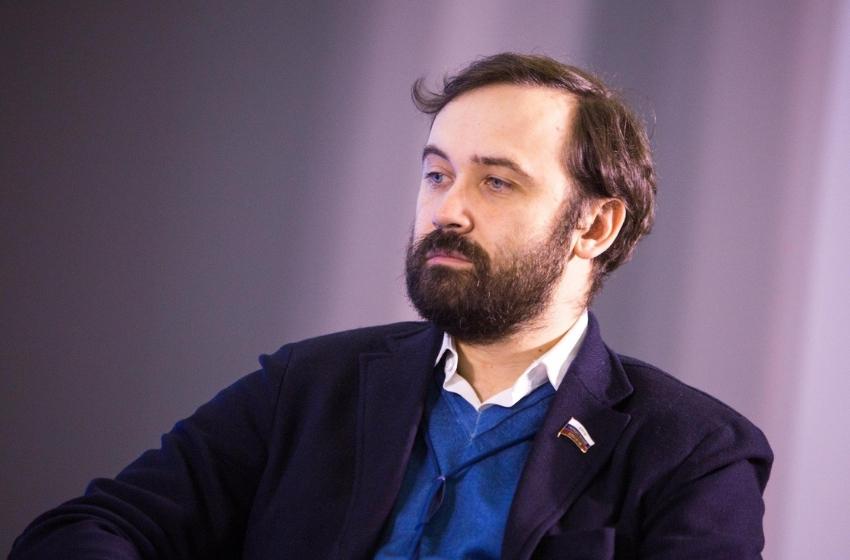 ---
Ilya Ponomarev spoke about the death of a long-term ally of Lukashenko and about a conspiracy tweet published by Russian businessman and politician Leonid Nevzlin.
---
According to Ilya Ponomarev, it is believed that political leaders make their first official visits after taking office in countries with the most strained relations. For example, Kassym-Jomart Tokayev, after his "elegant victory" in the presidential elections in Kazakhstan, pointedly chose Moscow as his first visit. But as for the head of Belarus, the choice of political voyages could be better in his current situation.
"It seems to me that Alexander Lukashenko can only drive along the ring road around Minsk," the former State Duma deputy jokes on the air of the FREEDOM channel.
Commenting on the sudden death of Vladimir Makei, the Russian opposition politician notes that he considers it somewhat accidental and believes that "he really had heart problems."
"But this is absolutely unimportant - what matters is how Lukashenko perceived this death. And most importantly, they will persuade him to invade Ukraine. And whether he will withstand this pressure now or not, I do not know. So far, only Lukashenko personally stands between the invasion of Ukraine and Moscow. He does not want, and he does not give, he resists it. And Makei was one of the key people in the Belarusian leadership, who was also generally against this war and took the most anti-war position in the entire leadership."
"In general, I think," Ponomarev continues, "that for Lukashenko, attempts to negotiate with the West would be logical to somehow get out of the embrace of Moscow.
Continuing this thought, he notes that the deceased Vladimir Makei was really a communicator between the Lukashenko regime and Western politicians. Still, rumors that the government was ready to make agreements with the West, according to the Russian oppositionist, are "somewhat exaggerated."
"In any case, I heard these rumors from people who said they knew it for sure, but every time the check showed that this was not so. And what they called as a point of negotiations turned out to be false every time.
The position of the West is also important here. Asking the key people who make decisions many times whether there is readiness for negotiations with Lukashenko, we received the answer that there is no such readiness."
Ilya Ponomarev also comments on a tweet posted by Russian opposition politician and businessman Leonid Nevzlin, who wrote that according to information, "Vladimir Makei died as a result of poisoning with a poison developed in a special laboratory of the FSB."
"Here the whole question is that he really received such information because usually he does not throw words into the wind, he really has sources. True, this does not confirm whether it was real or not.
Because once again I will say that Moscow is interested in Lukashenka thinking this way. This is directly beneficial to the Kremlin, and it could be a deliberate leak that is not true. Therefore, the situation is fifty-fifty - maybe they were poisoned, or maybe not," - Ponomarev concludes.
---