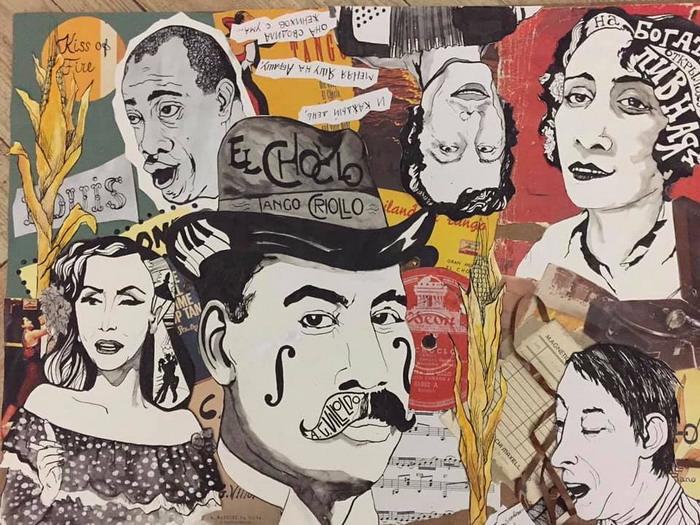 ---
May 30 opening of Lesya Verba's personal exhibition "I'm Grand / t"
---
The first project of the Odessa Museum of Western and Eastern Art after the quarantine had been already announced before the epidemic, and today his subject is particularly relevant. The exhibition was prepared by Lesya Verba.
It is dedicated to those who found themselves in such a self-isolation and zeroing that we did not even dream of. It is an anthem of the strength of spirit of people who were able to take off not even from scratch, but from minus. Without a native language, with destroyed plans and uprooted roots.
The exhibition "I'mGrand / t" is dedicated to the legendary emigrants, who outlined the new face of the countries in which they created the future and realized their global world ideas.
"Meeting completely different people, I see in everyone a crazy potential, as well as reluctance, misunderstanding of its manifestation. Especially inspiring are those who have managed to reach a higher level of self-realization outside of geography or mental patterns. "

Lesya Verba
"See you on May 30 at the Odessa Museum of Western and Eastern Art. Winners will be waiting for you. Those who changed their destiny and the destiny of the country. Own and someone else's. Without politics. The power of talent "

Lesya Verba
The exhibition will open on May 30 at 16:00 in the Odessa Museum of Western and Eastern Art - # Ragtime2.0. exhibition space.
The exhibition itself can be viewed in small groups, taking precautions. That's why it's worth taking a protective mask with you.
The museum is open on weekdays (except Wednesdays) 11:00 - 17:00, on weekends 11:00 - 18:00.
---