Main — War — In Melitopol and Berdyansk, the invaders held rallies to celebrate Lenin's birthday
War
In Melitopol and Berdyansk, the invaders held rallies to celebrate Lenin's birthday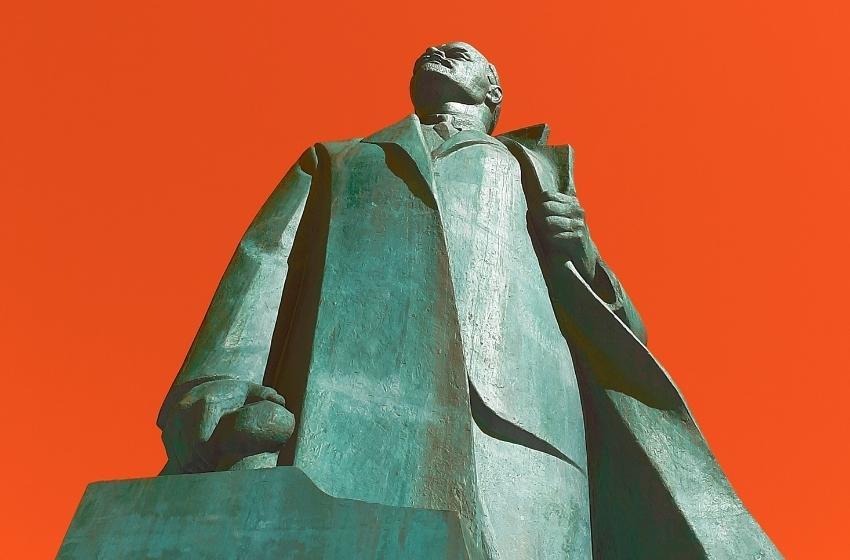 ---
Ukrainian intelligence reports on the danger of provocations by the Russian occupiers, which can be implemented precisely during the services on Easter
---
in occupied Melitopol and Berdyansk, local collaborators and representatives of the left forces held rallies on the occasion of the birthday of Vladimir Lenin.
The Zaporizhzhia Regional State Administration announced this on Facebook.
They also note that Russian propagandists are spreading fakes that supposedly residents of the Zaporizhzhia region want to become part of the Russian Federation. But in Melitopol, the townspeople attach leaflets to the windshield of the cars of the occupiers:
"Russian occupier - know! Melitopol is Ukraine. Every tenant is a partisan. Wait!"
They also note that the mayor of Melitopol, Ivan Fedorov, said that the Melitopol partisans had already liquidated more than 100 invaders.
Due to the danger of artillery shelling near Orekhov, the Zaporizhzhia Regional Military Administration kindly asks you to refrain from traveling in this direction. He also draws attention to the fact that due to bad weather conditions and the poor condition of the roads, which are now washed out by rain, you should not try to move in the direction of Vasilyevka.
The Zaporizhzhia Regional State Administration notes that this Sunday, believers of the Eastern rite will celebrate the Resurrection of Christ. "Ukrainian intelligence reports on the danger of provocations by the Russian military and the likely threats that can be realized during the services because the aggressor knows that many people come to church on Easter," the statement said. Therefore, Administration asked to refrain from visiting churches and offers to watch television broadcasts of festive liturgies.
---