Main — War — Invaders killed more than 120 dolphins with their sonar in the Odessa region
War
Invaders killed more than 120 dolphins with their sonar in the Odessa region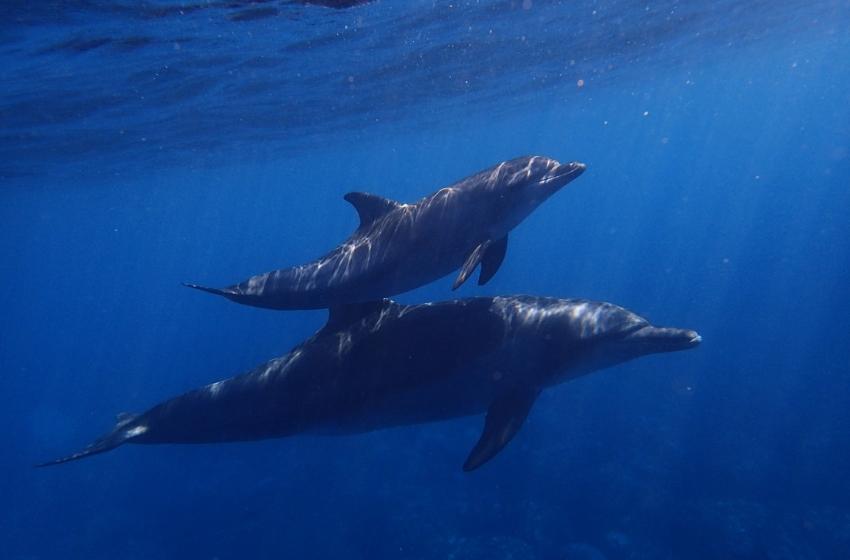 ---
The selected samples were sent for research to Italy and Germany.
---
Since February 24, more than 120 dolphins have been found in the Odessa region. They died due to the use of sonar by Russian ships.
Sergey Kostenko, head of the Odessa Regional Prosecutor's Office, announced this at a briefing at the Ukraine-Odesa Media Center. He noted that after the full-scale invasion of the Russian Federation into Ukraine, people found many dead cetaceans and discarded living animals on the Black Sea coast in the Odessa region.
"This indicates atypical behavior of animals that have received acoustic trauma," Kostenko said.
He added that similar facts are recorded in other countries, in particular Romania, Bulgaria and Turkey. According to him, an investigation is underway under Art. 441 (ecocide) of the Criminal Code of Ukraine - on the fact of the mass death of dolphins on the Black Sea coast in the Odessa region.
According to Kostenko, experts took samples from animal corpses and sent them to specialized institutes in Italy and Germany. They must answer as to the causes of death of these animals.
"But the main version of the investigation is that dolphins received acoustic injuries due to the massive use of sonars (sonars) on ships of the Russian Armed Forces," the prosecutor said.
According to experts, these devices damage the hearing organs of dolphins, and this leads to their death. Investigators are now awaiting the results of this examination.
More than 80 species of animals in Ukraine are on the verge of extinction due to the war. The occupiers are purposefully shelling natural parks, zoos, and shelters and have already killed more than 10 million animals during the war.
In early December, a mass death of birds was recorded in the Tuzly Estuaries Reserve. Ministry of Environmental Protection and Natural Resources of Ukraine has already applied to law enforcement agencies. In addition, the Russians brutally kill rare birds on the Arabat Spit.
---