Main — War — Irina Vereshchuk: Collaborators will sit on the dock along with the invders
War
Irina Vereshchuk: Collaborators will sit on the dock along with the invders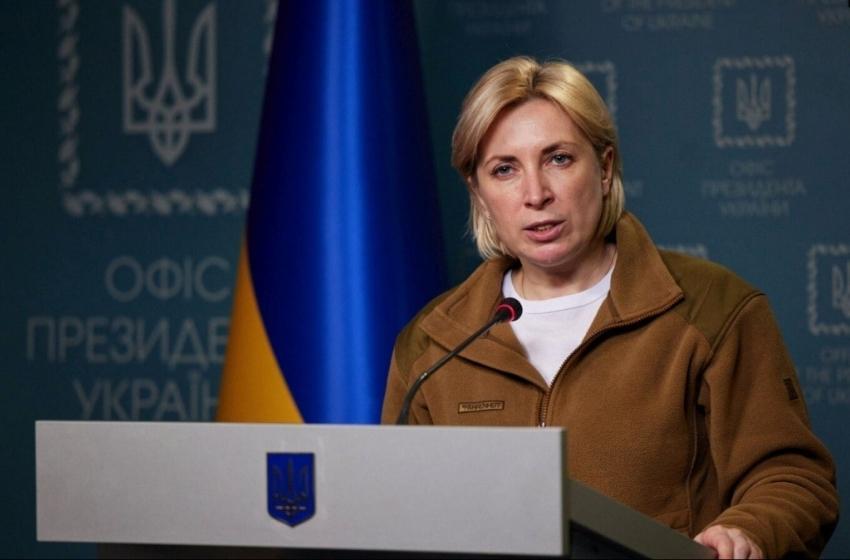 ---
Who are the collaborators?
So, let us remind you, a collaborator is a person who knowingly cooperates with the occupying civil or military authorities to the detriment of his own state. Namely, which is public:
denies armed aggression or occupation;
supports the decisions and actions of the aggressor state and its troops;
supports illegal elections and referenda on the Temporarily Occupied Territories;
cooperates with the aggressor state, its army;
voluntarily holds positions in illegal authorities;
organizes and conducts illegal elections, referenda on the Temporarily Occupied Territories;
transfers material resources to the occupiers;
promotes in educational institutions;
conducts economic activity in cooperation with the occupiers.
What punishment awaits them?
The legislator provides for a wide range of responses: from correctional labor for 2 years, or arrest for 6 months, or a fine of up to 10 thousand minimum incomes (170 thousand UAH) - to imprisonment for 3 -15 years or life imprisonment and confiscation property - depending on the severity of the offense. They may also be deprived of the right to hold certain positions or engage in certain activities (from 10 to 15 years).
And if the occupier is financed not by a person, but, for example, an enterprise, the law allows to liquidate the enterprise in court. If the company is located in the occupied territories, its case will be considered by a court of a neighboring region or one determined by a procedural procedure.
It is noteworthy that political parties, public and religious organizations, trade unions are also responsible here - if they prove their cooperation with the occupation regime or help the enemy army, they may be banned.
For those collaborators (traitors) who are hiding in the occupied territories or in the aggressor state, lawmakers have provided for a special (absentee) judicial investigation without the presence of a suspect or accused.
It is enough for the prosecutor to prove that the defendant is in the occupied territory or in the territory of an enemy country.
Convicted collaborators will also have a number of restrictions after serving their sentences. In fact, they will be banned from participating in the election process at all levels, they will not be able to enlist in the military, receive access to state secrets, and so on.
We can see well: you'll get it in full!
Vice Prime Minister - Minister for Reintegration of the Temporarily Occupied Territories of Ukraine Iryna Vereshchuk, speaking about Russia's efforts to establish self-proclaimed power structures in the occupied lands, recently said that all actions of any of the collaborators are fixed and responsibility will be inevitable.
"You can be clearly seen from Kyiv. We know everything you do, all your arrangements and everything you try to hide. You can't do that! I promise you this personally. For everything that is happening now on the territory - unfortunately, so far (I emphasize - so far!) Uncontrolled Ukrainian authorities, you will receive punishment - in full. And this is not only 15 years that await you following Article 111 of the Criminal Code of Ukraine. You will sit on the dock in the international court and the occupiers, who are destroying our people, who deliberately killed dozens of women and children with a rocket at the Kramatorsk railway station," Iryna Vereshchuk assured.
The work of law enforcement officers on collaborators continues briskly. Statistics of the Ministry of Internal Affairs of Ukraine show that in one and a half months of the war (as of April 13) more than 12.5 thousand criminal proceedings have been instituted in the country for such crimes. Actually, for violating the laws and customs of war - 4561 proceedings; for encroachment on the territorial integrity and inviolability of Ukraine - 1431; for collaborative activities - 188; for sabotage - 36; for planning, preparing, resolving and waging an aggressive war - 8; for terrorist attacks - 10 and for treason - 12 proceedings.
The police collect the invoice, which is then taken care of as part of the investigation by other competent authorities, including the International Criminal Court. In particular, more than 2,500 such criminal proceedings have been transferred to the SBU
---