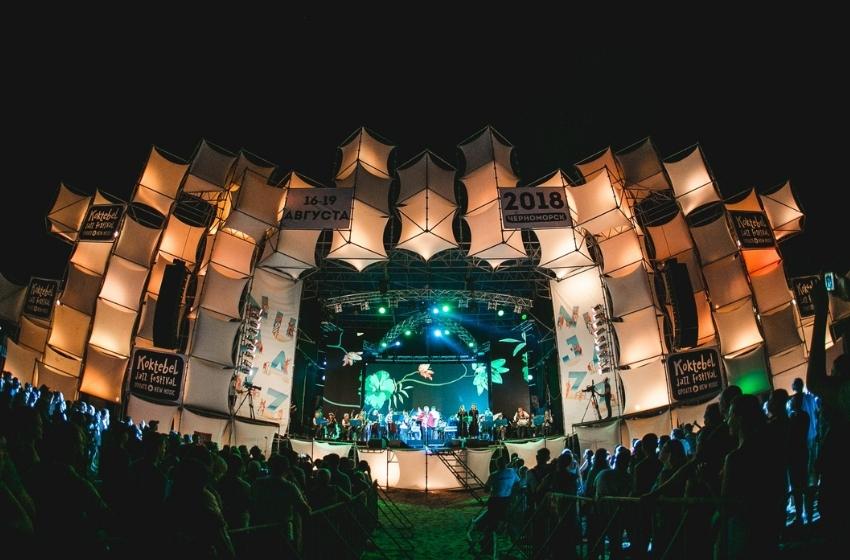 ---
"Koktebel Jazz Festival-2021" will be held at Arabat Spit. The festival will take place from September 2 to 5 in Shchaslyvtsevo beach. This year the festival will celebrate its 18th anniversary.
---
The organisers of the oldest jazz festival in Ukraine have determined the place and date of the Jazz Koktebel-2021. They said that the event will take place on the central beach in Shchaslyvtsevo, Genichesk district, from September 2 to 5.
We are returning to the sea! But that's not all! This year the festival will offer its guests to immerse themselves in the format of art residencies from August 29 to September 5. It is a creative laboratory and an opportunity for real communication with musicians, artists, writers and other artists.
According to the organisers, the audience will see light shows, dj-networks, special scenery and other surprises. They also published a list of planned art residencies:
ARTISHOK Residence. Curator Ganka Tretyak.
BIRUCHIY 021 or "Time not lost". Curator Konstantin Doroshenko.
Jazz Kids Residence. Curator Hanna Oborska.
Jazz & Blues Residence. Curator Mike Kaufman-Portnikov.
Koktebel Imaginarium Residence. Curator Marianna Balakireva Moroz.
O! Crimea. Curator Serhiy Mokrushin.
PenOpen Music Residence. Curator Serge Fedotov.
This creative barrier can be a real catalyst for creativity. All art residency events will be open. This format is a new opportunity to spend a whole week in the atmosphere of Jazz Koktebel, contemplating creative cuisine, and even to learn to "cook" on it.
A separate page at Facebbok will soon appear for each Koktebel Fest Residence 2021. There, responsible curators will talk about their author's concepts and programme details. So if you want to join, be sure to subscribe, read the message and follow the open circles.
Participants will be selected by responsible curators, so be careful, prepare your applications carefully, make sure that they are relevant to the author's concept and other requirements of the curators. Submit creative suggestions as required. The curator has his own vision of the implementation of the author's concept and selection criteria, and applications are usually very many. Participants selected in the competition will receive a mini-grant to participate in creative residencies or performances on the stages of the Festival.
It will be recalled that in 2020 the Koktebel Jazz Festival was going to be held in Skadovsk, but due to quarantine restrictions the festival was canceled altogether.
After the forced relocation from the temporarily occupied Crimea, the Koktebel Jazz Festival was held 5 times on the Black Sea near Odessa. In 2019, it was held in a light format at an art residence in Kyiv on Trukhanov Island. After that, the organising committee of the festival carried out a creative expedition to explore new possible locations for its holding. Members of the organizing committee visited Kherson, Berdyansk, Koblevo, but eventually stopped their choice in the Kherson region.
As reported, USAID ERA project consultant Oleksandr Liev, chairman of the Hospitality Industry Association of Ukraine, is convinced that event tourism is one of the key areas of development for the Azov region, and Jazz-Koktebel will become one of the region's tourist magnets this year.
---