Main — War — Kyrylo Tymoshenko discussed the implementation of the Fast Recovery Plan with the Ambassador of Sweden
War
Kyrylo Tymoshenko discussed the implementation of the Fast Recovery Plan with the Ambassador of Sweden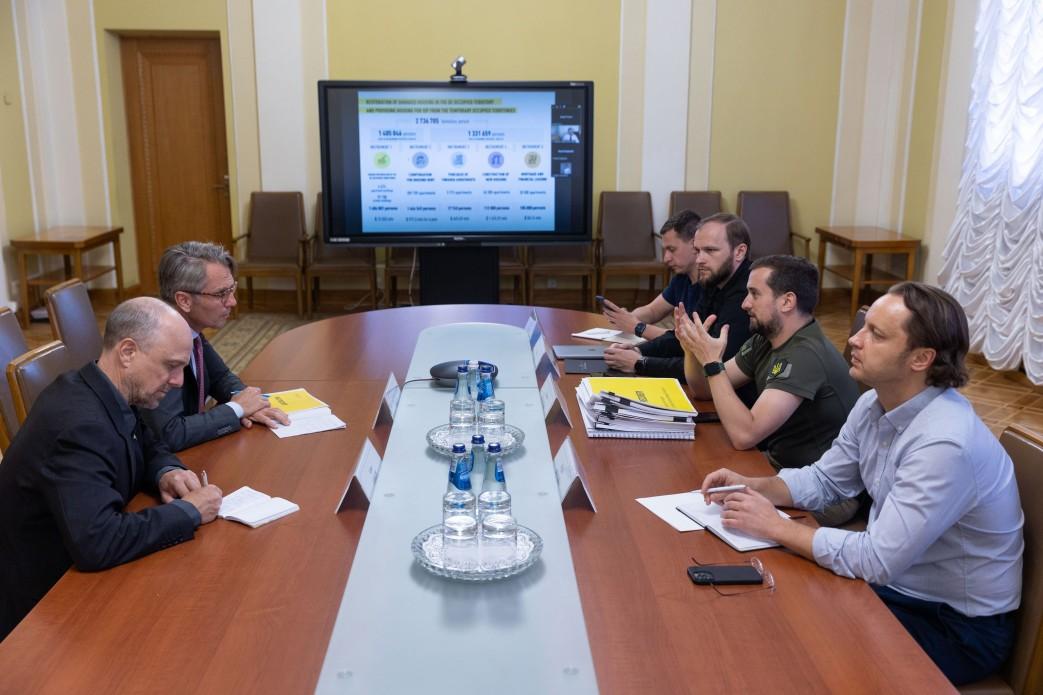 ---
Deputy Head of the Office of the President Kyrylo Tymoshenko held a meeting with Ambassador Extraordinary and Plenipotentiary of Sweden to Ukraine Tobias Thyberg.
Kyrylo Tymoshenko informed the Ambassador of Sweden about the work of the online platform, which provides up-to-date information on infrastructure objects damaged by Russian shelling.
The Deputy Head of the Office of the President emphasized that the Ukrainian authorities seek to return home those Ukrainians who were forced to leave their homes due to the war. For this purpose, the Fast Recovery Plan was developed, which provides for the restoration of critical infrastructure facilities: houses, schools, kindergartens, medical facilities, electricity and water supply networks.
Kyrylo Tymoshenko said that, in addition to the general plan, regional fast recovery plans have been developed, which contain detailed technical information about each damaged object in one or another region. He informed Tobias Thyberg of the Fast Recovery Plan.
According to him, the partner states are participating in the reconstruction of the affected regions and certain groups of infrastructure facilities. Several countries can join forces in the restoration of one region or industry.
For his part, the Ambassador of Sweden emphasized the importance of the rapid reconstruction of destroyed schools, hospitals and residential buildings and expressed interest in regional infrastructure restoration plans.
---