Main — Culture — Languages ​​of War: Igor Hora's "Why does the interrupted life of the invader shine with colours?"
Culture
Languages ​​of War: Igor Hora's "Why does the interrupted life of the invader shine with colours?"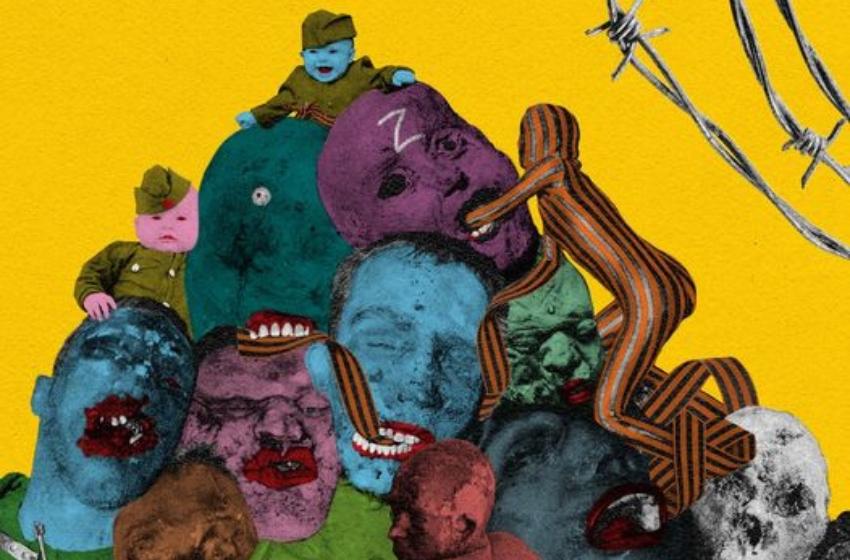 ---
We invite you to the exhibition of Ihor Hora from the museum series "Languages ​​of War", which is dedicated to the experience of Ukrainians since the beginning of the invasion of the Russian Federation into the territory of Ukraine.
A series of digital collages by Odessa photographer Igor Hora was created in April-May 2022. Usually, when working with collages, Hora uses his own photos. Limited access to the front line forced the artist to work with vernacular photography from the military public, which recorded the consequences of daily combat clashes. The only ethical framework for this project was the objectification of the bodies of the fallen occupiers. The mysterious pleasures of looking at the corpse of the enemy, which Georges Didi-Huberman writes about, the objectification of a live/dead trophy, which Susan Sontag wrote about in the age of digital transparency, lose the mystery of the emotion of a direct participant in the events and are shared by a mass witness.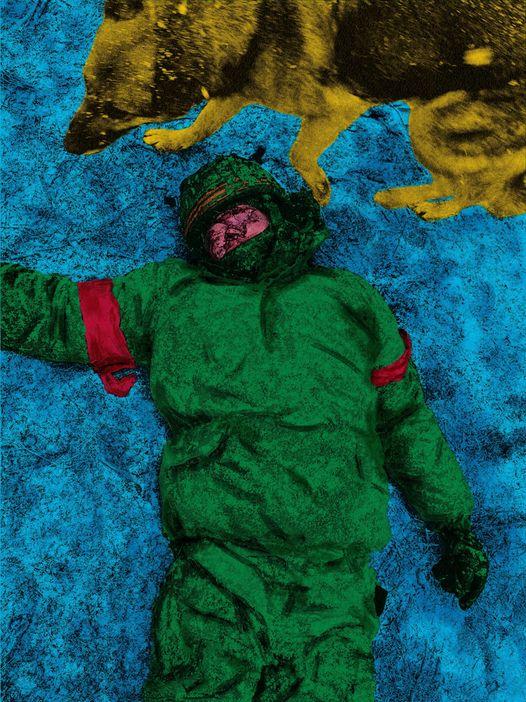 Hora's artistic methods reinforce the metamodern juxtaposition of the ludicrous and the macabre, which was inherent in the original photography. Ihor returned his collage responses to the digital environment, from where he took frontal photos.
The name of the cycle is a mnemonic formula of the colors of the rainbow, where the initial letter of each word corresponds to the color of the spectrum.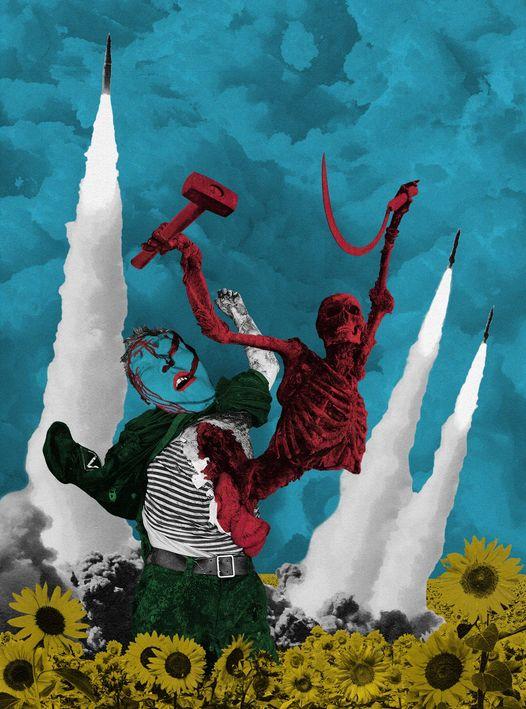 Ihor Hora was born in Kyiv in 1987, studied at the Kyiv Polytechnic Institute. In 2016, he finished a course in documentary photography at the Kyiv School of Visual Communications, and he is moving to Odessa next year. Works in the direction of documentary photography and digital collage. Participant of group exhibitions in Ukraine, Poland, France, Turkey. He held several personal exhibitions in Odessa and Kyiv. He worked as a reporter in an online media, where he produced photo reports about the events and life of the city, accompanied by his author's text.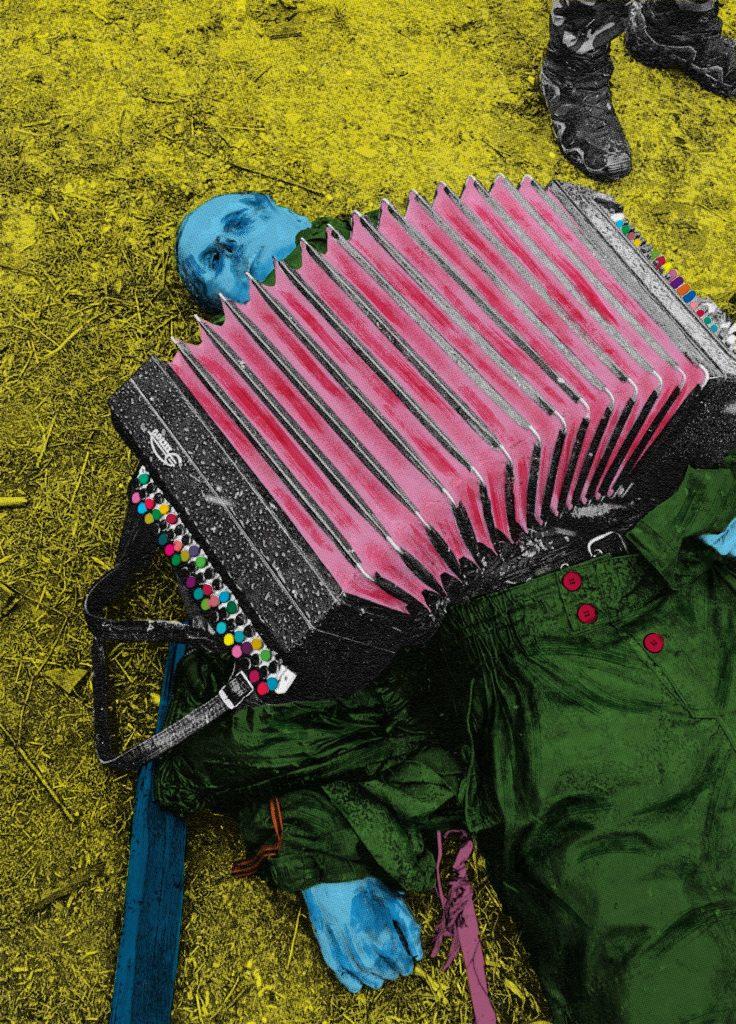 The exhibition opens on January 22. Admission is free on the opening day
It can be visited from Thursday to Sunday from 11:00 to 17:00.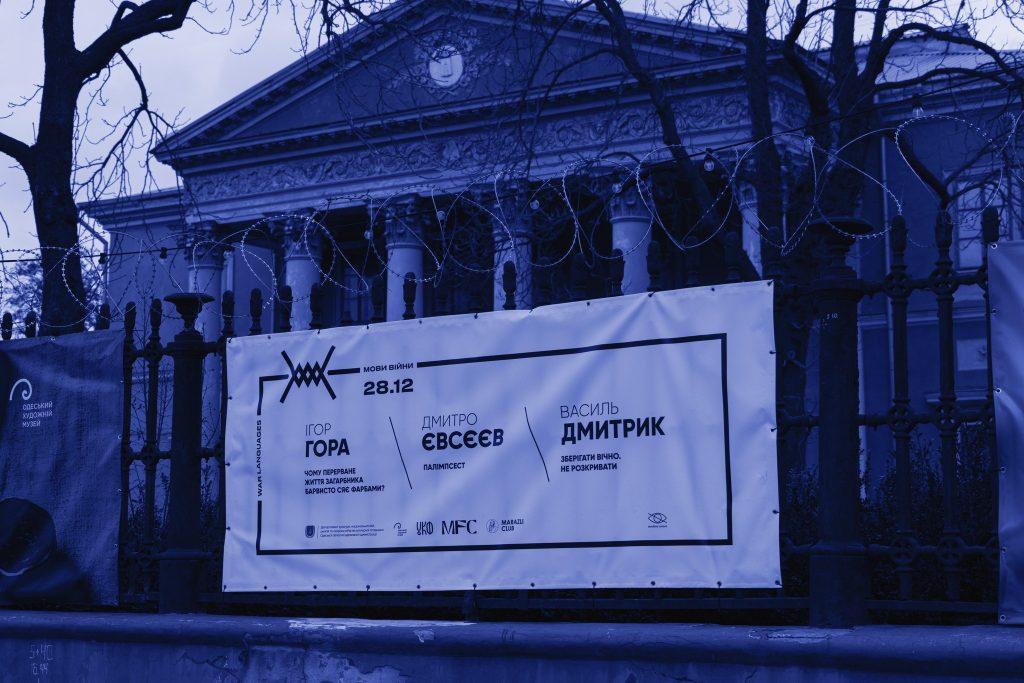 ---