Main — Culture — Last golden statue of Lenin given to repair a village road
Culture
Last golden statue of Lenin given to repair a village road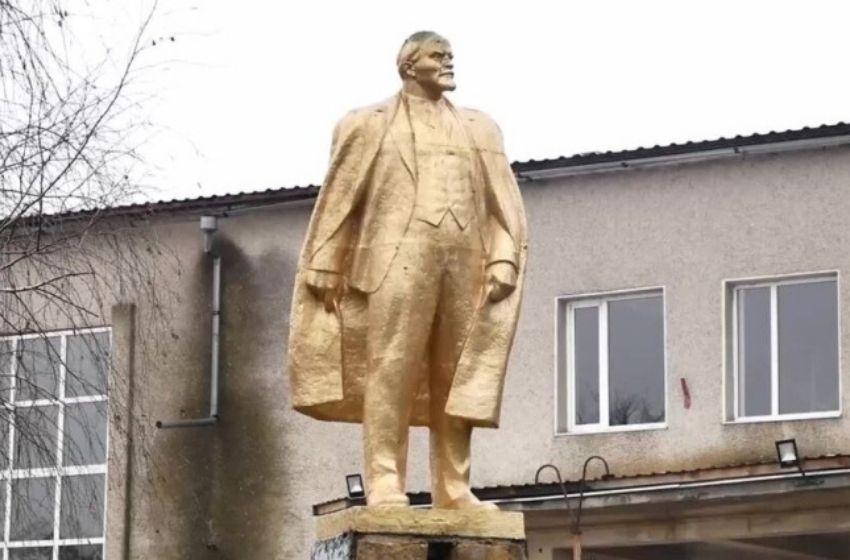 ---
One of the last monuments to Lenin was dismantled in the Odessa region: residents "exchanged" it for a good road to their village.
---
The village of Kalcheva, Bolgradsky District in Odessa Region, got rid of the Soviet idol, covered with gold paint: a monument to Lenin on the main street.
Sergey Gutsalyuk, Head of the Southern Interregional Department of the Ukrainian Institute of National Memory, told Dumskaya that this event took place by agreement with the local community and without the participation of activists and patriots.
Lenin statue, which stood in Kalcheva for a long time, was transported to the Museum of De-Communization in the village of Frumushika-Nova, in the company of many other statues.
The monument was removed by representatives of the authorities and the local residents themselves. In fact, only a couple of stubborn communists living in Kalcheva, tried to defend him. Our institute, many public organisations and the leadership of the Odessa Regional State Administration have repeatedly written appeals to local authorities so that they comply with the Law on De-Communization. Finally, they listened and carefully dismantled everything themselves. Now, the statue will go to the open-air museum in the village of Frumushika-Nova in the Tarutinsky district.

Sergey Gutsalyuk
There is unofficial information that the residents of Kalcheva simply attacked the authorities to obtain the repair of the road to their village; so local and regional authorities were a little blackmailed by demolition.
The figure of the Soviet leader was one of the last in the Odessa region, and it is symbolic that it was removed on the anniversary of the death of Lenin, who died on January 21, 1924: it barely lasted to a century.
---