Main — Diplomacy — Local Bessarabian cheese. Where can you buy it?
Diplomacy
Local Bessarabian cheese. Where can you buy it?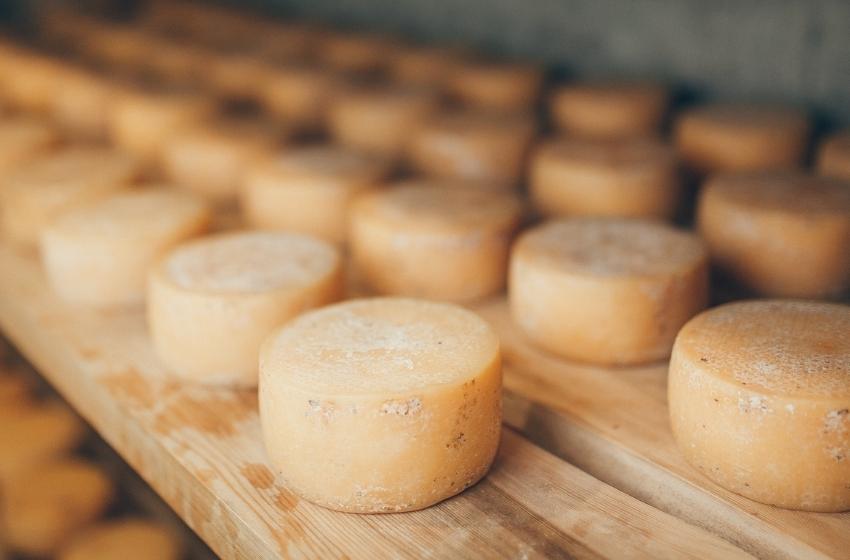 ---
For a long time, Odessans had a preference for imported products. And cheeses were given the first place in this choice. However, in recent years, interest in a local product has been growing every day. Today, we will talk about the cheeses of the unique region of Bessarabia.
---
Bessarabia is a multinational region located in the Southwest of the Odessa region. It is known that Bessarabia is famous for its good wine, and folk craftsmen have been producing feta cheese and cheese known throughout the region for a long time.
Remoteness from industrial zones, clean air and herbs of the Budzhak steppe have a positive effect on the taste characteristics of local milk, which allows us to produce a 100% natural product. Unique aged cheeses with a ripening period of more than 12 months, soft and semi-soft varieties - cheeses of Bessarabia have a pronounced taste that is not inferior to European counterparts. It is important to note that Bessarabian cheesemakers adhere to the concept of organic animal husbandry, do not use GMOs, and grow animal feed on their own.
With the development of tourist routes, more and more people visit this region and bring local delicacies from there, which until recently could not be purchased in Odessa. Gradually, local supermarket chains offer their customers an ever wider range of steppe cheeses.
We found an excellent assortment of unique Bessarabian cheeses in Santim. The manager told us that since January 2021, on the shelves of six stores of the chain, you can purchase a collection of cheeses from the most famous producer of Bessarabian cheeses from the village of Tabaki, Bolgradsky district, the company Shchedra okolitsya, which is also an integral part of the "Roads of Wine and Taste of Ukrainian Bessarabia".
Schedra Okolytsya (Generous neighbourhood)
The family cheese dairy "Schedra Okolytsya" began to make cheeses more than five years ago. For the production of cheeses, milk is used exclusively from local cows, goats and sheep.
The initial ambitions of the small, family-owned business were enormous, processing up to 1 ton of milk per day. Unfortunately, the consumer was not ready. This allowed enthusiastic cheesemakers to create a unique cheese with an interesting history. 22 months old Black Princess cheese. The name of this cheese was given by the children of the owners. And this inspired cheese makers not to copy the cheeses of other well-known brands, but to create their own unique, inimitable in taste and quality, natural cheeses.
In Santim we bought:
Black princess. Due to the long ripening period, the matured aroma of milk with an admixture of fragrant meadow grasses of the Budzhak steppe is felt in the cheese. Dried fruits soaked in grappa are also added to the cheese.
Bukovinsky. A very memorable milky aftertaste. Works well with red and dessert wines.
Bessarabian Kashkaval. An old traditional cheese made from a mixture of "Three Milk" (sheep, goat, cow) aged from 14 days to 3 months. Reconstituted recipe. The main advantage of this cheese is that it melts well at high temperatures, so the options for its use are huge. A whole lemon is also added to this cheese!
Vertep. Two-year-old goat cheese with rich creamy taste. Made from environmentally friendly raw materials. The cheese goes well with aged red dry wine.
Special Tabaky cheese with various spices, which has no analogue in Ukraine.
Fenugreek cheese. Fenugreek is a plant of the legume family, the seeds of which are actively used in cheese making. Gourmets have long appreciated the benefits and taste of this unusual product. They recommend trying cheese with fenugreek because of its unforgettable taste. Fenugreek cheese has a delicate nutty aroma and rich creamy taste. Recommended for use with wines or beer!
It is worth mentioning that in the Cheese Department of Santim there is also an excellent assortment of Zinka, which specialise in the production of cheeses from the milk of French Saanen goats. The farm is located 100 km from Kyiv. And also a good line of Prykarpattia cheeses from the Mukko dairy farm, which produce cheeses using Dutch technologies.
In other words, in the Santim supermarket you can buy the highest quality cheeses from the best producers of Ukraine. Quality and freshness are the main selection criteria. It was nice to hear from the Santim manager that the assortment is constantly growing.
Products made in Ukraine are the future of Ukrainian gastronomic culture, the formation of which is at the peak of development, and Ukrainian cheese is already a source of pride and a vivid example of Ukrainian local gastronomic identity.
To start acquaintance with the collection of Ukrainian cheeses, start in the Santim supermarket chain.
For your convenience, below we offer addresses:
2a Makarenko st.
54 Troitskaya st
3 Sabansky lane
26 B. Arnautskaya st.
84a Dobrovolskogo avenue
16a Kamanina st.
SANTIM
Website | Facebook | Instagram | Delivery
---