Main — Business — Maia Sandu: Russian special services, through politicians are trying to undermine the situation in Moldova
Business
Maia Sandu: Russian special services, through politicians are trying to undermine the situation in Moldova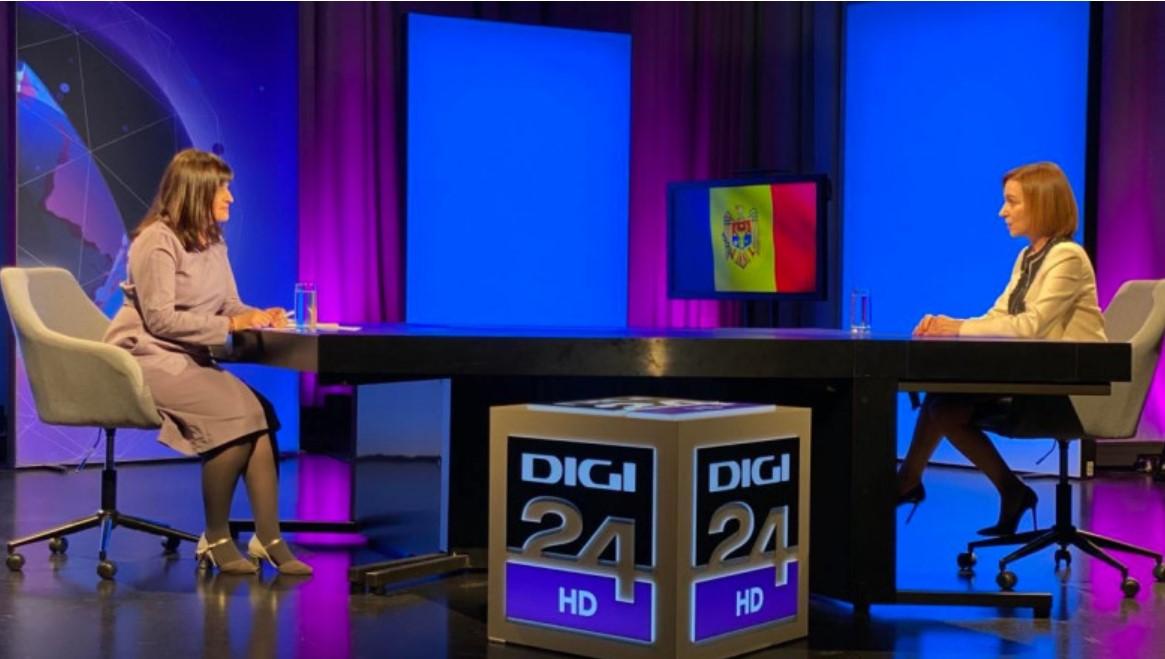 ---
Moldovan President Maia Sandu accused the Russian special services of trying to undermine the situation inside the country. They use pro-Russian Moldovan parties for this. She announced this in an interview with the Romanian channel Digi24.
Sandu stressed that the Kremlin's attempts to interfere in Moldova's internal affairs are nothing new. So, the special services of the Russian Federation were behind the organization of the latest protests in the country.
"We have evidence that the coalition of corrupt groups that have stolen a lot of money in Moldova, the Russian intelligence services, and the pro-Russian parties in Moldova have a common goal - to destabilize Moldova. They use the difficulties faced by citizens to their advantage. We are determined to defend democracy" , the president explained.
The situation in Moldova
Russia, among other things, uses energy to put pressure on Moldova. For example, Gazprom cut supplies to Moldova by 30% in one month and threatened further cuts in November. Due to the actions of the Russian Federation this year, gas prices in Moldova increased by five times. Electricity bills already account for more than 60% of the cost of the average person in a country of 2.5 million now.
On October 28, The Washington Post, citing classified material, reported that the FSB of the Russian Federation is working to overthrow the government in Moldova through the hands of the pro-Russian politician Ilan Shor.
The journalists also learned that since 2016, FSB operations in Moldova had been led by Dmitry Milyutin, a general in the Security Service. He holds the position of deputy head of the Department of Operational Information.
---