Main — War — Malyar: During the nine years of the war, the Russian Federation never kept the armistice agreements
War
Malyar: During the nine years of the war, the Russian Federation never kept the armistice agreements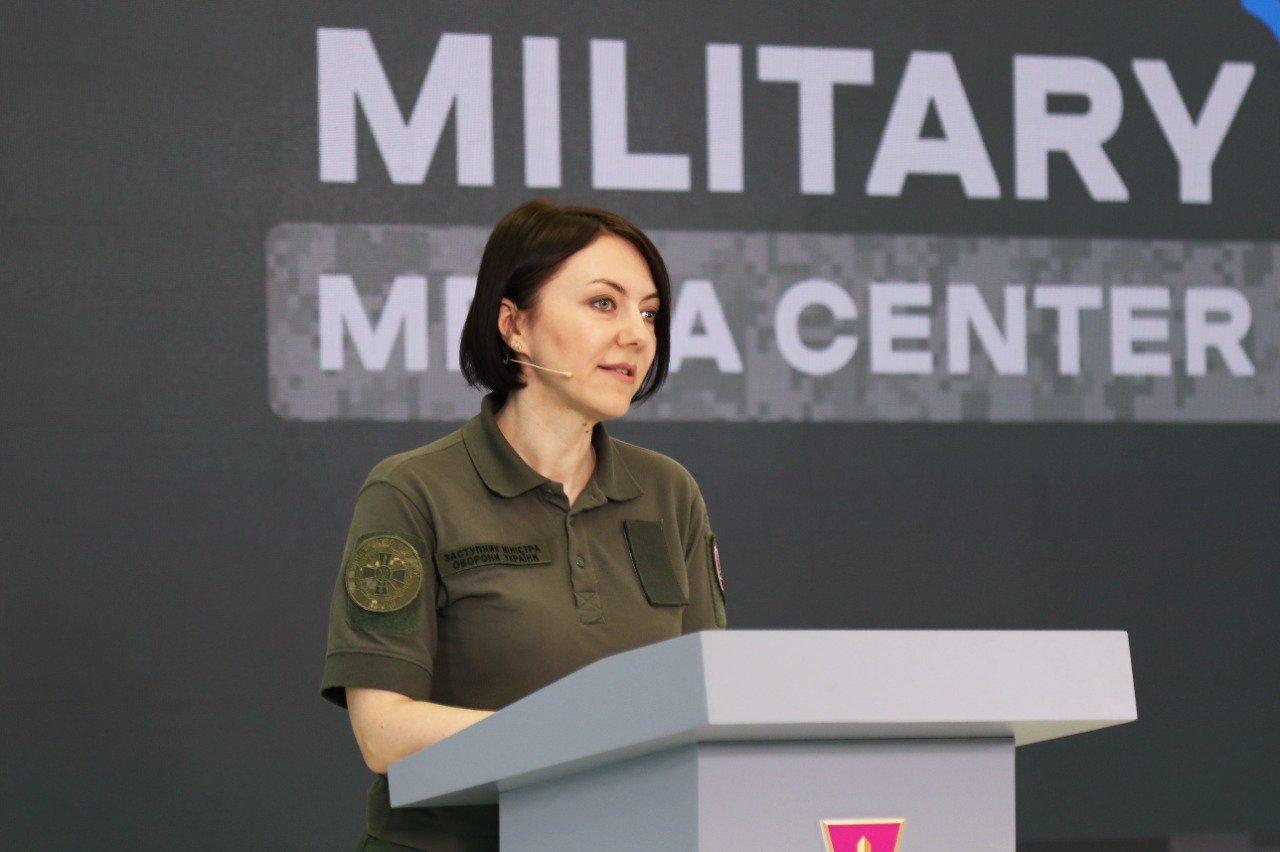 ---
Deputy Defense Minister Hanna Malyar announced this in her Telegram channel. "During the nine years of the war, the Russian Federation has never adhered to the ceasefire agreements. In total, during the fighting of the ATO period, there were 11 attempts to establish a more or less stable ceasefire, which the parties agreed on within the Trilateral Contact Group…", she said.
However, all the "truces" were thwarted by the deliberate actions of the enemy.
"For example, during the so-called "spring truce" of 2018, in 22 days of proclaimed "silence" the enemy carried out at least 153 attacks, as a result of which 6 Ukrainian servicemen were killed and 12 were injured," the Deputy Minister noted.
She also recalled that Ukraine agreed on a bilateral ceasefire several times during the Joint Forces Operation, but its results were similar to the previous ones.
"Only in 2019, the combat losses of the Ukrainian army in the Donbas amounted to 97 dead. In 2020, before the start of the last, July truce, another 32 servicemen of the Armed Forces of Ukraine died, 220 are injured," Malyar said.
According to her, on July 27, 2020, another "complete and comprehensive ceasefire regime" officially began, but the enemy observed it for only half an hour. In particular, at about 00:20, the invaders fired at the 36th Separate Marine Brigade units, and another shelling was recorded at about 9 in the morning.
"Finally, from July 27, 2020 to July 27, 2021, more than 2,000 enemy attacks were recorded. Therefore, only the withdrawal of Russian troops from the territory of Ukraine will mean a real ceasefire and an end to aggression," the Deputy Minister stressed.
---