Main — War — Melitopol guerrilla fighters damaged the occupiers' armored train
War
Melitopol guerrilla fighters damaged the occupiers' armored train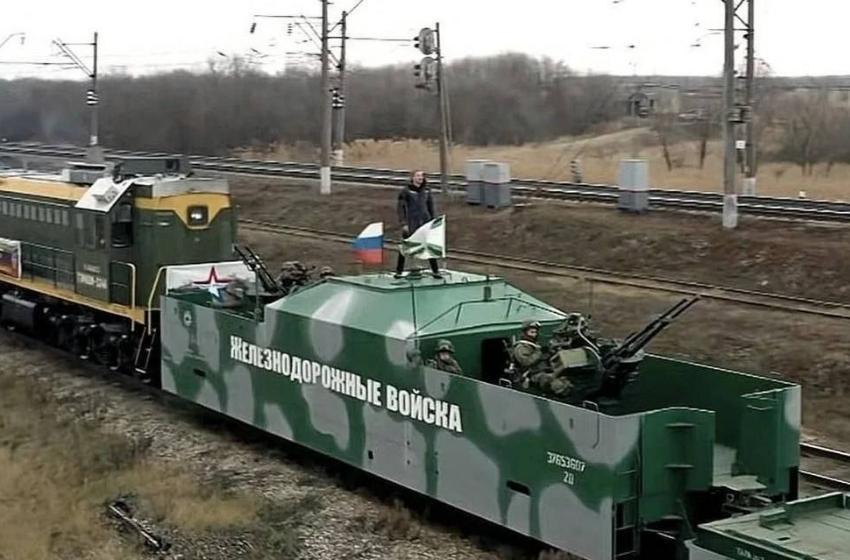 ---
During a live broadcast, Melitopol Mayor Ivan Fedorov noted that special services, military and partisans sent their greetings to the invaders.
The charge went off under a wagon with personnel. As a result: the railway track was damaged, a certain number of Russians didn't just crap, but they are still sirut. Now the killed and wounded is being specified.
The mayor deliberately did not go into details. But he promised that this was only the beginning.
The earth will burn under the feet of the invaders. The armored train is just the beginning. And what happened near our Melitopol regional administration, and not the commandant's office, is also just the beginning. We are all waiting for the return to Melitopol, as well as the residents of the city, - Ivan Fedorov emphasized.

Ivan Fedorov
UPDATE
In the area of ​​​​the meat processing plant, a remote detonation of an armored train of Russian occupiers was carried out. The composition of the train - 10 cars, undermining was carried out under the car with personnel.
As a result of the explosion, two railway tracks were damaged, the armored train was stopped, and the locomotive with 10 tanks of fuel and lubricants followed the armored train.
Also, two high-ranking military men in the area were killed and there was a fight with small arms from our partisans.
---