Main — Business — Miami will give Irpen the weapons bought from the Americans
Business
Miami will give Irpen the weapons bought from the Americans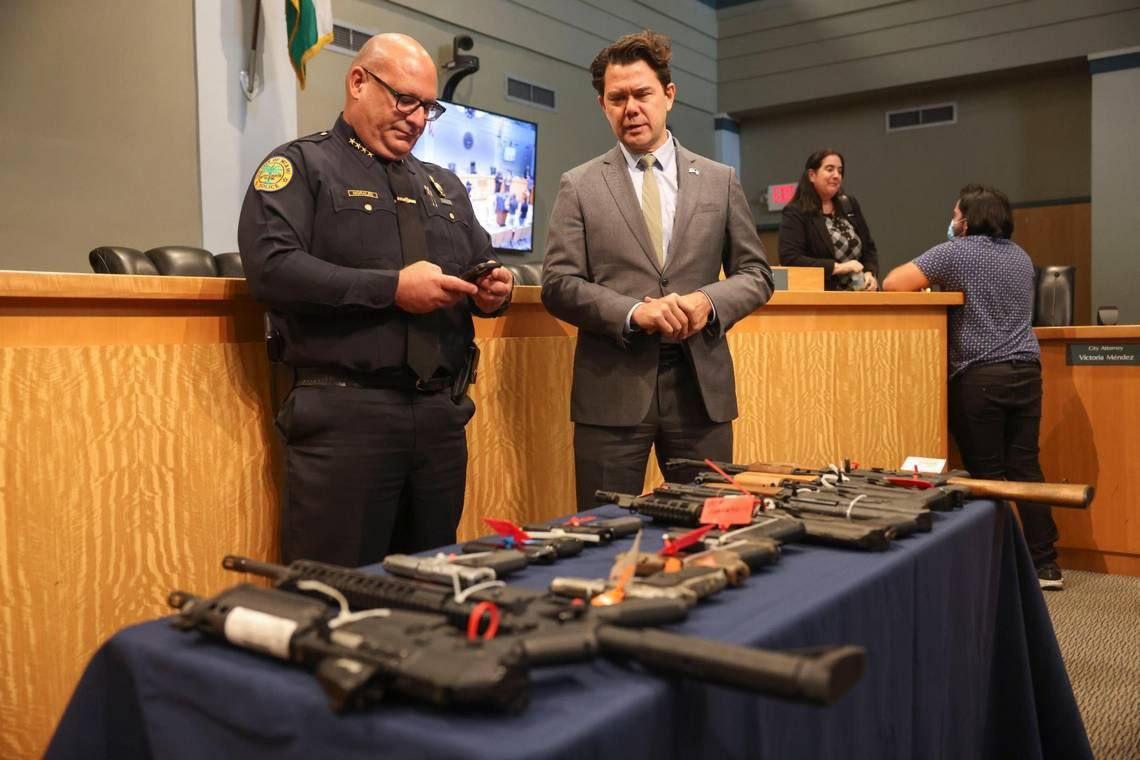 ---
It was collected as part of the "Guns 4 Ukraine" campaign.
---
Miami will hand over 167 firearms to Ukrainian Irpin this week.
This was announced by the mayor of Irpin, Alexander Markushin, in his Telegram channel.
In June, the Miami police began a campaign to buy weapons from the townspeople called "Guns 4 Ukraine". Those wishing to give away unwanted weapons were paid from 50 to 200 dollars per unit.
Also, the police added confiscated pistols and machine guns to the bought ones.
Now the legal procedure for transferring weapons to Irpin is being completed. The appropriate license and necessary permits have been obtained. In fact, today, we are developing a model according to which, I sincerely believe, in the future, Irpin and other cities of Ukraine will be able to receive weapons for their defense. In particular, negotiations with the city are ongoing Houston

Alexander Markushin
The received weapons will be handed over to the Irpin police officers and territorial defense fighters.
In addition, the City Council voted for Irpin and Miami to become sister cities today. The corresponding decision was made in Miami at the end of July.
---