Main — Business — Minister of Foreign Affairs of Ukraine Dmytro Kuleba met with Belgium's Minister for Foreign Affairs Hadja Lahbib
Business
Minister of Foreign Affairs of Ukraine Dmytro Kuleba met with Belgium's Minister for Foreign Affairs Hadja Lahbib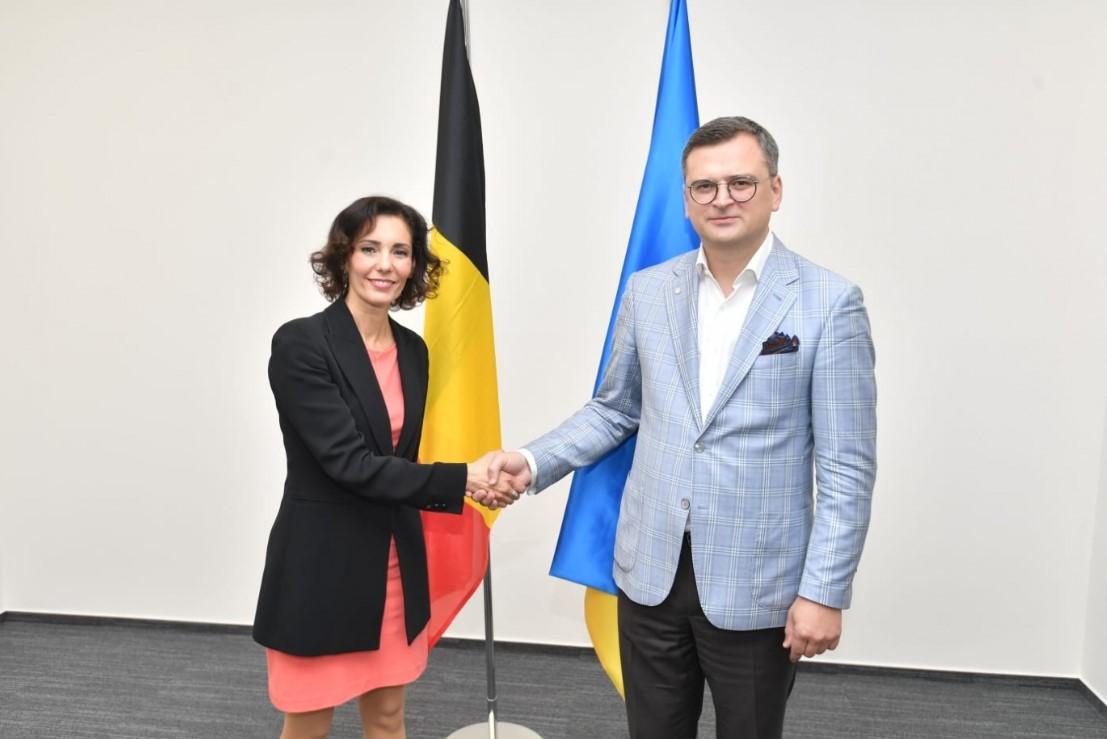 ---
Ukraine's Minister for Foreign Affairs Dmytro Kuleba and Belgium's Minister for Foreign Affairs Hadja Lahbib met in Prague today on the margins of Gymnich meeting. It was the occasion for an update on Ukraine's military, diplomatic and humanitarian situation on the ground, including the worrying situation at the Zaporizhia nuclear power plant.
They discussed further efforts to help Ukraine defend its territory. In this context, minister Lahbib informed her Ukrainian colleague on the support from Belgium, including Belgian's recent 8 million euro of non-lethal support to the Ukrainian armed forces.
Minister Lahbib also welcomed the granted candidate status to Ukraine last June. Belgium is ready to support Ukraine in advancing on the path to full membership in the EU, in particular through achieving key reforms, especially in the field of rule of law.
Minister Lahbib provided the following clarification on her trip to Ukraine (Crimea): Last year, as a journalist and documentary filmmaker, she visited the city of Sevastopol in Crimea in violation of Ukrainian legislation. As a documentary filmmaker, she had the project to show how Russia used culture as power and propaganda, and how artists could live under strong domination in a trying historical period. She sincerely regrets that the visit took place under such circumstances. Minister Lahbib has always defended the sovereignty and integrity of Ukraine within its internationally recognized borders, as well as the status of Crimea as an integral part of Ukraine.
Minister Lahbib wishes to personally assure the Ukrainian people of her support and of Belgium's willingness to contribute to the return of peace and the reconstruction of Ukraine.
Minister Kuleba welcomed Belgium's sincere and faithful commitment to Ukraine's territorial integrity, as well as the contributions it makes to that end.
Ministers agreed to hold their next meeting at the upcoming session of the UN General Assembly in New York  to follow up on bilateral projects in Ukraine.
---