Main — War — Natalia Humeniuk: Massive shelling of Ochakiv was a reaction of the invaders to their "roasting" on the Kinburn Spit
War
Natalia Humeniuk: Massive shelling of Ochakiv was a reaction of the invaders to their "roasting" on the Kinburn Spit
---
This shelling is another manifestation of Russian terrorism against the Ukrainian people.
---
The Defense Forces of the South of Ukraine linked the massive strike of the Russian Federation on Ochakov in the Mykolaiv region with the successes of the Ukrainian defenders on the Kinburn Spit.
As the head of the Joint Coordinating Press Center of the Southern Defense Forces Natalia Humeniuk noted on the air of Channel 24, lately the Russians have been cowardly entering the Kinburn Spit, placing equipment there and firing shots, and then they run away so as not to receive an answer from the Armed Forces of Ukraine.
"[The shelling of Ochakiv] is the enemy's reaction to our successes in combat work, which we could already report on - covering both equipment and concentrations of enemy troops on the Kinburn Spit. The response was such a massive blow," Humeniuk said.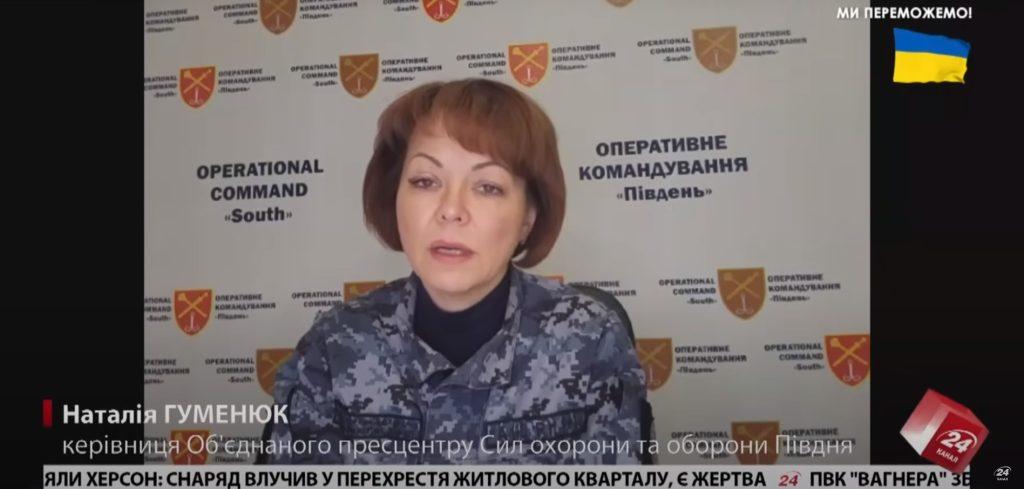 She also assured that the Ukrainian military worked on enemy positions on the Kinburn Spit after the attack on the city. In addition, Humenyuk noted that the invaders had stepped up aerial reconnaissance in this direction.
"Yesterday morning, a reconnaissance drone was shot down directly in the Ochakiv direction, which came from the sea. The enemy is trying to collect as much information as possible about where to strike," she said.
The speaker of the Southern Defense Forces also emphasized that the Russians struck, in particular, at the port infrastructure (in the distribution tower, which coordinates the movement of ships along the Dnieper-Bug estuary), knowing that Ukraine is considering attracting this direction to the "grain corridor". Humenyuk said these actions manifest Russian terrorism - economic, man-made and psychological.
"The strikes led to the destruction of civilian houses, and people were left without windows and roofs in the cold season. And this, according to the enemy's calculation, causes a psychological imbalance in people. But Ukrainians are persistent, and they know that it's better to be in the cold than with the enemy", added Humenyuk.
---