Main — Diplomacy — New swimming record: Mykhailo Romanchuk
Diplomacy
New swimming record: Mykhailo Romanchuk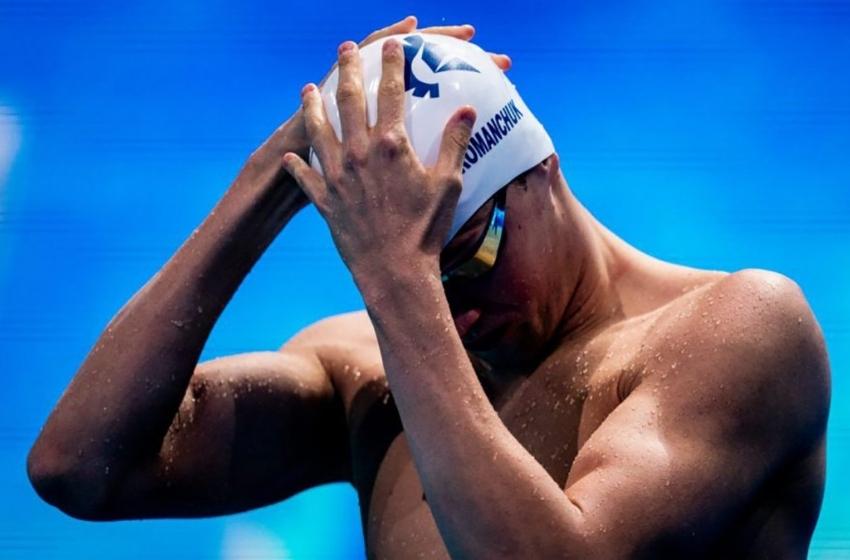 ---
Ukrainian swimmer Mykhailo Romanchuk set a new European record in the 800-meter freestyle and beat the previous best result, which lasted eight years.
---
The Ukrainian was part of the Energy Standard team that triumphed in the Grand Finale in Las Vegas last December. At the International Swimming League series tournament in Budapest, the Ukrainian swimmer represented the Aqua Centurions team. During the swim he showed a record 7: 25.73 and won.
My first European record

Mykhailo Romanchuk
The organisers have created unique a rules for this swim: the winner is not the one who finished first, but the one who collected the most points during the distance.
Two-time world 1500m silver medallist Mykhailo Romanchuk finished the first part of the distance (400 meters) in second place, a quarter of a second behind the Austrian Felix Obek. However, Mykhailo was already 450 meters ahead of the opponent and Henrik Christiansen rose to second place. It was between the Ukrainian and the Norwegian that the battle for victory unfolded.
The Ukrainian finished with a time of 7 minutes 25.73 seconds, and 3.5 seconds ahead of the achievement of the Frenchman Yannick Agnel, whose record no one could surpass for eight years.
Norwegian Henrik Christiansen lost to Romanchuk by only 5 hundredths of a second, and the bronze medalist, Austrian Felix Obeck, was more than 6 seconds behind.
Earlier in November, Romanchuk twice updated Ukraine's record in the 400-meter freestyle. At the Singapore World Cup leg in October 2016, he set a world cup record of 14:15.49 in the 1500 meter freestyle (short course), breaking the previous record by over 12 seconds. He holds several distance freestyle national records.
This year, 10 teams competed in ISL. Among the participants are four Ukrainians who played for different teams: Mykhailo Romanchuk (Italian Aqua Centurions), Andriy Govorov (Canadian Toronto Titens), Daria Zevina (Hungarian Iron) and Serhiy Shevtsov (Energy Standard).
---