Main — Business — Nibulon has received its first demining vehicle from Global Clearance Solutions AG
Business
Nibulon has received its first demining vehicle from Global Clearance Solutions AG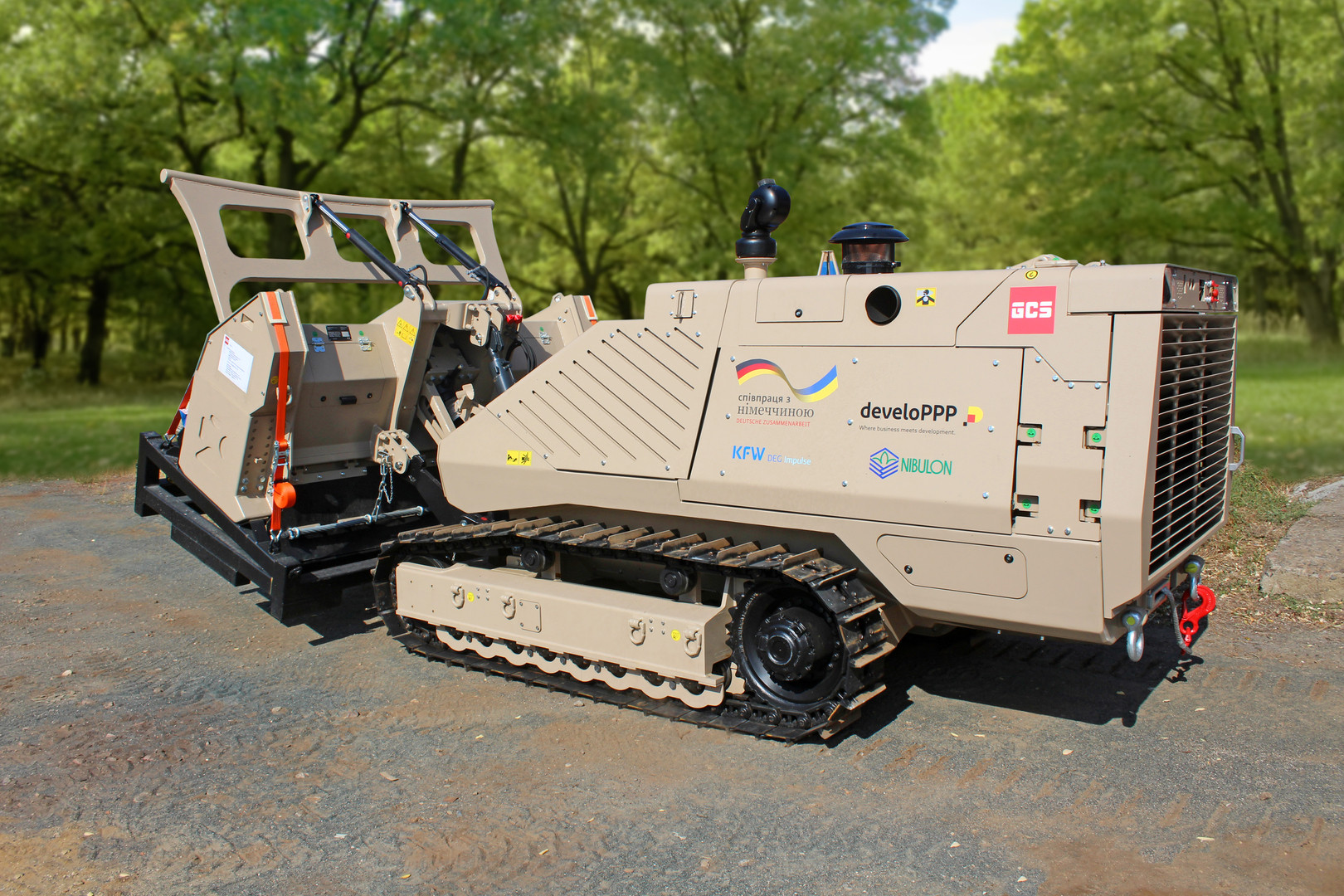 Nibulon has received the first of four state-of-the-art mechanical demining platforms, GCS-200, from the Swiss company Global Clearance Solutions. This information was reported on the company's official website.
One such machine can clear an area the size of a football field every day, eliminating explosive threats, restoring agricultural land for economic use, and making infrastructure safe for civilian use.
The Swiss company Global Clearance Solutions not only provided NIBULON with a modern demining machine fresh from the production line but also facilitated its deployment in Ukraine. The project is funded by the Federal Ministry for Economic Cooperation and Development of Germany (BMZ) and the German Development Bank (KFW DEG).
Ashley Williams, Deputy Head of Operations at GCS, stated that the company aims to support NIBULON, Ukraine's largest grain exporter, and rapidly enhance the qualifications of NIBULON's deminers for safe and effective operation with GCS-200 demining machines.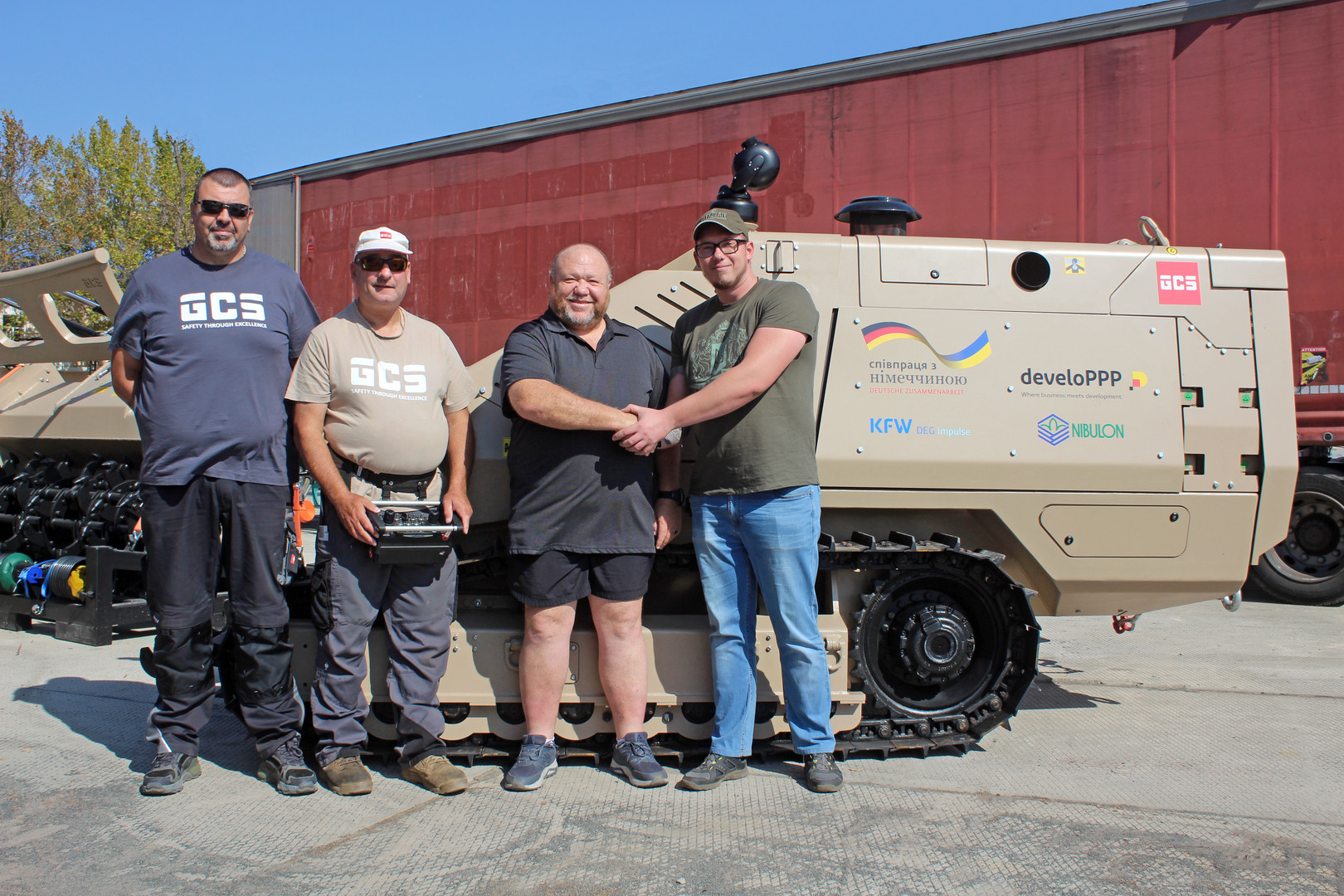 The GCS-200 is designed for demanding demining tasks in challenging environmental conditions, emphasizing maximum survivability.
The machine features a V-shaped hull made of high-strength steel for maximum durability in high-risk areas. Remote control with built-in and protected camera systems ensures safe and precise operation, with a remote control range ranging from 300 to 3500 meters depending on the configuration and working environment.
The machine is effective for neutralizing anti-personnel and anti-tank mines using a flail (with a depth of disruption up to 31.50 cm) and a chain (with a depth of disruption up to 30.50 cm).
Excellent traction and mobility in complex terrains are achieved through a continuously variable hydrostatic drive, independent for each track, and hydraulic motors for the drive, powered by Allison transmission power take-offs. The modern components and high-strength materials of the machine withstand the harshest climatic conditions.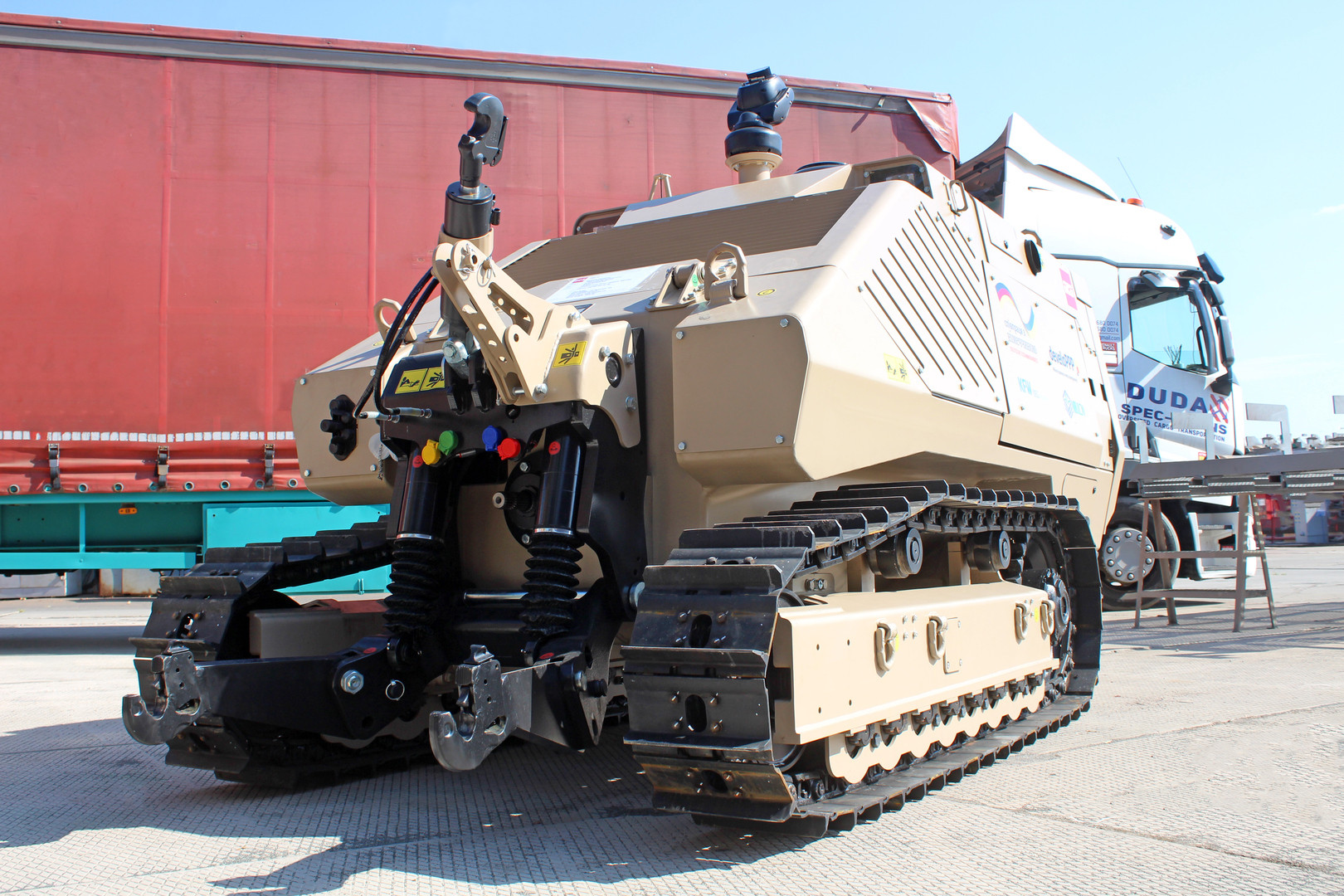 A manipulator for lifting heavy objects allows the operator to extract objects from the ground weighing from 650 to 2000 kg. The manipulator, equipped with various tools for the disposal of improvised explosive devices and the removal of unexploded ordnance, enables the excavation of ordnance, capturing and lifting them, pushing them with a built-in bulldozer blade, cutting and disassembling them into parts.