Main — Business — Oleksandr Kubrakov: German companies are ready to join the restoration of energy infrastructure facilities
Business
Oleksandr Kubrakov: German companies are ready to join the restoration of energy infrastructure facilities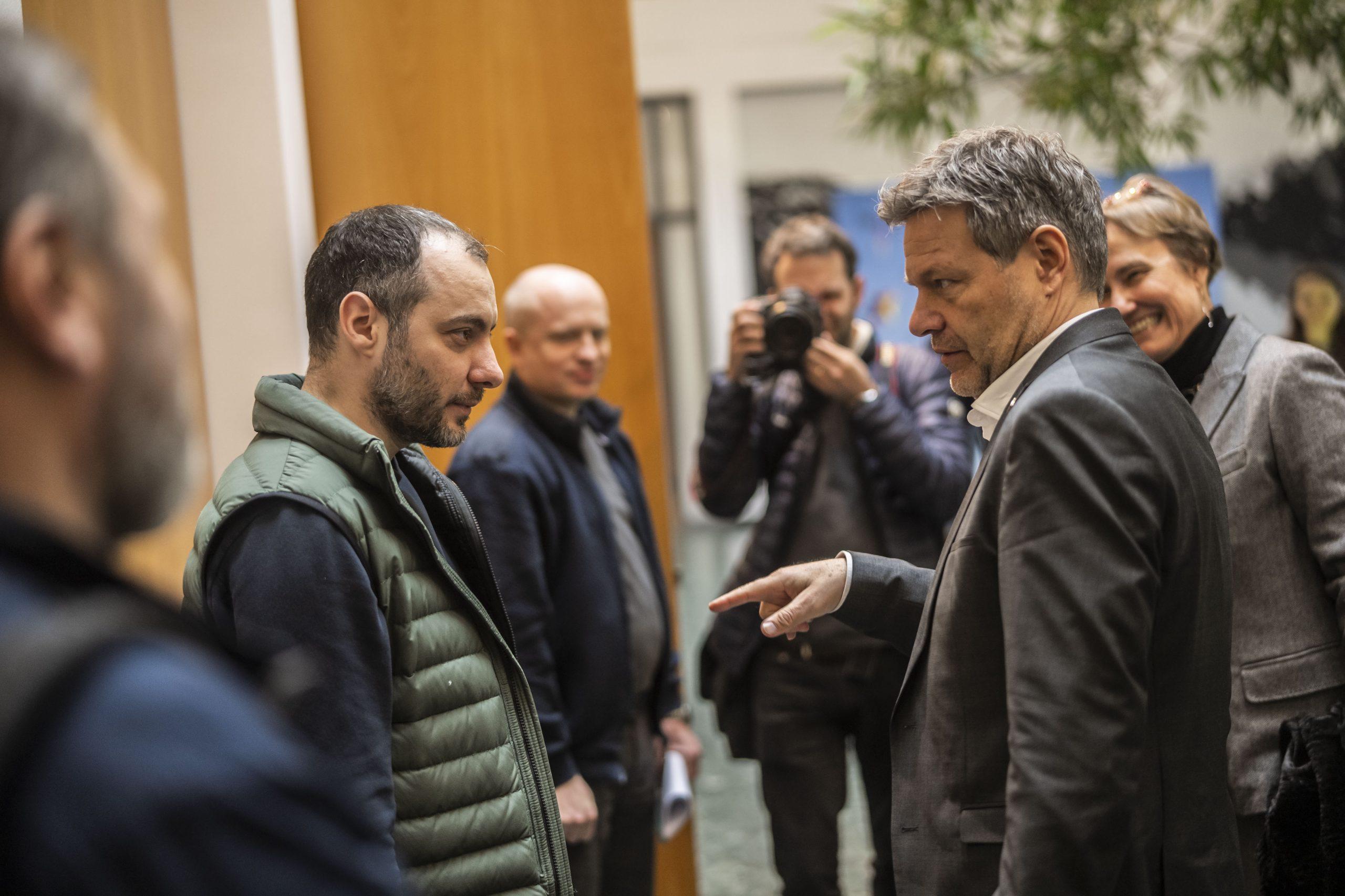 ---
Oleksandr Kubrakov, Deputy Prime Minister for Restoration of Ukraine, Minister for Communities, Territories and Infrastructure Development, held a working meeting with Robert Habeck, Vice-Chancellor, Federal Minister for Economic Affairs and Climate Action of Germany, Anka Feldhusen, Ambassador Extraordinary and Plenipotentiary of Germany to Ukraine, and representatives of German business.
The main focus of the discussion was on the issue of involving representatives of German companies in projects to rebuild Ukraine. In particular, the parties addressed the issues of passive protection of energy infrastructure, development of small-scale generation projects, and search for new logistics routes. The fastest possible recovery should be facilitated by the digitalization of all processes, which will ensure transparency and prevent corruption risks.
"Involvement of foreign business in Ukraine's reconstruction is essential for the economy under martial law. It is important that such consultations are held jointly with representatives of the state and business.
I am grateful to my German colleagues for their consistent support of the decentralization reform. It is still ongoing and I hope that together we will be able to implement it effectively. The philosophy of the German Government is that a strong community becomes independent, takes care of its interests and influences decision-making. In particular, this will be important when implementing urban planning reform and preparing infrastructure for restoration.
Thanks to the financial support of our German partners, we are already jointly implementing projects that strengthen the sustainability of communities and municipal institutions. In particular, in the areas of healthcare, social issues, and administrative services. This will allow local authorities to respond effectively and promptly to the challenges that have arisen after Russia's full-scale invasion," said Oleksandr Kubrakov.
Another important topic of the meeting was the Grain Initiative, the implementation of which has partially resolved the issue of global food security and stabilized prices in food markets. At the same time, the parties emphasized the inadmissibility of russia's artificial blocking and sabotage of the effective work of the Grain Initiative. In particular, under false pretenses, the russians are hampering the inspection of ships and their registration. Every day, instead of 10 scheduled inspections, only 5-6 take place.
Ukraine counts on the support of international partners in this matter. This will allow us to further ensure freedom of navigation, safety of maritime transportation and guarantee food security.
---