Main — War — Oleksii Reznikov: Ukraine is a key element of a strong system of international security architecture
War
Oleksii Reznikov: Ukraine is a key element of a strong system of international security architecture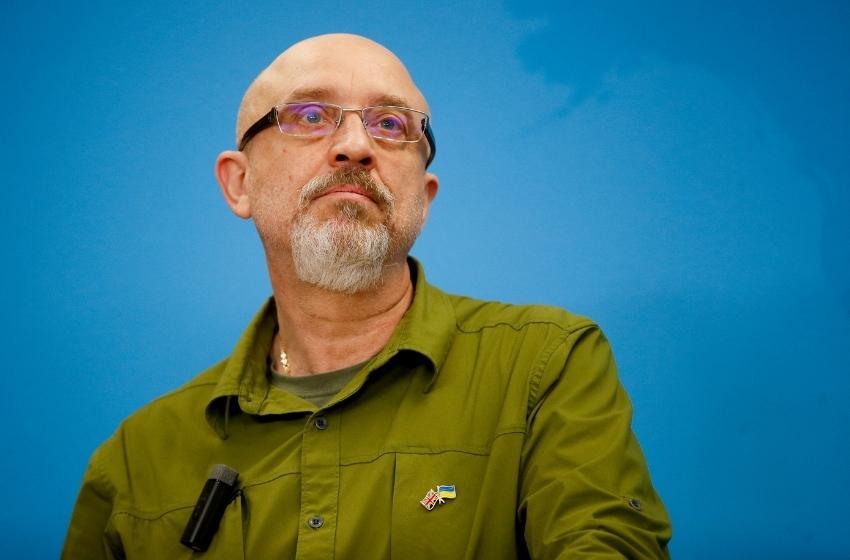 ---
On March 30, Minister of Defence of Ukraine Oleksii Reznikov met with a delegation of the European Union's Political and Security Committee headed by Committee's Chair Delphine Pronk.
The Minister of Defence informed the European partners about the current situation at the frontline, in particular on the northern, eastern and southern directions. Special attention was also paid to the EU's assistance to the Ukrainian Defence Forces and the professional training of Ukrainian service members abroad.
Oleksii Reznikov thanked the foreign partners for standing in solidarity with Ukraine since the first days of Russia's full-scale invasion and providing our country with comprehensive support and assistance in the political, economic, military and humanitarian spheres.
"I am sincerely grateful to your countries for their systematic support and the work done. Thanks to the supply of Western weapons, the Ukrainian Armed Forces are making progress on the battlefield. However, we are preparing for a counter-offensive operation, so Ukraine needs, first of all, heavy equipment and trained reserves. We are interested in training the Ukrainian military at all levels: from individual soldier training to joint brigade-level exercises. I have personally seen that Ukrainian defenders have a high morale. I am confident that our men and women defenders are ready to continue fighting for Ukraine," said Oleksii Reznikov.
The Minister of Defence stressed that Ukraine was looking forward to the upcoming NATO Summit in Vilnius, which should demonstrate that our country was not only a reliable partner of the Alliance, but also a country that had got to know the Russian aggressor well and was able to fight against it.
"The main threat to NATO is Russia. And only Ukraine knows how to fight the enemy of the entire civilised world in practice. Therefore, our country's membership in the North Atlantic Alliance and the European Union is one of the key elements of a strong international security architecture," said the Head of the Ukrainian Defence Ministry.
Oleksii Reznikov also noted that the Ministry of Defence and the Armed Forces of Ukraine paid very close attention to the issue of weapons supply and its accounting. He briefed the foreign guests on the logistics programme, LOGFAS, which had been introduced in the Ministry of Defence and had been used by all NATO members, allowing to monitor the supply of weapons to Ukraine from partner countries and control the movement of material and technical aid. The Minister said that maintaining the trust of partners was a top priority for Ukraine, the Defence Ministry, and the Armed Forces.
EU representatives expressed their support for Ukraine on its path to victory over the aggressor country.
Delphine Pronk, on behalf of more than 40 representatives of European countries present at the meeting, expressed great gratitude and respect to all the defenders of Ukraine, who were protecting not only their homeland but also the whole of Europe, and assured of readiness to stand together until victory.
---