Main — War — Operational information on 07.03.2022
War
Operational information on 07.03.2022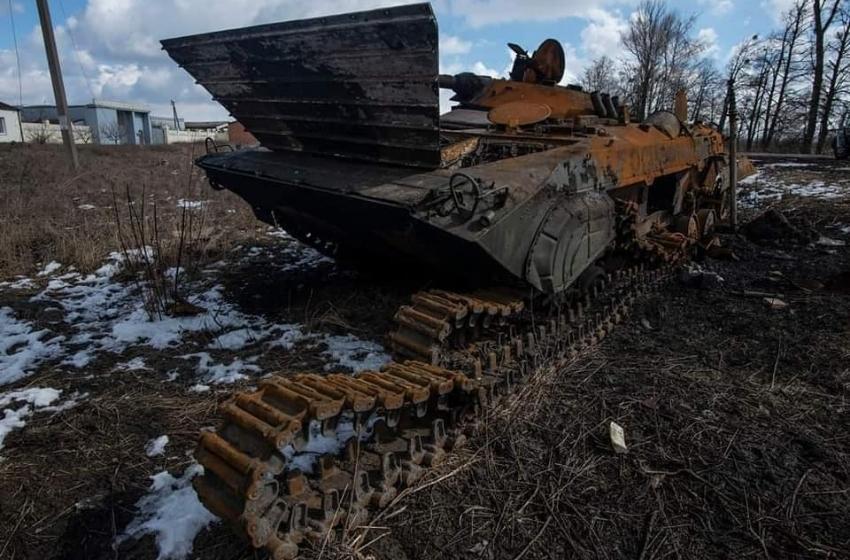 ---
The twelfth day of the heroic resistance of the Ukrainian people to the Russian military invasion continues.
The Defense Forces continue to conduct a defence operation within the Southern, Eastern, and Northern Operational Zones, and the Joint Forces - in the eastern part of the Donetsk Operational District. Protection of important districts and roads of movement defence of the city of Kyiv continues.
In the rest of the territories close to the combat zone, a stabilization operation is being carried out and territorial defence tasks are being carried out, particularly along the state border of Ukraine.
The Air Force of the Armed Forces of Ukraine repulses concentrated missile and airstrikes and air attacks of the enemy, air cover of important (critical) objects of Ukraine, and groups of troops.
The occupiers plan to intensify aviation to launch missile and bomb strikes on major cities of Ukraine and industrial infrastructure. To fulfil this goal, the aviation units of the Central and Eastern Military Districts are being transferred to the territory of the Republic of Belarus.
In the village of Myla, Kyiv region, a unit of kadyrov mercenaries is shelling civilians.
Enemy groups operating in certain areas of Konotop and Okhtyrka lost up to 50 percent of their personnel. To continue the offensive, they need to regroup and replenish supplies.
The insidiousness of the occupiers is manifested in the tactics of terror against the civilian population, the shelling of humanitarian convoys organized by the Ukrainian authorities, the organization of propaganda convoys, and attempts to legalize the occupying power in some occupied territories.
The moral and psychological state of the enemy remains extremely low and tends to deteriorate. In some areas, the occupiers are throwing out their own documents and trying to return to russia.
Remember, we are defending our Ukrainian land! Ukraine is the shield of Europe and the whole civilized world!
Trust only proven sources, do not panic and continue the total resistance.
Let's win together!
Glory to Ukraine!!!
---