Main — Culture — Osip Shor: the story of the real prototype of the great schemer
Culture
Osip Shor: the story of the real prototype of the great schemer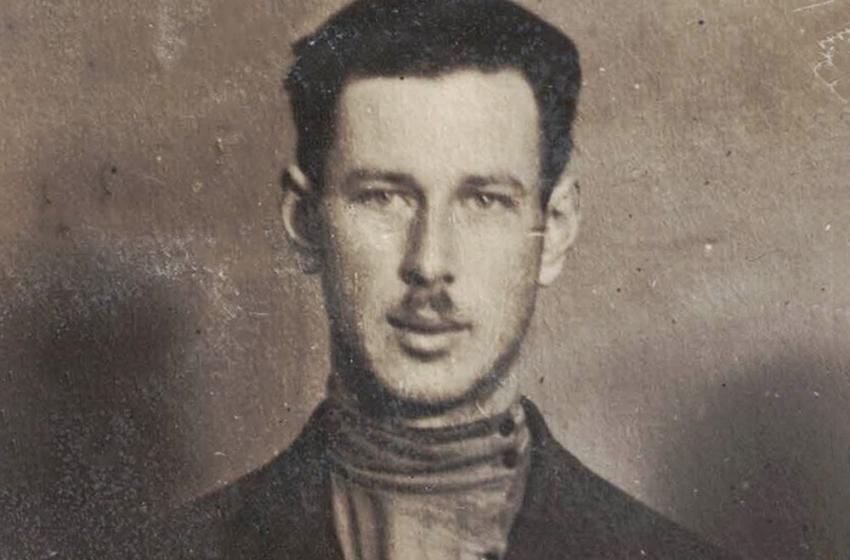 ---
Many knows about Ostap Bender. And it is known that this collective character, but there was still a prototype. His name was Osip Shor - it was he who was recognised as the main prototype of the hero of the novels "12 chairs" and "The Golden Calf" by Ilya Ilf and Yevgeny Petrov.
---
For a long time it was believed that Osip Shor was born in Odessa. But then documents were found, according to which it was possible to understand that his homeland was the small town of Nikopol (Dnepropetrovsk region). There, his father had a shop and a mill. The merchant of the 2nd guild Benjamin Shor and his wife Kunya moved to Odessa only a year after the birth of his son Osip (Joseph), who was born on May 30, 1899.
There was another child in the Shor family - Nathan. At the beginning of the last century, he became a famous futurist poet and took the pseudonym Anatoly Fioletov. In 1901, their father died of a heart attack. A few years later, Kunya (the Shor's mother) married the successful St. Petersburg merchant David Rapoport. From this marriage, the girl Elsa was born, who later became an artist of the Gorky film studio.
It's interesting that young Osip preferred that his friends call him in the Ukrainian manner Ostap, and even signed with this name. This is mentioned in the book "My Diamond Crown" by Valentin Kataev, who, in fact, introduced Ilya Ilf and Evgeny Petrov to their future hero.
He directly points to Osip Shor as a prototype of a Turkish citizen:
Ostap Bender was written from one of our Odessa friends. He was the younger brother of one remarkable poet-futurist ... The brother of the futurist was Ostap, whose appearance the authors preserved in their novel almost completely intact: athletic and romantic, purely Black Sea character. He had nothing to do with literature and served in the criminal investigation department
Before getting into the criminal investigation department, Osip Shor graduated from the Iliadi men's gymnasium (private gymnasium of I.R. Rappoport, today Odessa school number 68), the same one where Ostap Bender later "studied". Osip had a penchant for the exact sciences. Of all the humanitarian subjects, he showed interest only in jurisprudence. A good knowledge of the laws later came in handy for a born adventurer. After graduating from high school, Osip entered the Physics and Mathematics Faculty of Novorossiysk University, but soon dropped out. And he earned his living by playing cards - such people were then called katrans.
In this filed he excelled more than in his studies, easily outplaying even professional cheats. Osip's cherished dream was to emigrate to Brazil or Argentina - where there are blue sea, palm trees and passionate tango. Dreaming of distant wanderings he dressed accordingly - he wore a light suit, a white captain's cap and a foppish scarf. With his high growth of 1 m 90 cm, Osip looked impressive in this way.
In 1916, an expelled student received a summons to the army. To avoid military service, Shore turned his first scam.
Osip was Jewish by nationality. But he decided to pass himself off as a Turk, because the children of foreign nationals were not taken into the army. He invented a Turkish father for himself, forged documents and escaped the draft without any problems. Moreover, he managed to make money on his idea - he helped several fellow countrymen to become "Greeks" and "Kurds" for a small fee. This scam of Osip Shor is documented. The reliability of some others raises great doubts, rather they can be attributed to the field of folklore.
But his most famous scam was during the 1923 All-Union Agricultural Exhibition and it was inspired by an accidental find. Once on a country road, he saw a chicken, which for some unknown reason fell out of all its feathers. Another would have passed by, but not Osip! He quickly realized how he could make money out of the unfortunate bird. Shor founded the Ideal Chicken firm, declared himself a professor and began to lecture, explaining that this naked creature is the fruit of the works of Odessa breeders who managed to bring a chicken breed that does not require plucking - immediately into soup or into processing for meat. Many large poultry farms in the south of Russia were interested in the opening and signed contracts for the supply of miracle birds, making an advance payment. However, the hens were not delivered to the customers at the appointed time.
The breeders sounded the alarm, but the professor and the company could not be found. They found only a chicken with a note dangling around its neck:
"We, Odessa breeders, have also bred a chicken without a head and bones!"
When the noise calmed down, the great strategist Shor returned to Odessa and opened a new office for the sale of indulgences. Forgiveness of sins was very much in demand among raiders and thieves, who, going to work, wanted to save their souls in advance. Soon, deciding to increase his income, Osip began selling "places" in heaven - he drew a diagram of paradise and invited everyone to choose according to their taste and pocket where they would find themselves after death. The best "places" were eagerly bought by wealthy residents of Odessa. The thriving business operated under the guise of local priests who received a percentage of the income. But Osip failed to feed the police, and the office had to be closed.
To the Odessa merchant Rosenbaum, who traded in wine, Osip advised adding boric acid to the container so that the wine would not turn sour on the way to Samara. As a result, the wine turned out to be hopelessly spoiled, and Rosenbaum went bankrupt. They say that this was a conspiracy between Osip and another merchant Kutyakin, who also brought wine to Samara.
They say that from time to time Osip earned money by consulting bandits and inventing robbery schemes for them. So, one day he groped for the weak point of one of the local banks - chimneys, and advised Vaska Kosoy's gang not to break open the doors, but to dress as chimney sweeps and go down inside the rope. The robbery went perfectly, and Osip Shor got his share of the booty.
In 1917, Osip made another attempt to build an honest career and entered the mechanical department of the Technological Institute in St. Petersburg. But the civil war began.
Osip Shor met the October Revolution in St. Petersburg. He decided to return to his native Odessa, away from unsafe historical events. It took 10 months to get home through a country engulfed in flames. Shor went through many adventures, with which we are all perfectly familiar from the novels of Ilf and Petrov.
To survive, he posed as a chess grandmaster and played simulcast sessions, although he did not really know chess. In the role of a fire inspector, he robbed institutions that came across to him along the way. He got a job as an artist on a steamer that ply with propaganda flights along the Volga. Posing as a representative of some underground anti-Soviet organization and collecting secret contributions for the just cause of the fight against the Bolsheviks. And he even married a middle-aged, puffy butcher shop owner, whom we know as Madame Gritsatsuyeva. On her content, Osip survived a hungry winter.
Returning to Odessa, Shor decided not to quarrel with the new government. He entered the service in the Odessa Criminal Investigation Department, having received the position of an operative in the fight against banditry. Physical training allowed - Osip from childhood was engaged in wrestling, was fond of kettlebells. And his success in football was so impressive that the legendary Sergei Utochkin, a famous aviator and versatile athlete, predicted that Osya Shor would someday become a world football star.
A good knowledge of the underworld made Osip a real find for the criminal investigation. So much so that the legendary Mishka Yaponchik - who himself became the prototype of Benny Crick from Isaac Babel's stories - "ordered" a too zealous new policemen. He caused serious damage to the Moldavanka gang - he opened the cases of robbery of two banks and a manufactory, took several hijackers in the act and knocked out testimonies from them.
The first assassination attempt ended unsuccessfully, Osip survived the shootout in a cafe without even getting a scratch, and four killers, as we would call them now, died. Then the bandits made another attempt. But by mistake they killed Shore's older brother Nathan, who was just about to get married and, together with his bride, was choosing furniture for their future home. Having received the news of his death, Osip did not sleep for several days. Didn't even go to my brother's funeral. Smashed raspberries, knocking out the killer's address. And I managed to recognize him.
Bursting into the apartment where the bandit was just walking with several accomplices, he shot them all with a Mauser. And he brought his brother's killer to his knees and was about to shoot him, but he saw that five small children were watching with horror behind the scene of their father's execution. Osip Shor could not pull the trigger. Bursting into tears, he, together with the pardoned bandit, who repented of his crime, drank moonshine until morning and read the poetry of his late brother. And in the morning he left Odessa forever and went to Moscow, vowing never to take up arms again.
There Osip Shor almost immediately ended up in the Tagansky prison - for a drunken fight with a man who insulted his companion. But soon, as soon as the data came from the Odessa uro, he was released. The hero of the fight against banditry was offered to go to work in the Petrograd Criminal Investigation Department, but he did not change his decision never to kill people again.
During this period of his life, Osip often lived in the apartment of his close friend, Odessa resident Yuri Olesha, and told the story of his life rich in adventures to another compatriot, the writer Valentin Kataev. He introduced Osip to his younger brother Yevgeny Petrov and his friend, a young journalist Ilya Ilf. The result of this historic meeting was the birth of Ostap Bender, whose adventures were partially borrowed from the biography of Osip Shor.
In 1934, when the novel "The Twelve Chairs" became cult and sold in huge numbers, Osip Shor decided that he was entitled to a part of the royalties. He came to Ilf and Petrov and demanded to pay money for the fact that they retell his stories. The authors laughed at him, saying that Ostap Bender is a collective image. Then Osip made a scandal and demanded at least resurrect the hero who died at the end of the book. The authors agreed, and this compromise led to the writing of a sequel to the novel "The Golden Calf".
After reading an advertisement in a newspaper that workers were needed at the construction site of the five-year plan - the country's first tractor plant - Osip Shor went to Chelyabinsk. Arriving in the Urals, he discovered that his old acquaintance, Vasily Ilyichev from Odessa, was working as the director of the Chelyabinsk Tractor Plant. He put a friend on the position of a supplier.
Urban folklore tells that Vasily Ilyichev was arrested as an "enemy of the people" in 1937 in his own office. Osip Shor happened to be nearby and could not calmly watch the NKVD arrest a friend to whom he owed a lot. I tried to protect him, a scuffle began. As a result, Osip himself was arrested.
The first director of plant Vasily Ilyichev was repressed and shot. Osip Shor received five years in the camps. This, by the way, was a very mild sentence at that time - apparently, the judges took into account his heroic past in Odessa. The great strategist met the beginning of the Great Patriotic War behind barbed wire. He managed to escape only on the way to the front, where he asked to volunteer in order to gain freedom.
Escaping, Osip Shor tried to break the blockade of Leningrad in order to get into the surrounded city and find his relatives. But he did not succeed. But with the help of Yuri Olesha, he was able to obtain amnesty and move to a legal position. From the shocks he experienced, he developed eczema, which developed into skin cancer.
After the war, Osip continued to search. He managed to find out that his mother died of starvation in the besieged city. But he managed to find his younger sister Elsa, who was evacuated to Tashkent, and went after her. Elsa Rapoport, by te way was the first wife of Leonid Utyosov.
It sounds absolutely incredible, but Osip Shor managed to defeat cancer, successfully recovering from this deadly disease. Unfortunately, no details have been preserved of how he succeeded. Together with his sister, he moved to Moscow and for 15 years worked as a conductor on the Moscow-Tashkent train. He retired due to disability, because he almost completely lost his sight. Shortly before the death of Osip Shor, Valentin Kataev's book "My Diamond Crown" was published, and the whole country found out who the real prototype of the beloved hero was. Osip was literally attacked by journalists. But he categorically refused to give interviews, deciding to keep his secrets. He died in Moscow in 1978. Buried at the Vostryakovskoye cemetery.
---