Main — War — Police released photos from the torture chamber in Izyum
War
Police released photos from the torture chamber in Izyum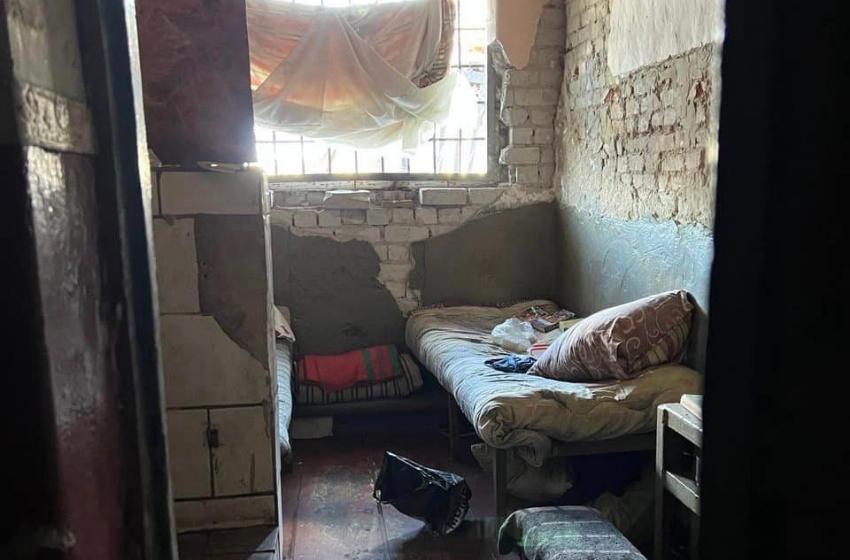 ---
Law enforcement officers showed what the base of the Russian invaders in Izyum looked like, where the invaders set up a dungeon.
The photos were published by the head of the investigative department of the National Police in the region Sergey Bolvinov on his page on the social network Facebook.
During the occupation, the invaders set up a prison and a torture room in the police station. According to Bolvinov, investigators found their magazines with a list of detainees and instruments of torture - electrical cables.
Now they are studying the cells in which people were kept, collecting evidence for the trial. DNA samples and fingerprints are taken on the spot.
"People stayed in the dark basement cells for several weeks to months, not always understanding what the occupiers wanted from them. As always, everywhere where the rashists were - garbage. Empty bottles, boxes, mattresses, rags unequivocally indicate that they lived here Russians," the head of the investigative department added.
Earlier, the head of the National Police, Igor Klymenko, said that 10 torture chambers were found in the de-occupied territories of the Kharkiv region.
About 445 graves were found near the city of Izyum. During the exhumation, investigators found the body of a man with his scrotum cut off.
The mayor of Izyum said that the exhumation of the bodies of those killed would last almost two weeks.
---