Main — Business — Prime Ministers of Ukraine and France talked over the restoration of our country and ramp-up of Ukrainian exports
Business
Prime Ministers of Ukraine and France talked over the restoration of our country and ramp-up of Ukrainian exports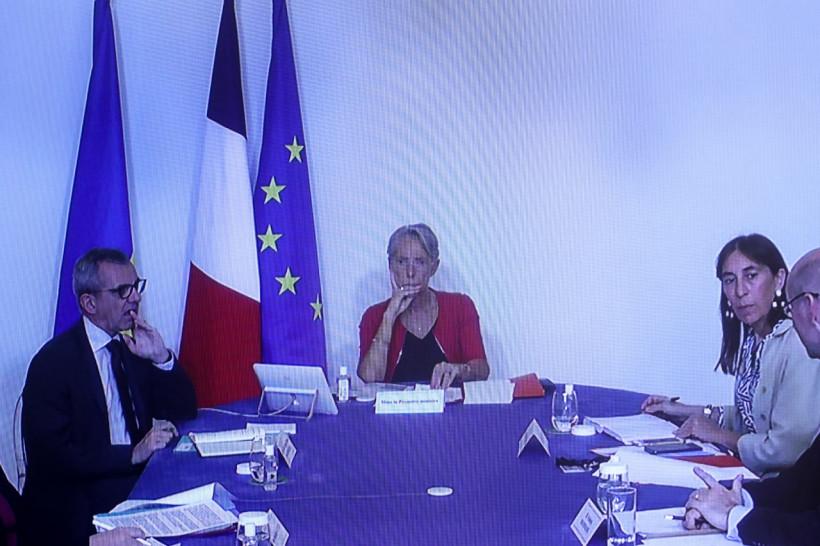 ---
The Prime Minister of Ukraine Denys Shmyhal and the Prime Minister of France Élisabeth Borne discussed the increase of Ukraine's export opportunities, the unblocking of Ukrainian seaports and the restoration of our country during an online conversation.
Denys Shmyhal thanked France for supporting the decision to grant Ukraine the status of an EU candidate, as well as for financial and military assistance.
"We appreciate the support of France. I am convinced that we are moving towards new common victories and a stronger united Europe," the Prime Minister of Ukraine stressed.
The Head of the Ukrainian Government stressed the need to bring russia and all those responsible to justice for the crimes. He also thanked France for supporting the functioning of the International Criminal Court. The Prime Minister of Ukraine stressed that russia deliberately causes crises in Europe and the world. In particular, by blocking Ukrainian ports, the aggressor is provoking a food crisis that will affect many countries around the world.
"Rapid restructuring of the infrastructure of our western border with the EU has enabled us to significantly increase crop exports. However, it is still ten times less than the capacity of our seaports," said Denys Shmyhal.
According to the Prime Minister, Ukraine is negotiating with the UN on the organization of safe corridors for the export by sea. He stressed that such corridors should be opened only under the auspices of the United Nations, the World Trade Organization or another alliance that will have the credibility and ensure security for Ukrainian port cities.
Denys Shmyhal also said that the European Commission, in particular personally Ursula von der Leyen, had proposed to create solidarity corridors in the EU for Ukrainian food cargo. At present, such corridors have already been formed, and Ukraine gradually settles down with them.
The Prime Ministers of Ukraine and France also discussed the demining of the territory and the future post-war reconstruction of our country. Denys Shmyhal said that a conference on the rehabilitation of Ukraine would be held in Lugano next week.
"A key element of the conference will be the presentation of the draft Recovery Plan, previously prepared by the Government of Ukraine with the involvement of international experts and experts from the European Commission," said Denys Shmyhal.
For her part, the French prime minister confirmed that their country would take part in the post-war reconstruction. According to her, the French regional authorities are mobilizing to help Ukraine. Ms Élisabeth Borne also noted that France is studying the possibility of sending specialized equipment for demining Ukrainian territories.
---