Main — War — Russians are considering possible scenarios for leaving the Zaporizhzhia nuclear power plant
War
Russians are considering possible scenarios for leaving the Zaporizhzhia nuclear power plant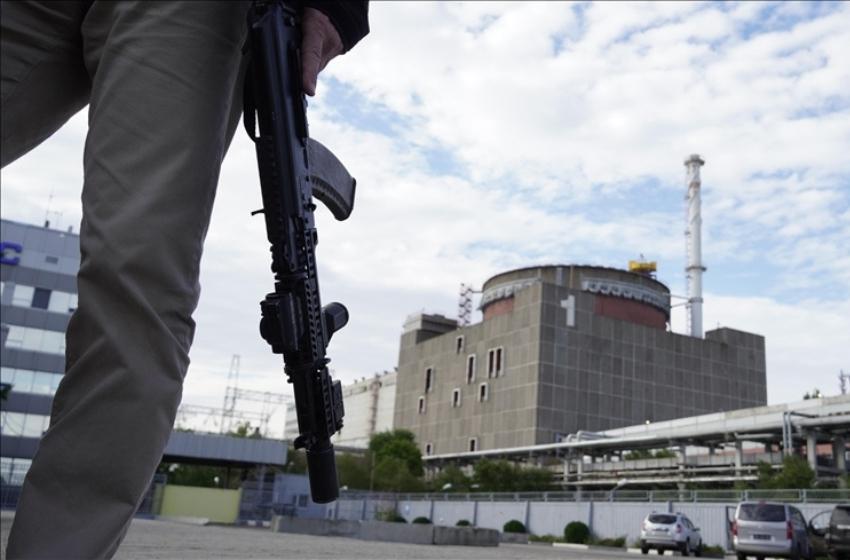 ---
The Russian invaders are considering possible scenarios for leaving the Zaporizhzhia nuclear power plant and designating equipment that can be stolen.
Russian occupying forces seized the Zaporizhzhia nuclear power plant in March 2022. The industrial site of the station is subject to periodic shelling. According to Energoatom, the invaders also purposefully turn the nuclear power plant into a military base, mining everything around.
This was reported in the Telegram channel of NNEGC Energoatom. "At the Zaporizhzhya NPP, Russian occupiers are calculating probable exit scenarios and designating equipment that can be stolen from the plant," the report says.
As it became known, the special attention of the invaders was attracted by the Training Center for maintenance and management personnel of the State Enterprise "NAEK" Energoatom ", created on the basis of the training center of the Zaporizhzhya NPP.
"This is a unique facility where nuclear scientists from many countries of the world receive rare practical skills on full-scale models of equipment necessary for their operation and repair at nuclear power plants," the company informs.
So, while inspecting the building of this center, the occupiers made lists of equipment that "should be dismantled", or, rather, stolen from the nuclear power plant in case of retreat.
As Minister of Energy Herman Galushchenko reported, the situation at the Zaporizhzhya NPP is constantly deteriorating due to terror against workers and the deliberate deterioration of the plant's technical condition by Russians.
---