Main — Culture — Scythian gold to be returned to Ukraine
Culture
Scythian gold to be returned to Ukraine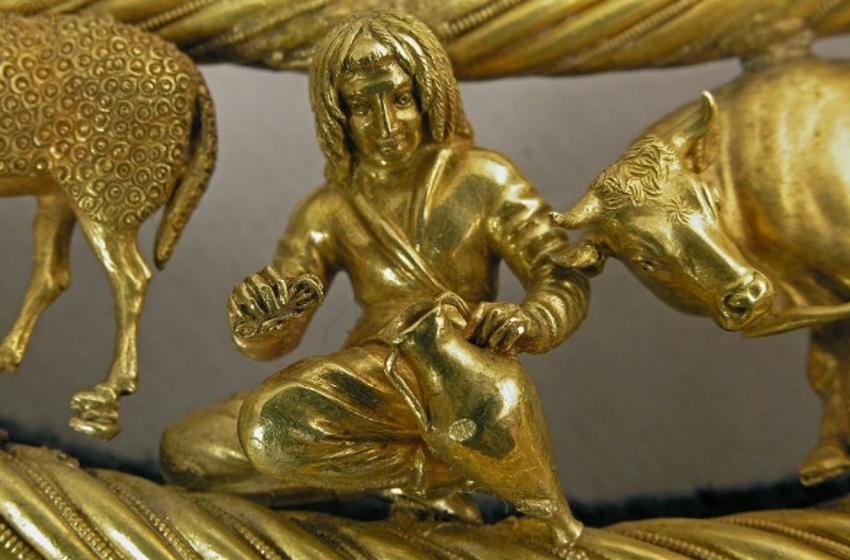 ---
The Amsterdam Court of Appeal judged on October 26 that the collection of Scythian gold shall be returned to Ukraine. The Ukrainian Ministries of Culture and Information Policy, Foreign Affairs and Justice made every effort to obtain a positive decision for the Country.
---
The appeal court of Amsterdam ruled that the collection of Scythian gold must be handed over to Ukraine. The corresponding decision was announced on Tuesday by the presiding judge Paulina Hofmeier-Rütten. The Court's decision became known at the Ukrainian Embassy in the Netherlands.
The case concerns the collection of "Scythian gold", which was on display in a Dutch museum. On December 14, 2016, the Amsterdam court decided to return the "Scythian gold" to Ukraine, but in January 2017, Crimean museums began appealing the decision. The case dragged on and was suspended pending a decision on the judge's challenge at the request of Ukraine. The Appeals Chamber of the Amsterdam Court on October 28 last year granted Ukraine's request.
In February 2014, the collection of Scythian gold was taken to Amsterdam to participate in the exhibition "Crimea: Gold and Secrets of the Black Sea", held at the Pearson Museum.
The exhibition consists of the collections of five museums, one of which is located in Kyiv and four in the Crimea. Among the exhibits of Scythian gold presented for the exhibition are the Kerch Historical and Cultural Reserve (which later became part of the East Crimean Reserve), the Central Museum of Tavrida, the Bakhchisarai Historical and Cultural Reserve and the National Reserve "Chersonesos Tauric", - a golden helmet, a sword and a scabbard to it, a painted altar from the burial of the Scythian king Skilur in the mausoleum of Scythian Naples in Simferopol, a statue of the serpentine goddess of the Scythians, as well as Chinese lacquer boxes from the Ust-Alma burial ground, jewelry, and other items.
In 2017, Scythian gold's approximate estimated insurance value was about €2 million, said the Minister of Culture of Crimea Arina Novoselskaya. According to her, the actual value of the exhibits is much higher.
In its decision, the Amsterdam Court of Appeal indicates that although the items originate from Crimea and therefore can be considered part of the Crimean cultural heritage, they are also the cultural heritage of Ukraine, which has existed as an independent state since 1991. In addition, these items are part of the Museum Fund of Ukraine, the court said in a statement. Therefore, the preservation of these items for Ukraine should be considered important for the public interests of this country.
---