Main — Business — Ukraine signed a EUR 200 mln loan agreement with the Italian Republic
Business
Ukraine signed a EUR 200 mln loan agreement with the Italian Republic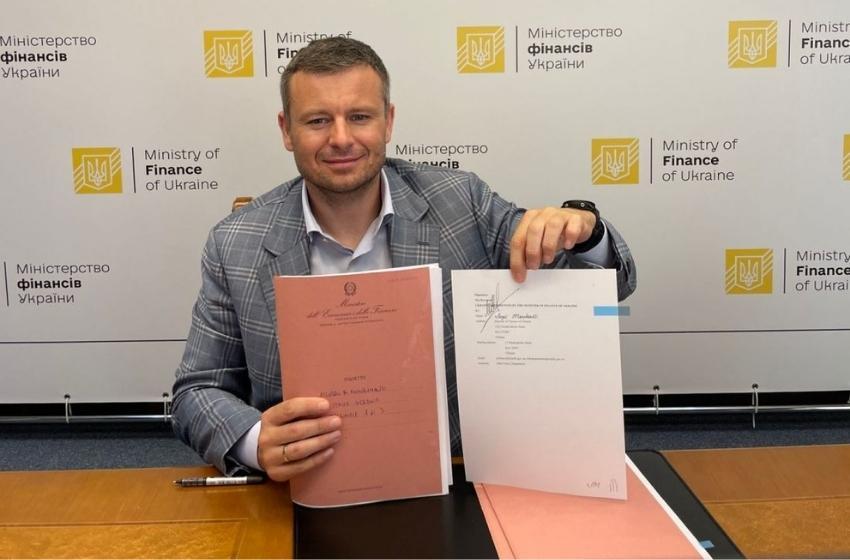 ---
Sergii Marchenko signed a EUR 200 million loan agreement concluded between Ukraine represented by the Minister of Finance of Ukraine as the borrower and the Government of the Italian Republic represented by the Minister of Economy and Finance of Italy as a creditor.
«The Italian government was the first partner to support Ukraine after the full-scale invasion started. And today I am glad to sign a new loan agreement that will help the Ukrainian government to preserve financial stability and proceed covering priority social spending for the benefit of our citizens. I am grateful for such a strong support to Ukraine under the appalling circumstances, which is a demonstration of solid friendship and reliable partnership between our countries», said Minister of Finance Sergii Marchenko.
The financial conditions of the loan are concessional - the loan is provided for a 15-year period, with the grace period of 7.5 years, and applies a zero percent interest rate.
The funds will be allocated to the state budget with the purpose to cover the wages of teachers in the general secondary education institutions.
---