Main — War — Strike on the penal colony in Yelenovka
War
Strike on the penal colony in Yelenovka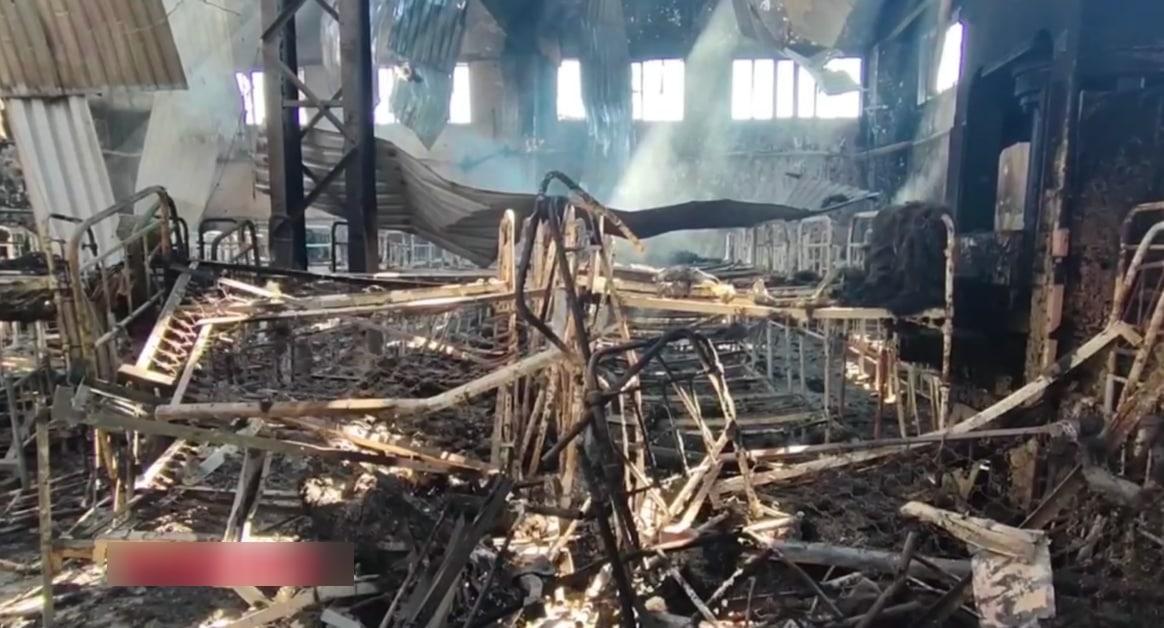 ---
On the morning of July 29, Russian propaganda chanels announced the shelling of a colony in Yelenovka, Donetsk region, where Ukrainian prisoners are being held. It was a hut in which there were Azov fighters, intelligence said to the journalists in
---
Ukrainian intelligence recorded artillery shelling in the direction of Yelenovka, where on July 29, according to Kremlin media, more than 40 Ukrainian prisoners of war were killed.
UP sources in intelligence reported this.
Another source told journalists that the other day the Ukrainian prisoners were transferred to the industrial zone, to this very barrack, which was hit on July 29.
These were the barracks where the Azov fighters were, they were transferred to it a few days before the shelling, we still cannot understand why.

the source replied
---