Main — Diplomacy — The Anglo Edit: Book Stores in Odessa
Diplomacy
The Anglo Edit: Book Stores in Odessa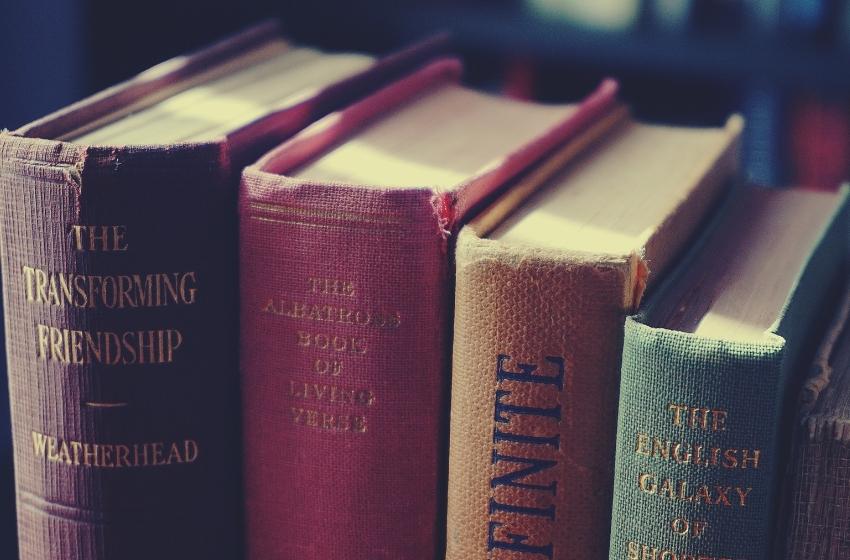 ---
Amber Johansen writes for The Odessa Journal a charming column, a blog about the city and people. She is passionate about vintage fashion, vegan food and wine.
She has lived in Odessa since autumn 2019
---
Whether you are an enthusiastic bibliophile, someone who occasionally peppers weekends with paperbacks, or an owner of a few stray classics, there is no denying that books have played a role in your life one way or another. Engaging with a book can broaden your mind, spark your imagination, provide cognitive enrichment and transport you to far-flung places. Reading has been a pursuit of pleasure for centuries and it is a hobby that has stood the test of time; books remain popular despite the digital age poaching the humble book store into an endangered species. In fact, this year has seen a surge of interest in books due to the lockdown driving a higher demand for in-house activities.
I find that being in the mere presence of books has a calming effect, so I am always seeking out book stores to find a little nook of peace and prose in a chaotic city. I love to peruse the bookshelves and feel the texture of crisp pages under my fingertips, before finally taking them home so I can dog-ear the pages, highlight inspiring quotes and drop pastry crumbs between chapters. Despite the lure of affordability and myriad of choices online shopping provides, I have always felt magnanimous towards book stores, particularly those thatare independent, as they have the ethics and atmosphere that corporate web stores tend to lack. So with this in mind, I have put together a handy guide to buying books (whilst importantly supporting local businesses) in Odessa. This list is by no means exhaustive, but a small-selection of my hand-picked favourites.
---
Bookin Books & Coffee
This underground 2nd-hand book store at L'va Tolstoho 5 has a super cosy atmosphere. There are 2 rooms of affordable floor-to-ceiling books, mostly in Ukrainian or Russian, but you can find a small selection of English books too. Come here for nostalgia, great-value literature and a leisurely coffee.
---
British Book
Finding the fruit of English literature on this branch of Eastern Europe can be an arduous pursuit, but luckily this store has a ripe and juicy harvest. At Koblevskaya 47 you can find a whole room dedicated to English literature, featuring many best-selling contemporary novelists. There are also a few shelves in other European languages, plus translations of works by the locally-loved writers Taras Shevchenko and Alexander Pushkin. If you are studying English, there are also plenty of resources for all ages and levels. This is undoubtedly my most-treasured book store in Odessa, simply for its range of English language books. You can also shop their collection online.
---
Book Market
The Book Market on Oleksandrivsky Avenue not only has new and used books, but also a selection of coffee-bars, vinyl records, household goods and more. Operating from 9am until 7pm 7 days a week, the market is all-encompassing in terms of book genres, though again the majority are understandably and quite obviously in Ukrainian or Russian. As it is all under-cover, you can visit the market come rain or shine.
---
Old Lion Book Store-Coffee Shop
Located in the shadow of the Monument to Catherine II at Katerynyns'ka 2, you can find this cute little book store. Inside, it is brightly painted with murals and has aesthetically arranged bookshelves with covers facing forward, so you can quite literally judge a book by its cover. When I visited I didn't find any English books, nevertheless Old Lion deserves a mention due to its fantastic location, high-quality coffee and radiant interior.
---
Odessa Book (Odesskaya Knyha)
Just across the square from Old Lion and below street-level is Odessa Book, which houses a surprisingly wide selection of books neatly perched on colourful bookshelves. This is a great place to pick up a few books in English if you are hungry for knowledge about Odessa and Ukraine. In this store they have the non-fictional Awesome Ukraine book series, with the Odessa volume containing information about the distinguished features of the city in terms of cuisine, culture and social life.
---
Bukva
Conveniently located in the core of the city at Derybasovskaya 14, Bukva is crammed with new books of all genres and for a range of ages. There are a few shelves stacked with classics in English, for example the works of Jane Austin, Thomas Hardy, Jack London and F. Scott Fitzgerald. You can also order books from this store online.
---
Globe Book Store
At Chernyakhovs'koho 18 you will find Globe Book Store with icons of English literature in the window display, such as a model of Shakespeare's Globe, original language Harry Potter books and Paddington Bear. The range of English books here is not as broad as British Book, however there is a selection wide enough to suit all reading tastes and plenty of educational resources. This store also operates online.
---
So enjoy your exploration of Odessa's book stores, succumb to the pages of a book and indulge yourself in a sweet moment of escapism.
To be continued...
---