Main — Diplomacy — Bessarabia: UAH 17 million for an innovative tourist center in Sarata
Diplomacy
Bessarabia: UAH 17 million for an innovative tourist center in Sarata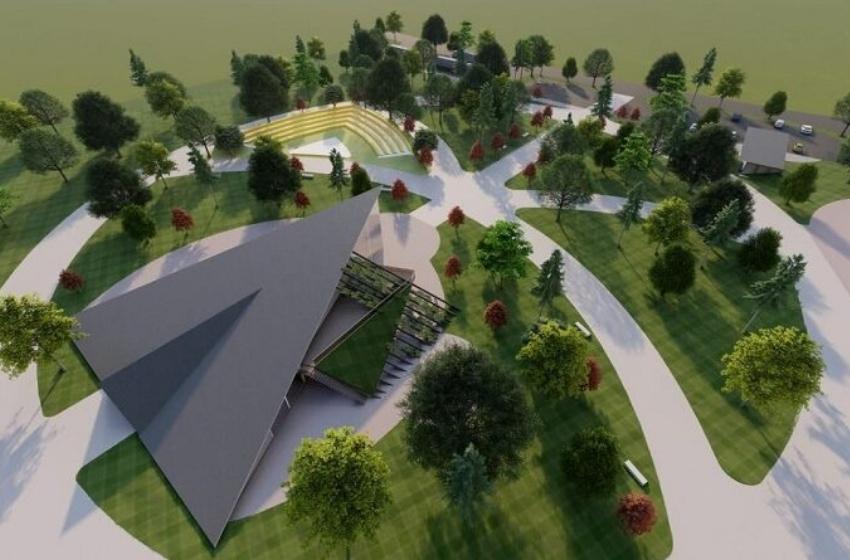 ---
In Sarata, they plan to build the first regional tourist information center in Bessarabia, to promote also local food production. It will be a sort of gift for the 200th anniversary of the village, which is in strategic position.
---
The chairman of the Saratskaya OTG Victoria Raicheva and the adviser to the chairman of the Regional State Administration Yuri Dimchoglo presented to the governor of the Odessa region Sergey Grinevetsky a project for the construction of a regional tourist information center at the entrance to Sarata. The Department of Economic Policy and Strategic Planning of the Odessa Regional State Administration has submitted a project for the construction of a center in the Saratsk and Petropavlovsk communities for consideration by the Ministry of Development of Communities and Territories of Ukraine, the press service of the regional state administration informs.
The project was the winner of the competition and will receive a financing of UAH 18.5 million from the state budget is provided for its implementation. One and a half million hryvnias will be used to equip the center in Staroselie of the Peter and Paul Community. After all, not far from this settlement is the center of ethnographic, rural green tourism and family recreation "Frumushika-Nova".
Sarata, in turn, has a convenient geographical location, since it is located at the Izmail and Tarutinskaya road junction. For the construction of a regional tourist information center in the village, 17 million UAH are provided.
The center is planned to be located on two hectares of land belonging to the communal enterprise of the Saratsky community. A service department will appear here, which will provide passing tourists with information about tourist products, attractions, historical values, events, excursion routes, transport, shopping, entertainment and other highlights that are in Bessarabia.
The highlight of the center will be a point of sale of goods of craft producers of wine, cheeses, meat and dairy products of Bessarabia, organised on a contractual basis. In addition, there will be a department for the sale of souvenir goods. There will be a cafe for tourists.
A conference hall will be located on the second floor of the center, in an area of ​​107 square meters. In addition, the project provides for the construction of an amphitheater for 300 seats, where it will be possible to hold not only tourist conferences of various levels, but also folklore festivals.
It is worth mentioning that half a hectare of land will be left in reserve for a private investor for the possible construction of a hotel and restaurant.
---