Main — Culture — The last batch of bracelets from pre-war Azovstal is released
Culture
The last batch of bracelets from pre-war Azovstal is released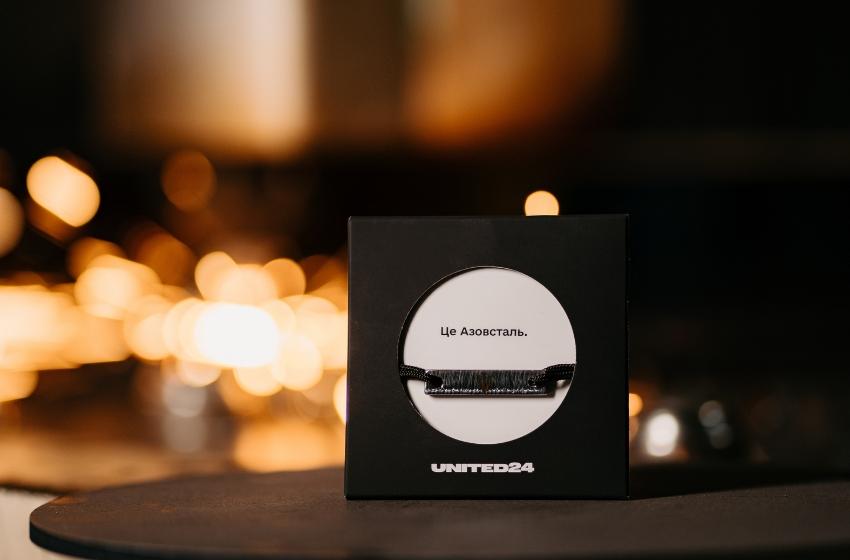 ---
These final 'Azovstal. A Symbol of Perseverance' bracelets were made from the "BELIEVE IN THE ARMED FORCES OF UKRAINE" letters, which stood at the foot of the largest flag of Ukraine for a month. Each bracelet costs 1,500 UAH, and is available in Ukraine, as well as the European countries, USA, and Canada. All proceeds from the sale of this last batch will go to the Fleet of Naval Drones.
The first 10,000 bracelets from the last pre-war batch of the legendary Azovstal plant were sold in 9 hours. An extra edition of 20,000 bracelets - in 2 days. They instantly became a symbol of Ukrainian perseverance worldwide. Today, the last, and therefore especially valuable edition, goes on sale. They have been made from the 17-meter high letters "I BELIEVE IN THE ARMED FORCES OF UKRAINE." In this way, the project organizers want to share the faith in Ukraine's Army between thousands of people.
Each bracelet is made from 5 grams of the last pre-war batch of metal, from the legendary Azovstal plant of the Metinvest Group. The bracelets were designed by the SOVA jewelry house. Now they can be ordered worldwide, via Nova Poshta. In Ukraine, just like before, the bracelets are delivered to Nova Poshta branches and parcel lockers at the company's expense. A special order form is provided for corporate orders. 
---