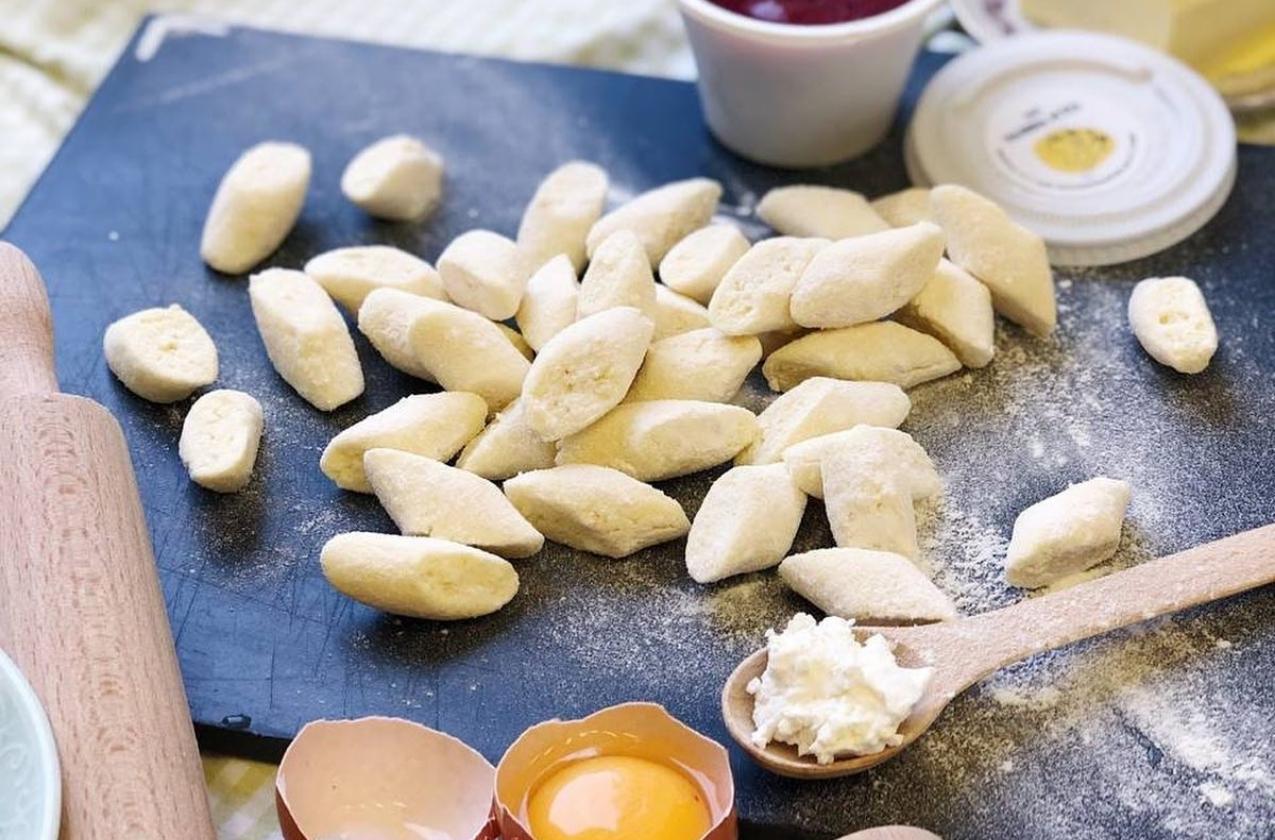 ---
The Frozen Dozen team, trendsetters of the culture of proper frozen food, creators of the homemade dishes with an author's accent that can be prepared in 12 minutes to free up your time.
---
The frantic rhythm of life, work, household and family affairs, care for children - all this takes the lion's share of time. But we still want to relax, have fun, walk with friends, watch a favorite movie or just have tea with family and friends. Delivery of frozen food is a great way out. The FROZEN DOZEN company will present an opportunity not to waste time for cooking, and to leave it for more pleasant deals.
The founder of the business is a charming lady Olana Kucenko, she is a process engineer and psychologist. In 2017, she and her partner has launched Box Catering, a ready-to-eat and catering company. They started with a 50 square meter workshop and an office in Odessa, later the company began operating in Kyiv.
Box Catering sets were ordered both for large conferences, presentations, and for office gatherings. With the onset of quarantine, Box Catering's revenues have plummeted due to the ban on events of any format. In the summer, the company served seasonal outdoor events in Odessa and Kyiv. During the autumn of 2020, incomes began to fall again. Therefore, the Odessa branch was closed for the holidays, in Kyiv the company continued to work.
In the spring of 2020, during the quarantine, Olana was left without a housekeeper, she had to cook food for the family by her own. Then she wanted to find quality frozen food without preservatives and dyes. When she didn't find a suitable option, she decided to create Frozen Dozen: a homemade freezed food that is cooked in 12 minutes.
For the new production, in addition to the existing production facilities of Box Catering, freezing warehouses, blast chillers and employees were needed. It was necessary to invest about $ 100 thousand in the project. Today 65 people work at the production in Kyiv and Odessa. Every day in Odessa they sell about 120 packs of blanks, which are delivered by their own courier service. On January 12, the products began to be delivered in Kyiv as well.
You can place an order for the delivery of semi-finished products in Odessa. The project is offering the variety of dishes for breakfast, lunch, dinner, as well as desserts. The assortment includes:
varenyky and dumplings with/without sauce;
salty and sweet cheese cakes;
turkey and rabbit mini-balls;
stuffed cabbage;
spring rolls;
meat medallions;
cheesecakes;
ice cream cakes;
cutlets;
stuffed peppers;
khinkali.
When you could use a helping hand in the kitchen, we make it easy to nourish yourself and the people you care about.
---