Main — Business — TOP 10 World tech companies in Ukraine
Business
TOP 10 World tech companies in Ukraine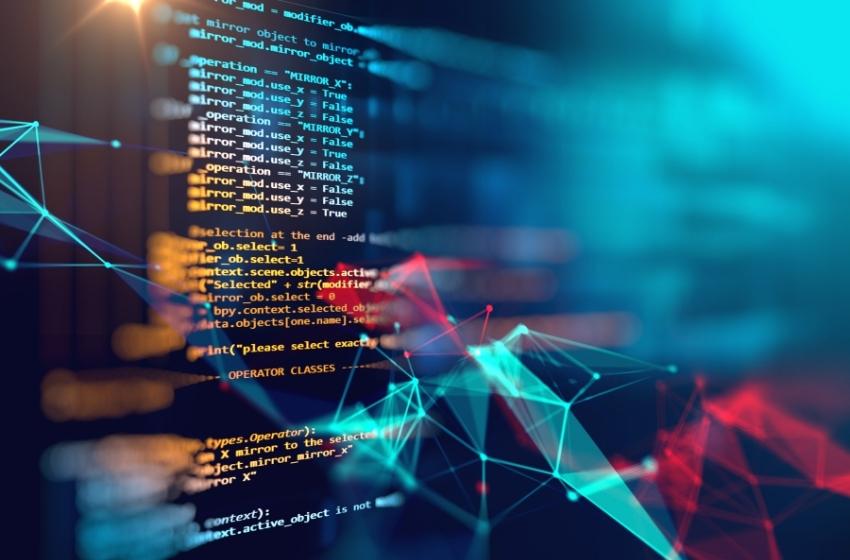 ---
Cisco Systems and Oracle are not included in the top 10. Also, the rating did not include Microsoft, Lenovo, LG, Dell, Hewlett Packard Enterprise, Canon: their financial indicators are somewhat more modest than those of the top ten.
The top managers are saying that the only drawback of global corporations is that approval with the head office can be expected for months.
The article is based on the materials by Mind
10. Nokia Solutions and Networks Ukraine
Entry to Ukraine: 2006
Office location: Kyiv
Head: Evgeny Balychev
Number of employees: more than 130, in the world - about 103,000
What do the specialists of the Ukrainian office do?
Promotion of new generations of communications, supply and support of digital solutions and equipment for mobile operators. "Nokia offers in Ukraine a portfolio of innovations in the field of networking equipment, software, services and licensing, allowing to realize the possibilities of digital transformation.
According to the Base Stations service, the company ranks third in Ukraine in terms of the number of base stations (BS) after Huawei and ZTE. In total, Kyivstar, Vodafone Ukraine, lifecell, Intertelecom, TriMob and PEOPLEnet have almost 105,000 BSs from different vendors. Of these, 12,233 are manufactured by Nokia.
Nokia has been successfully working in Ukraine for several decades, following the development of the country's government initiatives aimed at developing the national telecommunications infrastructure and creating a digital society. Apparently, the company aims to take a good share in 5G as well. Vodafone Ukraine recently tested new Nokia AirScale 5G-ready equipment.
9. Ericsson Ukraine
Entry to Ukraine: 1997
Although the company first appeared on the Ukrainian market back in 1893: Ericsson installed the first telephone exchange in Kyiv.
Office location: Kyiv
Head: Yaroslav Nitsak
Number of employees: more than 200, in the world - 100,800
What do the specialists of the Ukrainian office do?
Supply of solutions and technologies for communication networks, technical support and maintenance of networks of mobile operators, popularization of new generations of communication. The company provides digital services and also supports the development of new business areas.
About 65% of all voice traffic in Ukraine is served by Ericsson equipment. According to Base Stations, the company ranks fourth in the domestic market among vendors after Huawei, ZTE and Nokia. There are 11 473 base stations manufactured by Ericsson in our country, all of them operate in lifecell networks.
Back in the spring of 2019, Ericsson and lifecell tested 5G in the 28 GHz band and reached a peak speed of 25.6 Gbps. According to the general director of Ericsson Ukraine Yaroslav Nitsak, over the past 5 years the company has seen a clear growth and development of the Ukrainian telecommunications market.
8. IBM Ukraine
Entry to Ukraine: 2006
Office location: Kyiv
Head: Bogdan Khoroshchak
Number of employees: the company does not disclose the data of local offices, in the world - 345,900
What do the specialists of the Ukrainian office do?
IBM is one of the world's largest companies in the field of hybrid clouds, artificial intelligence, and a service provider for business. In our country, employees conduct service projects, work with distributors, are engaged in sales, customer support, and the development of new solutions.
Demand for AI-assisted automation has skyrocketed over the past year. First and foremost, the COVID-19 pandemic forced companies to rethink their business approaches, adapt to the new reality and become truly digital. A telling figure: Last year, a global survey by the IBM Institute for Business Value found that 95% of companies have either already achieved and exceeded the expected return on technology investment or are confident they will receive it. Second critical technology - hybrid clouds, which are becoming the main driving force for change.
7. SAP Ukraine
Entry to Ukraine: 1995
Office location: Kyiv
Head: Maxim Matyash
Number of employees: more than 100, worldwide - 102,400
What do the specialists of the Ukrainian office do?
SAP SE is one of the world's largest manufacturers of enterprise management software. Office employees in Kyiv work with 15 certified partners and oversee sales, promotion and support of their digital products: SAP S / 4HANA, SAP Ariba, SAP SuccessFactors, SAP Customer Experience, etc.
In Ukraine, the company has about 250 public and private clients - enterprises of the oil and gas, energy, metallurgical and other sectors. Among them are Metinvest, DTEK, Naftogaz, Farmak, Darnitsa, Novus, MHP, etc. For example, Farmak and Metinvest have launched a cloud-based HR management solution SAP SuccessFactors.
More than 50 employees of the local office are developers who have created and are improving the MES (SAP Manufacturing Execution System) system. It is a solution for the automotive and aerospace industry that helps automate business processes.
6. Huawei Ukraine
Entry to Ukraine: 2006
Office locations: Kyiv, Lviv, Odessa, Kharkov, Dnipro
Head: Ma Qi
Number of employees: more than 300 (of which about 90% are local specialists), over 197,000 in the world (of which 105,000 work in R&D centers).
What do the specialists of the Ukrainian office do?
Several directions. First: delivery, installation, commissioning and maintenance of telecom equipment. According to Base Stations, 58,072 Huawei base stations operate in Ukraine. In Kyivstar networks - 27,312, Vodafone Ukraine - 18,963, lifecell - 11,755, PEOPLEnet - 42. The vendor occupies more than 55% of the market.
Second direction: supply and maintenance of IT equipment for the corporate sector.
Third: promotion of custom gadgets (smartphones, tablets, laptops, smart watches, etc.). In 2020, shipments of Huawei wearable devices in Ukraine increased by 51%. The company is one of the top five popular brands of smart watches and bracelets in our country.
Fourth: R&D. The research center was opened in Kyiv back in 2016. Here Ukrainian scientists develop technologies that are subsequently used in various ICT solutions around the world.
Fifth: promoting the AppGallery app store. At the end of 2020, the AppGallery audience in Ukraine has grown to 950,000 monthly active users. More than 500 Ukrainian applications are already active on the platform
5. JABIL Uzhgorod
Entry to Ukraine: 2004
Office locations: Transcarpathian region, Uzhgorod district, village Rozivka. (Rosіvka)
Head: Mikhail Duran
Number of employees: about 3,000, in the world - over 260,000
What do the specialists of the Ukrainian company do?
Full cycle of production of gadgets by order of other companies. Jabil Circuit Inc is one of the three largest contract electronics manufacturers in the world. Employees of the Ukrainian plant create devices for the automotive industry, energy, healthcare, digital and household appliances, mobile communications, network and telecommunications equipment, etc.
The production in Ukraine is much cheaper than in the EU countries. And domestic engineers are competent. The Ukrainian plant has become one of three Jabil factories in the world, where advanced technologies are tested: artificial intelligence, machine learning.
In the spring of 2019, Jabil opened the second stage of the Transcarpathian plant. Production and storage areas have doubled - up to 470,000 square meters. feet. Total investment in the project since 2004 has reached $ 75 million.
4. Philips Ukraine
Entry to Ukraine: 2003
Office locations: Kyiv
Head: Sergey Gontar
Number of employees: almost 100, worldwide - about 77,000
What do the specialists of the Ukrainian office do?
Supply, promotion and service of household appliances and medical equipment. Philips' activities in Ukraine mainly cover the health sector - from promoting healthy lifestyles and prevention, with a focus on consumer products, to diagnostics, treatment and home care, where the focus is on medical equipment and integrated healthcare solutions. Many private and public clinics in the country are equipped with Philips medical devices: angiographs, ultrasound, MRI, CT, etc.
Innovations in the field of personal health care and ensuring a healthy home environment account for more than 30% of the total market, while in 2016 their size was about 10% of the market for small appliances. This indicates that Ukrainians are becoming increasingly interested in innovations that help improve their health and well-being.
But despite the quantum leap in the launch of digital health technologies and the mobilization of all stakeholders to fight the pandemic, we need to pay attention to statistics on the well-being of people who have not been sick with COVID-19. The global dynamics of changes in the number of newly diagnosed cancer cases showed a downward trend. In Ukraine, the decline was 20%. An increase in the incidence of cardiovascular diseases has been noted throughout the world, and in this area Ukraine is also no exception.
3. Siemens Ukraine
Entry to Ukraine: 1992
Office locations: head - in Kyiv, regional - in Kharkov, Odessa, Lviv, Dnipro
Head: Maciej Tomasz Zieliński
Number of employees: 172, over 293,000 worldwide
What do the specialists of the Ukrainian office do?
Supply of products, services and integrated solutions for energy, mining, metallurgy, agricultural sector, retail, transport, building automation, urban infrastructure, etc. The company's engineers are engaged in the design, programming and commissioning of systems.
Clients include Metinvest, ArcelorMittal Kryvyi Rih, Cargill, Kernel, Astarta, Farmak, etc. For example, recently a project was launched to modernize the gas cleaning unit at the Tripolskaya TPP. Last year, Siemens Ukraine began to implement Smart Grid technology in Ukrenergo to modernize the dispatching system for managing the country's energy system. The project budget is 8.2 million euros.
A "digital" view of business appeared, the realization came that it is possible to abandon contact methods of work, go completely online: this is monitoring the operation of equipment at the customer's facilities, both industrial, energy and commercial, and maintenance, provision of services thanks to modern cloud technologies, augmented reality, special programs and platforms.
2. Google Ukraine
Entry to Ukraine: 2005
Office locations: Kyiv
Head: Dmitry Sholomko
Number of employees: more than 80 on average, including R&D engineers. The number of employees is constantly changing. Worldwide - over 135,300
What do the specialists of the Ukrainian office do?
Several directions. The key is working with advertisers and promotional mechanisms (Google Ads, Google Analytics, Programmatic buying).
The second area is support for the launch and promotion of the corporation's products: Google Classroom, Google Cloud, Google Shopping, Google Flights, Google Pay, YouTube Premium, YouTube Music, etc.
The third niche is R&D. Google opened it in Ukraine in early 2020. The acquired company CloudSimple with an office in Kyiv became the "base". Its employees have been developing products that make it easier for corporate users to move their IT infrastructure to the cloud.
Also in the Ukrainian market, Google supports Global Cache (a program to accelerate user access to content). According to Youcontrol, in 2019, Google's revenue reached UAH 3.6 billion.
1. Samsung Ukraine
Entry to Ukraine: 2008
Office locations: Kyiv
Head: Lee Jae Hoon
Number of employees: more than 600, including R&D engineers, in the world - over 105,000
What do the specialists of the Ukrainian office do?
Promotion of the company's products: mobile gadgets, TV and audio, household and computer equipment. For business - supply and technical support of solutions for various industries: retail, transport and logistics, hotels, education, medicine, etc.
Employees coordinate sales, marketing activities, dealer pricing policy. They also train engineers, certify devices, etc.
In addition, Samsung R&D Institute has been operating in Ukraine since 2009. It is included in the top 50 largest IT companies in Ukraine. R&D engineers focus on developments in the areas of cybersecurity, AI, AR / VR, multimedia content, green technologies, etc. Before the war - in 2013 - the company intended to invest about $ 63 million in the R&D Institute and increase the staff of developers to 2,000.
According to Youcontrol, in 2019, Samsung Ukraine's revenue increased to UAH 14.6 billion. The results of 2020 have not yet been announced.
---