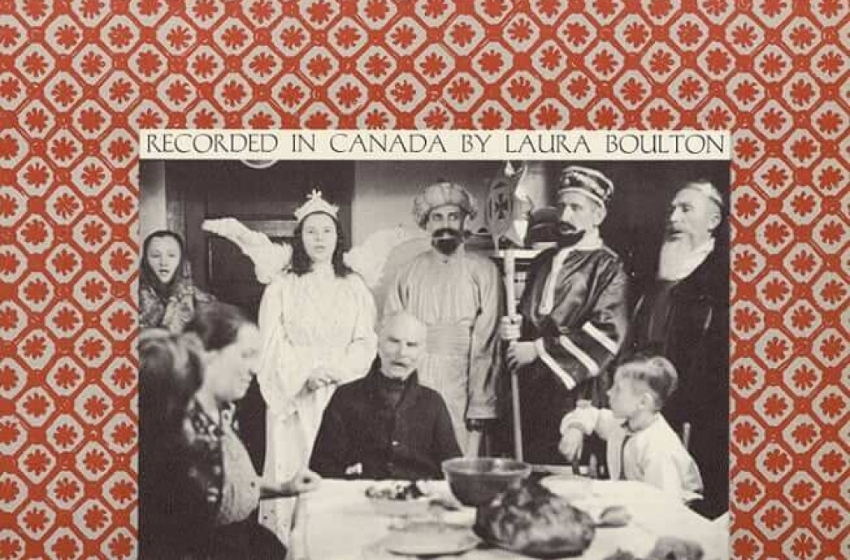 ---
Newsreel of 1942 about the celebration of Christmas by the Ukrainian diaspora in Canada.
---
In 1942, Canadian documentary filmmakers created a 20-minute video about how the Ukrainian diaspora celebrates Christmas.
In a coloured chronicle, the Ukrainians of the Province of Manitoba are preparing for the holiday: they heat the stove with wood, bake a palyanitsa, decorate houses and wait for the first star, after which they can finally sit down at the festive table.
So for Ukrainian Christmas it's usually meatless dishes, twelve meatless dishes, so that includes pickled herring, meatless cabbage rolls and beet borscht.
[video]
The filmmakers talk about Ukrainian traditions: carols, kutya, sowing, and note that Ukrainian communities of the Canadian prairies still follow the Julian calendar and celebrate Christmas on the seventh of January. In striking contrast, on Christmas Day the Ukrainians gather at the Greek Orthodox church to worship in a solemn service with ancient ritual.
Ukrainian Christmas Songs featured in the documentary were also released additionaly by the Canadian record company Folkways Records under the title Ukrainian Christmas Songs.
Recorded in Canada, Ukrainian Christmas Songs provide a sense of nostalgia as adult and children's voices sing in unison, a cappella. Songs include "Alle-Allelujah," "People Be Happy," and "Heaven and Earth Today Rejoice." Liner notes contain a detailed description of Ukrainian Christmas traditions along with lyrics printed in English, Ukrainian, and Russian.
---